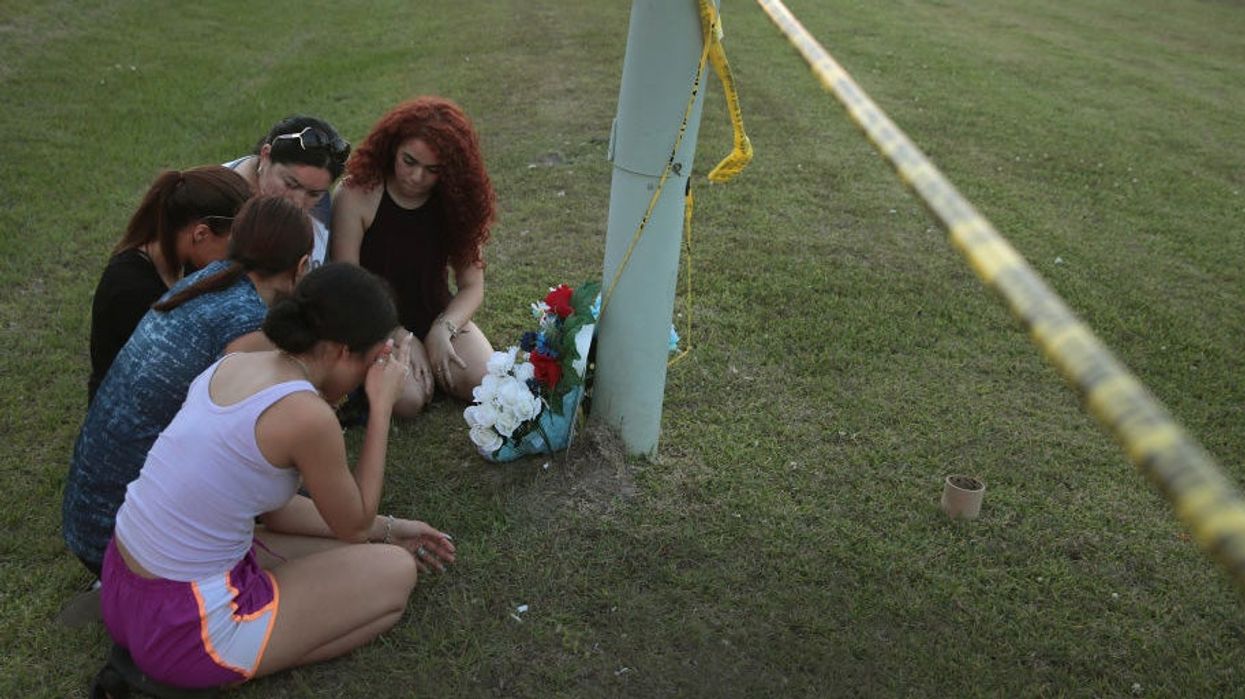 Scott Olson/Getty Images
Following Friday's shooting at Santa Fe High School in Texas, America has now witnessed 22 school shootings in 2018.
Ten people died after suspected gunman Dimitrios Pagourtizis entered a classroom with a shotgun and a revolver and opened fire.
This needless loss of life is another stark reminder of America's troubling relationship with gun laws and gun control.
Another astonishing fact that has emerged in the days since the shooting is that more people have died as result of US school shootings than combat-related deaths of American military personnel.
According to public data provided by the US Department of Defense and the US Navy and research by The Washington Post, there have been 13 service fatalities in seven incidents this year.
According to research by The Washington Post, there have now been 29 deaths in 16 incidents in American schools this year. Not all of this year's shootings have resulted in a fatality.
However, it should be noted that the data from the Department of Defense is not considered to be entirely accurate. Military journalist Jared Keller told The Washington Post in an email.
The DoD doesn't always present a clear picture of accidental mishap-related deaths due to worries about operational security, hence the trouble with [Public Affairs Office] releases.

Back in March 2017, Secretary of Defense Jim Mattis even cautioned public affairs officials across the military to 'be cautious about publicly telegraphing readiness shortfalls' because 'communicating that we are broken or not ready to fight invites miscalculation,' as his spokesman put it at the time.
With that being said, there have already been three times as many school shootings this year than there was by May 18 in 2005, which is the second-most deadly year on record.
Also, between 2000 and 2017 there were a total of 36 fatalities as a result of school shootings, a figure just short of the total for 2018 so far.