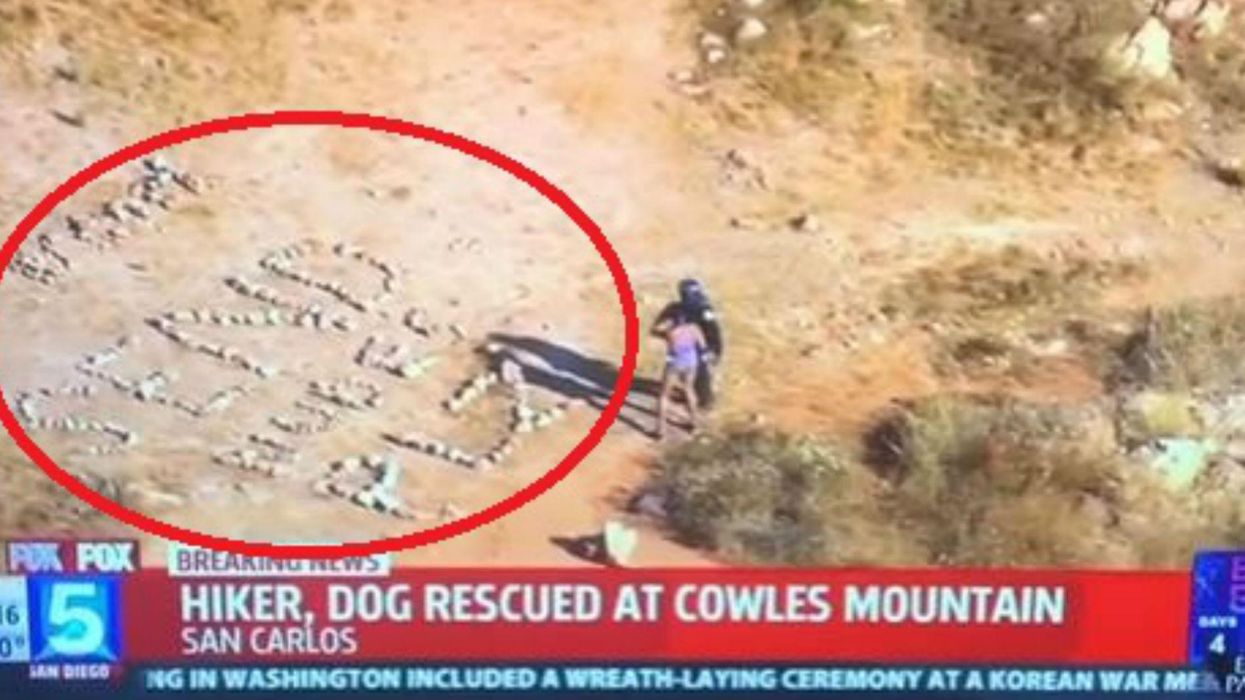 Justin Kramer/YouTube screenshot
'Send nudes' is usually said by some guy popping into your 'other' inbox on Facebook Messenger, but on this occasion the phrase was used in a rather more unconventional way.
On Friday, two hikers and a dog were rescued by a mountain helicopter from a cliff edge on Cowles Mountain, San Diego.
The trio had become stranded on the face of the mountain, and were rescued hours later.
When the hikers were returned to the safety, the presence of a news helicopter led them to leave a message in stones on the floor.
Akin to an S.O.S signal, the stones formation read
Send nudes plz.
The signal, glossed over by some cable news, didn't go unnoticed on social media.
oh my god https://t.co/mYtvr6VtJV

— Aus10 (@Aus10) 1498873126
The hikers and the pooch were rescued on 30 June, with no physical injuries.
HT Russia Today