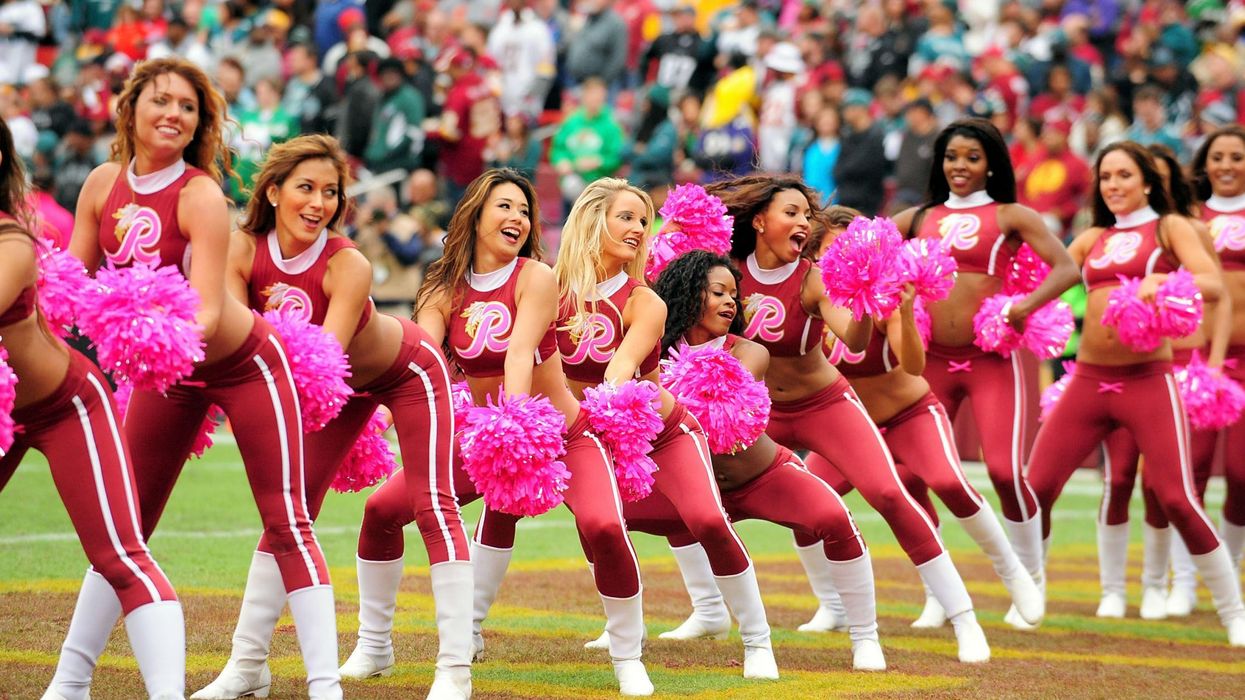 The New York Timeshasreported that a number of Washington Redskins cheerleaders had been made to feel like they were being "pimped out" on a 2013 work trip.
The women had been flown to Costa Rica to shoot the team's annual calendar in an adults-only resort, which seemingly promised a degree of privacy. It soon transpired that this wasn't the case; a number of sponsors and high-powered FedEx suite holders were given special access to the shoot, which required some of the women to be topless. They were promised that no nudity would make its way into the final calendar.
Their list of work commitments soon grew.
It was later revealed that nine of the women were expected to personally escort a series of male sponsors to a nightclub. No sex was expected of them, but the financial power attached to these sponsors reportedly placed the women in a compromising situation; backers like these are crucial, meaning that the young cheerleaders had little choice but to obey. As one of the women explained:
They weren't putting a gun to our heads, but it was mandatory to go. We weren't asked, we were told.

Other girls were devastated because we knew exactly what she was doing.
This report comes just weeks after a lengthy New York Times exposé detailing the frequent sexual harassment that many cheerleaders face on a regular basis. Despite being aware of the groping and unwanted touching which is allegedly commonplace, the subjects interviewed claim that few steps are taken to ensure their safety or comfort. This abuse of power has been exposed time and time again; Hollywood's long-overdue #metoo moment has sparked ongoing conversations, which reveal that women are frequently pressured into situations that make them feel uncomfortable by men in positions of power.
One cheerleader also claimed that drunken guests are often more likely to allow their hands to wander:
When you have on a push-up bra and a fringed skirt, it can sometimes, unfortunately, feel like it comes with the territory.
The damaging idea that women in revealing clothes are somehow enabling their own harassment is deeply-ingrained in society, to the extent that rape and sexual assault victims have previously been subjected to "humiliating" questions about their clothing and sexual history. Speaking last year to The Independent, a barrister said that even a simple choice of underwear could be used against victims in court:
We have the wearing of underwear come up, for example if a woman is wearing a nightdress with no underwear, that will try and be twisted into evidence of consent.
These various examples prove that more still needs to be done in order to ensure the safety and protection of women.