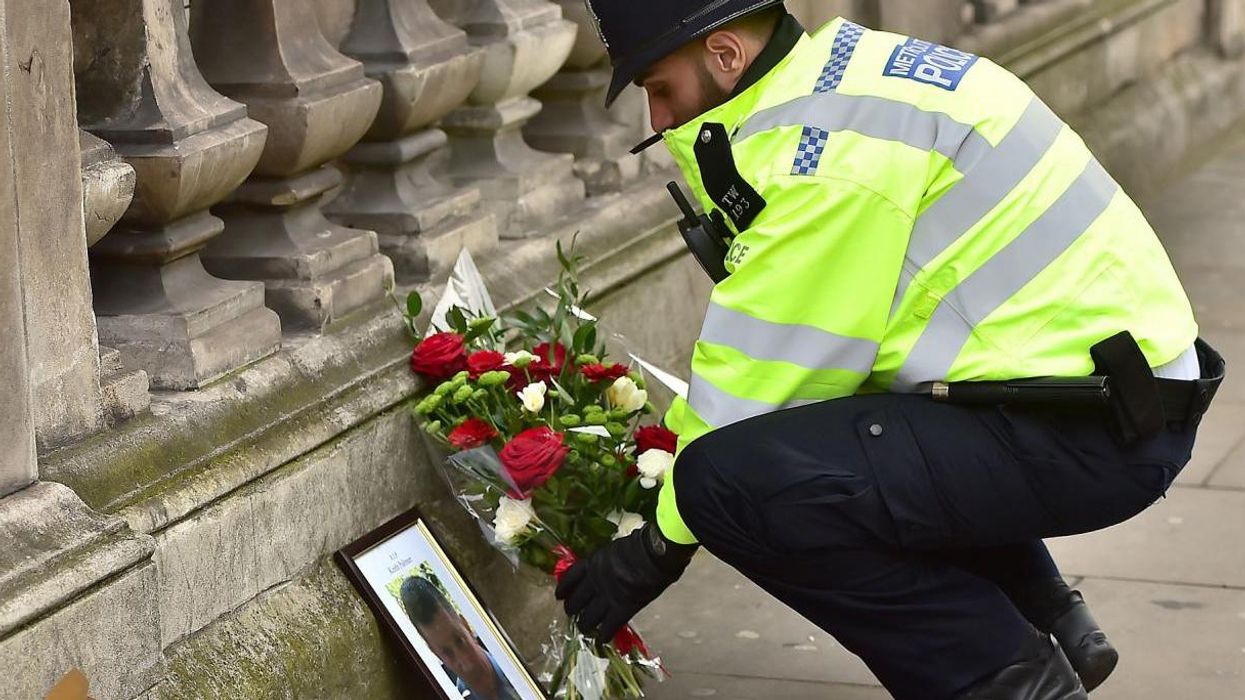 PA
People across the country are sending flowers to their local police in tribute to PC Keith Palmer who was sadly killed in a terrorist attack while defending the Houses of Parliament on Wednesday.
Flowers, cards and chocolates have been delivered by well-wishers and school children across the country, all thanking the police for their service.
Many were sent anonymously with police saying the flowers were "beautiful" and "very much appreciated".
Elsewhere, people have been sending police chocolate.
Police across the country have been paying tribute to the victims of Wednesday's attack to, lighting candles and thanking Bournemouth East MP Tobias Ellwood for his attempt to save PC Palmer.
Bullshire Police, a twitter account which shares police-related humour sent gifts to the Tory MP saying "They are our highest honours."
The Metropolitan Police said
The support of Londoners and this wonderful community ensures that we can do the job that we are entrusted with in keeping London safe
They have set up a condolences page for everyone affected by the attack.
In their own tribute, the family of PC Keith Palmer, who was married with a five-year-old daughter, said.
Keith will be remembered as a wonderful dad and husband. A loving son, brother and uncle. A long-time supporter of Charlton FC.

Dedicated to his job and proud to be a police officer, brave and courageous.

A friend to everyone who knew him.

He will be deeply missed. We love him so much.
The Metropolitan Police Foundation have raised over half a million via a JustGiving for the family of Keith Palmer, you can donate here.