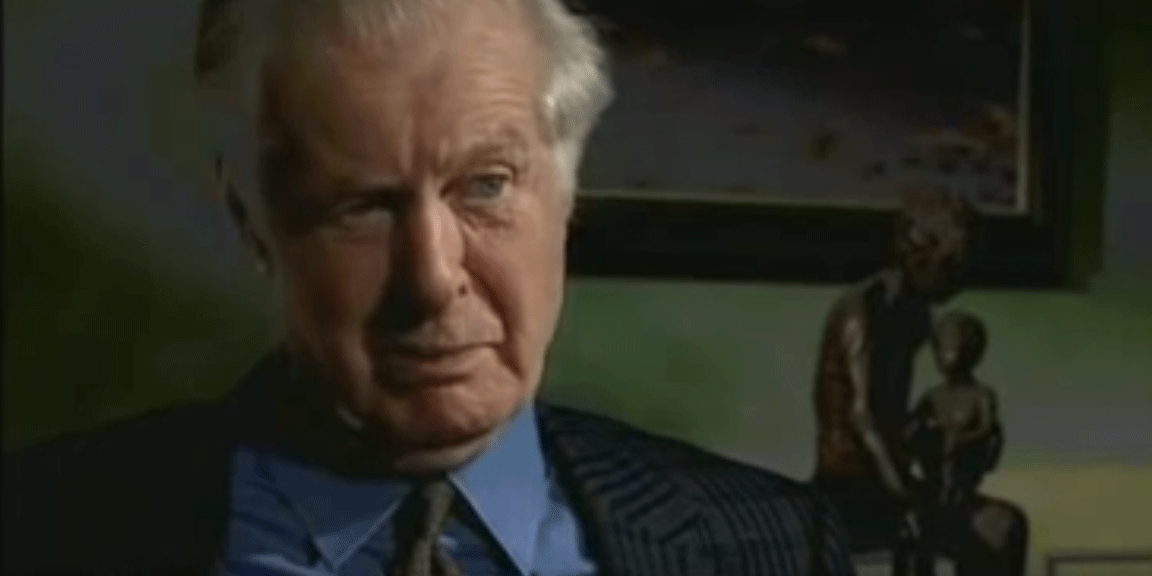 YouTube / theBlueGuerilla
In the wake of damning allegations of sexual assault in Westminster, and accusations by MPs and aides that the authorities did little to address victims' complaints Twitter users have been rehearing a deeply worrying BBC interview from a 1995 documentary.
Speaking during Prime Ministers Question Time today, Labour MP Lisa Nandy claimed she had asked Theresa May three years ago to act on evidence presented in a BBC documentary on 'cover ups' in Westminster.
I warned her at the time that unless real action was taken, we risked repeating those injustices again today. On three occasions I asked her to act, and on three occasions she did not.
3 yrs ago, I asked Theresa May to act on evidence that Whips had covered up sexual misconduct. Today at #PMQs I ask… https://t.co/mlvZ7bGEP7

— Lisa Nandy (@Lisa Nandy) 1509539929
I raised this 3 times with May; twice in the chamber and again in writing. She did not act https://t.co/aaMqkjAqE9… https://t.co/D15UAbMFmn

— Lisa Nandy (@Lisa Nandy) 1509543646
Ms. Nandy is referring to an interview with former senior whip in Sir Edward Heath's government Tim Fortescue - who told the broadcasting corporation he could cover up "scandals involving small boys".
Fortescue, who was a whip between 1970 and 1973 and died in 2008, told the BBC how he could help cover up possible sex abuse scandals for "brownie points" in the documentary film Westminster's Secret Service.
Around 40 Conservative MPs were recently embroiled in sexual harassment and misconduct allegations after a spreadsheet of unproven claims was leaked on the internet.
In addition to the Conservative party, there have also been allegations made by a Labour activist that she was told to keep quiet after a Labour Party official allegedly raped her at a political event in 2011.
MPs "in a jam" would approach whips for help in return for loyalty, said Fortescue referencing the inner workings of the 1970s whips office with chilling composure and calm.
He continued: ​
It might be debt, it might be... a scandal involving small boys or any kind of scandal which a member seemed likely to be mixed up in. 

They'd come and ask if we could help. 

And if we could, we did. 

And we'd do everything we can because we would store up brownie points. 

I mean that sounds a pretty, pretty nasty reason but it's one of the reasons.

Because if we could get a chap out of trouble then he'll do as we ask forever more. 
In response to Ms. Nandy's question in today's PMQs Theresa May said the whip's office "should make clear to people that where there are any sexual abuse allegations that could be of a criminal nature that people should go to the police".