It would save tens of millions of pounds, create up to 5,000 jobs, go some way to rebalancing the economy, and presumably piss off a lot of MPs.
But sadly a proposal to relocate the Houses of Parliament to Hull and convert the Palace of Westminster into affordable housing is about as likely as a coalition between Ukip and the Liberal Democrats.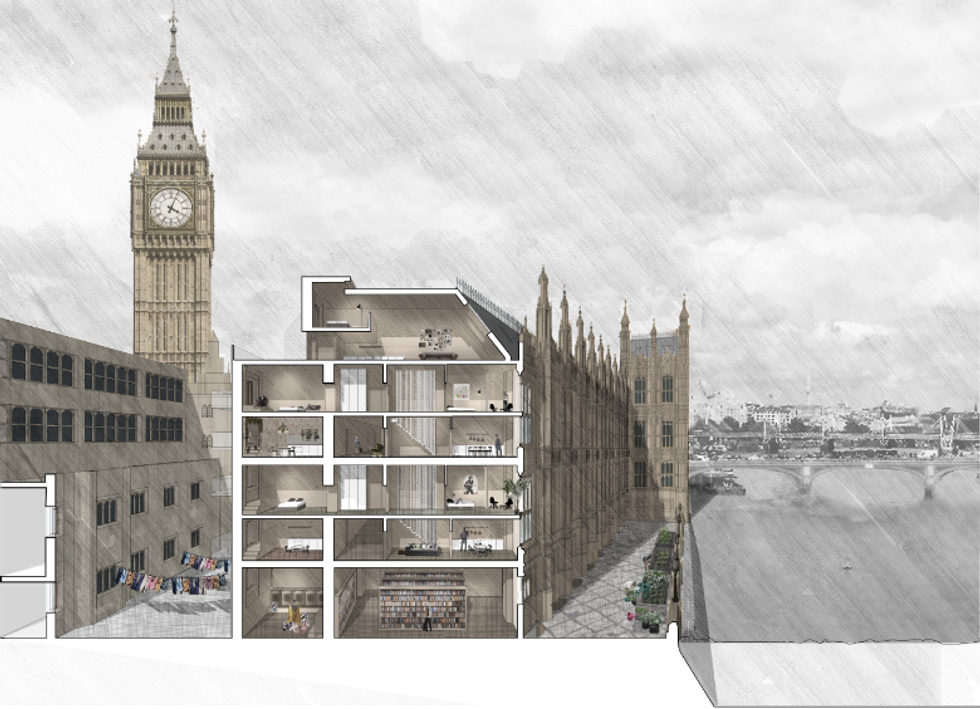 Tenant advocacy and campaign group Generation Rent said swapping Westminster for East Yorkshire would save £120milllion over the course of a five-year parliament.

Architect and supporter Jay Morton, who specialises in social housing, said Parliament itself could be replaced by 364 affordable flats, mostly three-bed maisonettes for families and one- and two-bed flats, with communal areas such as swimming pools in the debating chambers.
Alex Hilton, director of Generation Rent, said:
Renters are being crushed by high rents, poor conditions and almost no security of tenure. With their generous rent allowances from the taxpayer, MPs are cocooned from the housing crisis so they're largely indifferent to the plight of renters. One way our politicians could bear their share of austerity is if we relocated Parliament to the least expensive part of the country. We hope our proposal gives MPs a sense of humility and some urgency to ending the housing crisis.