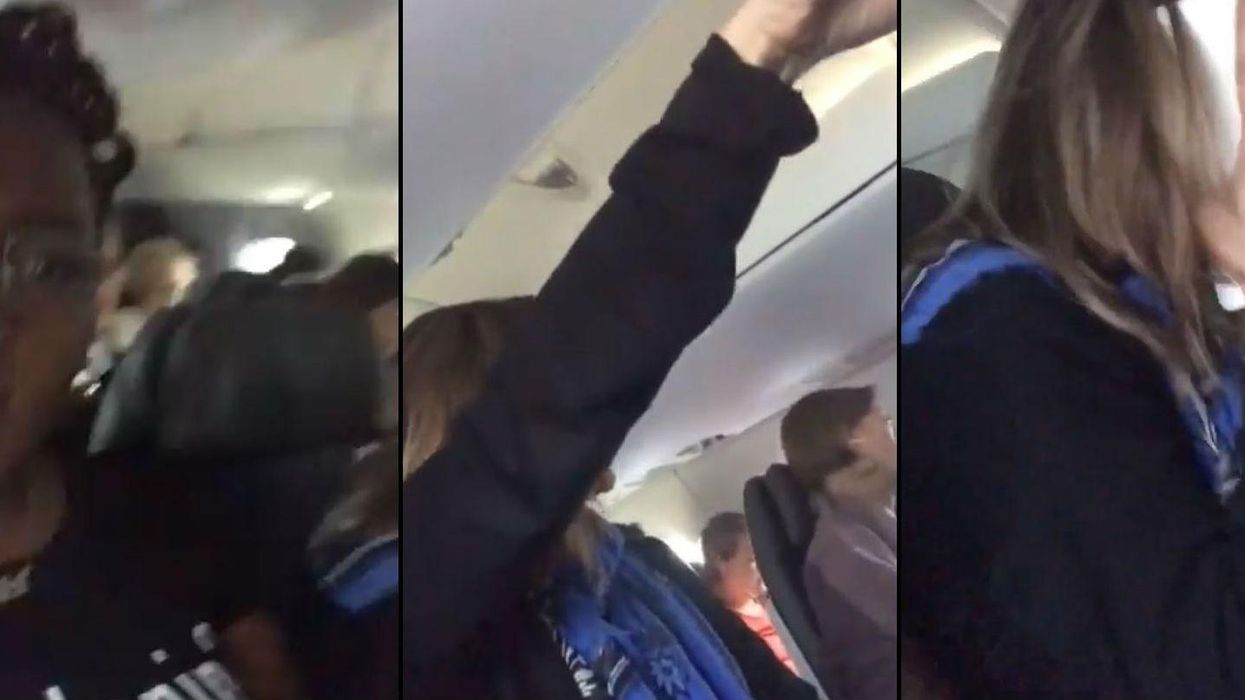 Amber J Phillips/Twitter screengrab
A woman has claimed that an American Airline employee called the police on her for "flying fat and black".
Writer Amber J Phillips had been commuting on an American Airline flight from North Carolina to Washington – a 45 minute flight.
The plane, she told BuzzFeed News, was small, but a white woman who was sat next to her made an "active scene because my arm was touching hers".
She shared her experiences on Twitter.
According to Phillips, the woman in the neighbouring seat had "aggressively" rubbed up against her arm despite the fact that there was little space between them. She asked Phillips if she could "move over", to which she replied that given the small space, she could not.
Phillips says the woman was able to sit back "comfortably" during landing, prompting the writer to take a photo and video of her.
She accuses the airline and the woman of 'humiliating' her.
When the aeroplane landed, the woman spoke to a flight attendant, who ended up calling the police.
Phillips was instructed by a policeman to get out of the shuttle, at which point she asked a woman to video her interaction with the him.
Phillips called it a 'horror movie'.
Phillips says that when the police - "a white man" - arrived, he spoke to the woman first and then walked over to her and asked her to get out of the airport shuttle. He asked for her identification, and was then informed that he was investigating the incident "as an assault".
Eventually, a second police officer arrived on the scene, along with the airport's gate manager, who asked her what had happened.
Her tweets have been viewed thousands of times.
American Airlines got in touch with her via the social media platform, asking her to "DM with more info".
The airline told Vice News that the flight attendant called the police after the two passengers got into a verbal altercation, and claims "both" passengers were removed.
The Metropolitan Washington Airport Authority Police Department was called to assist and removed both passengers. We take claims of discrimination very seriously and are continuing to investigate the details of this situation. We have reached out directly to the customers for more information.
The NAACP has warned African-American travellers to be careful when flying with American Airlines. The social justice organisation has documented "a pattern of disturbing incidents reported by African-American passengers, specific to American Airlines". It warned that passengers that...
...booking and boarding flights on American Airlines could subject them to disrespectful, discriminatory or unsafe conditions.
American Airlines has been contacted for comment.