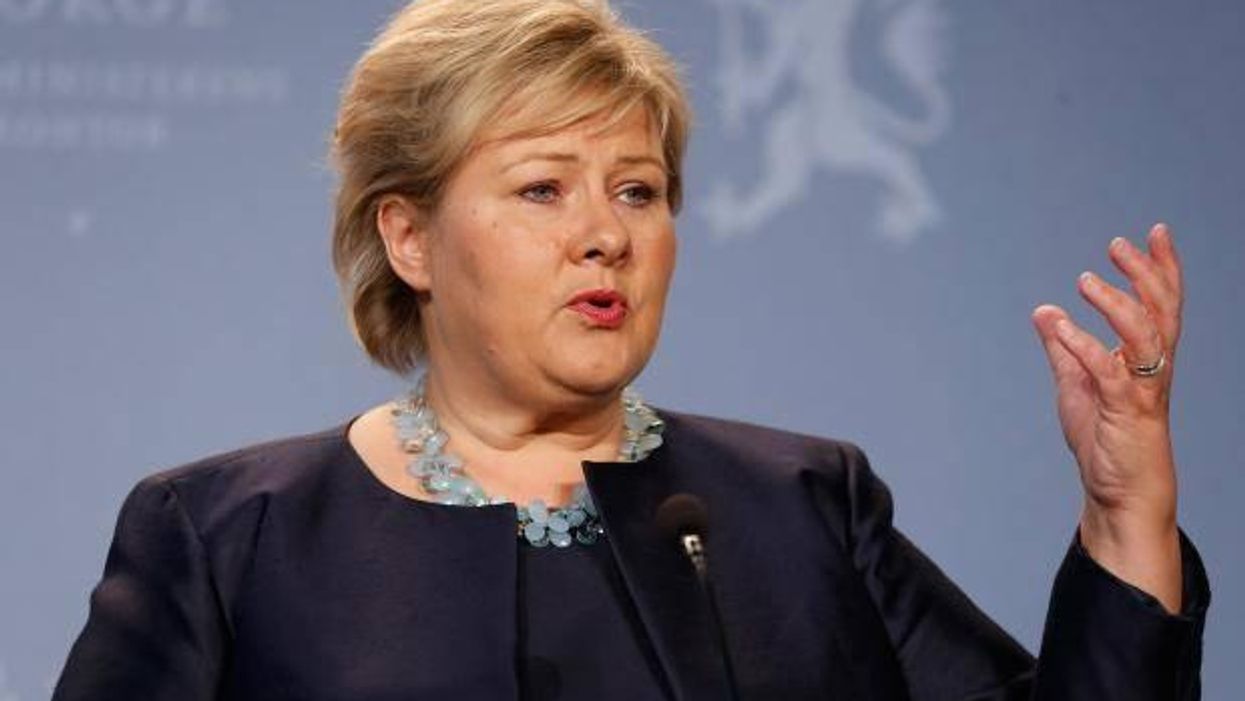 Political power in Norway is dominated by women. They hold the office of the prime minister, the finance minister, the foreign minister and the speaker of parliament.
"It's not a female conspiracy," says Prime Minister Erna Solberg.
Even by Scandinavian chart-topping standards for gender equality, Norway stands out when it comes to the political landscape (they're not quite as good in corporate Norway). So what gender issues do these politicians worry about?
Solberg said in an interview in Oslo:
"The challenge in the Scandinavian countries is not to end up with a large group of young men who have no purpose in life, no hope for a job"
It's a demographic that needs careful political attention to avoid a dangerous backlash, the prime minister said. At the University of Oslo, about 57 percent of all PhD students last year were women. The risk of men falling behind also makes them more vulnerable to losing their jobs to automation.
Solberg said:
"That's what we see in the angry white men who not only don't like Muslims and immigrants, but absolutely not women either, at least if they can't keep the woman to themselves."
Norway was the scene of one of Europe's worst hate crimes this century, when white supremacist Anders Behring Breivik in 2011 massacred 77 people, mostly members of the youth wing of the country's Labour Party.
Foreign Minister Ine Eriksen Soreide says, "the problem Erna is pointing to is a massive problem, globally. A lot of very vulnerable countries have enormous youth unemployment, and most of them are men."
Tone Troen, Norway's newly minted speaker of parliament, says she's confident the next generation will do better. But "it's important that boys and girls make non-traditional choices when it comes to education," she said.
#MeToo
Men do wield some power in Norway. They hold most of the executive positions in listed companies, run the central bank and the country's $1 trillion sovereign wealth fund (the world's biggest). And while Norway is beaten only by Denmark when it comes to equal pay, men still get about 7 percent more than women, on average.
Like the rest of the world, Norway was shaken by the #MeToo movement, which revealed a series of misconduct cases in both politics and business, including in Solberg's own Conservative Party. The deputy leader of the biggest opposition party even resigned amid allegations of misconduct.
"The threshold for what's acceptable has been moved," Eriksen Soreide said. "That's probably one of the most important wins." But reaching total equality will take "a terribly long time," she said. Solberg quipped we might need to wait until "2072."
Before becoming foreign minister, Eriksen Soreide was defense minister, following in the footsteps of a long line of women leading that department. She used to get asked by young girls whether men were even allowed to run the defense ministry in Norway.
"It says something about the perspectives," she said.
Norway's defense minister is now a man.
Bloomberg