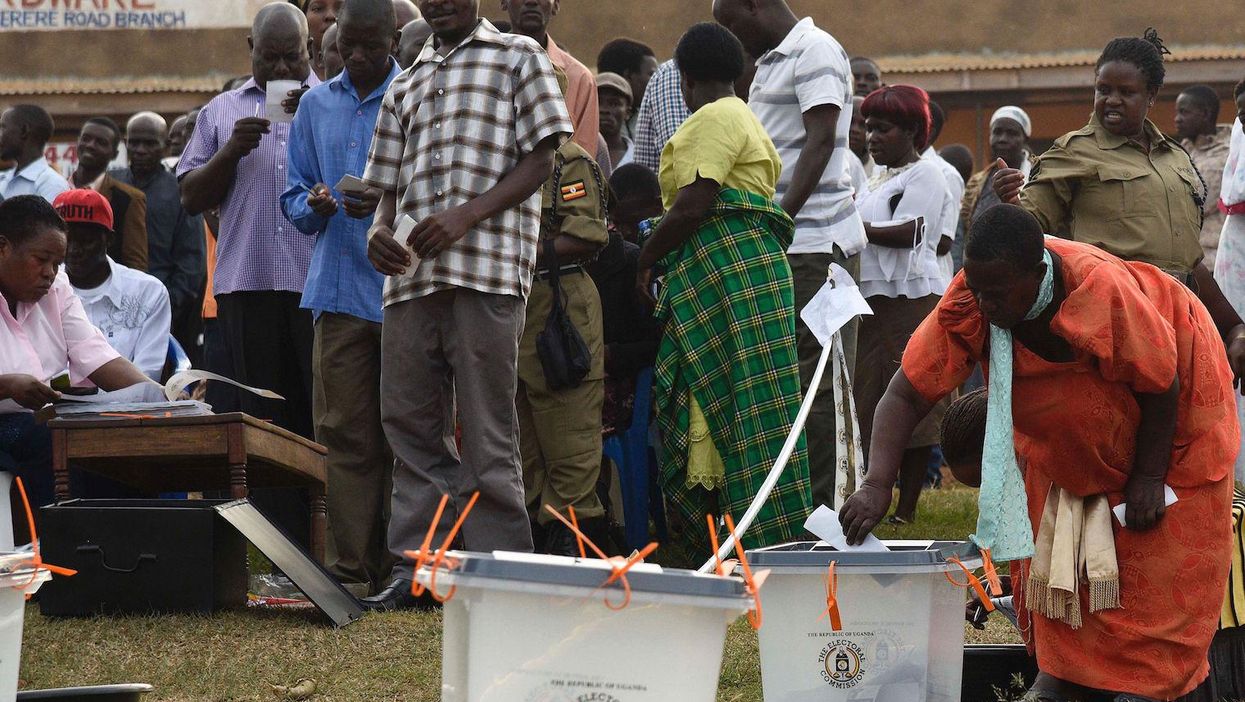 Uganda is currently counting votes following an election day which saw social media banned, the detention of the opposition candidate and allegations of voter fraud.
Sitting President Yoweri Museveni appears set to continue his 30-year rule, having claimed more than 60 per cent of the vote ahead of his opposition, Kizza Besigye, who had secured 35 per cent.
Picture: Andrew Burton/Getty Images
On Thursday, voters went to the polls but were unable to go to social media to express any political sentiment, as part of a government ban.
Museveni defended the ban as a
security measure to avert lies ... intended to incite violence and illegal declaration of election results.
Apparently no-one told the Ugandan parliament though...
...or Museveni's media centre...
...especially not Museveni's media centre...
...or several Ugandans who used VPNs to circumvent the ban, such as rival candidate Amama Mbabazi:
Human rights groups condemned the shutdown of social media use, which had also occurred in the 2011 election.
In addition, opposition candidate Kizza Besigye was arrested for the third time this week in Kasangati, near the capital of Kampala, on election day, after attempting to enter a call centre that his campaign claimed was housing illegal election materials. He was released after about three hours.