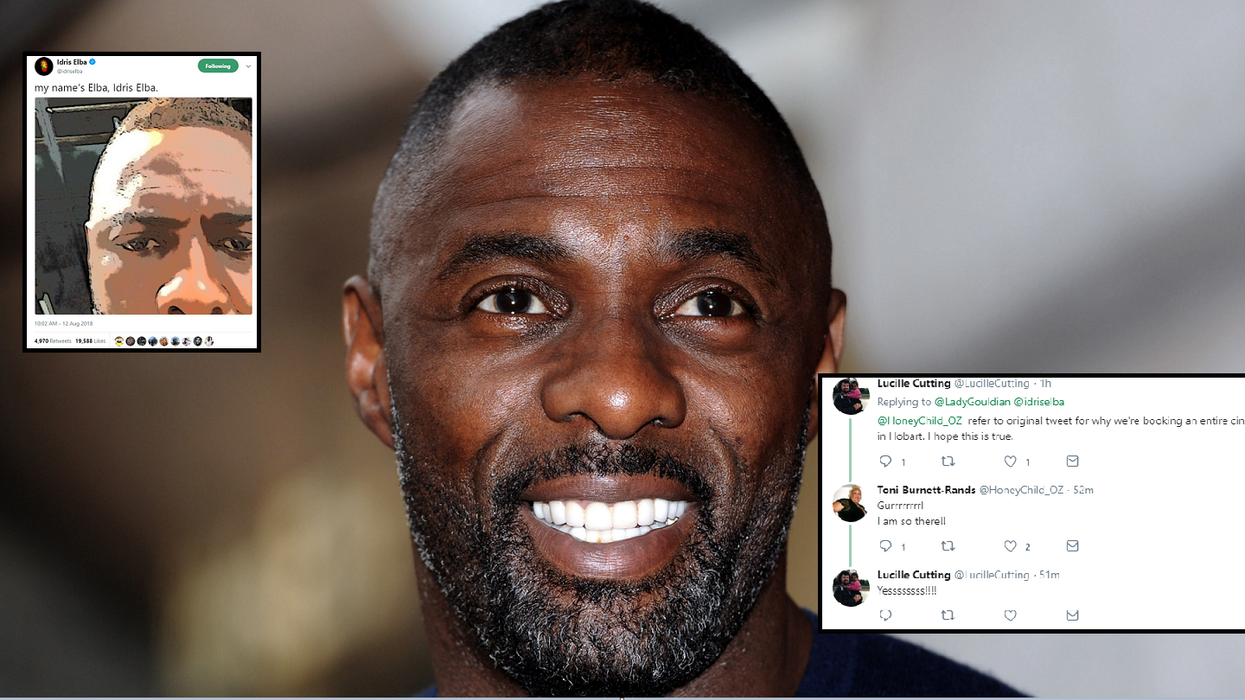 Stuart C Wilson/Getty and Idris Elba Twitter
Either Idris Elba is the biggest tease in the world, or his latest tweet is a tongue-in-cheek confirmation of the dream: that he is set to play the new James Bond.
The Luther actor tweeted the following, using a play-on the 007 catch-phrase, 'My name's Bond, James Bond:'
My name's Elba, Idris Elba.
The post comes days after Bond franchise producer Barbara Broccoli reportedly announced that the door is open for a non-white actor to play James Bond.
The Daily Star reported that director Antoine Fuqua revealed a conversation he had with the producer, in which she said 'it is time' for a non-white actor to take on the iconic role.
She said:
Idris could do it if he gets in shape. You need a guy with a physically strong presence. Idris has that.
And with Elba's latest tweet, perhaps he thinks he has that too.
Mostly, people have one thing on their mind:
WHAT DOES IT MEAN?
Tease...what a tease...
People are excitedly Kermit-flailing, and we don't blame 'em
No but really: Elba for Bond.
Hollywood? Make it happen.
If you haven't already...