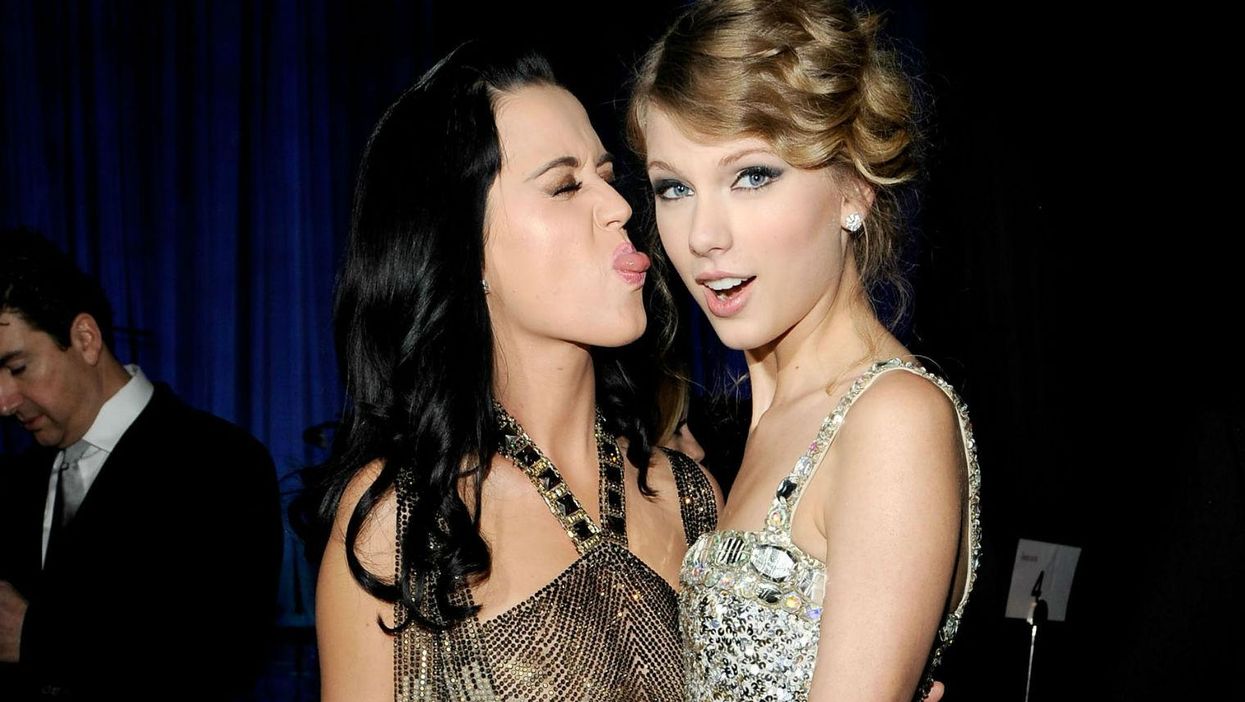 It really isn't Taylor Swift's week.
She may be one of the most powerful women in the world but Swift's been in trouble with photographers and sort-of in trouble with both Nicki Minaj and the Chinese government in the last few days - and now, her old feud with one-time friend and long-time rival Katy Perry has reared its ugly head again.
In case you missed it, Nicki Minaj took to Twitter to vent her frustration on Wednesday after being snubbed for a nomination for Video of the Year for 'Anaconda' at the VMAs, calling out the racism apparent in the fact that black women influence so much pop culture but are rarely acknowledged for it. Taylor Swift jumped in with her two cents almost immediately under the assumption that Minaj was pointing to the fact that her own 'Bad Blood' video had been nominated, saying, "it's unlike you to pit women against each other".
Enter Katy Perry, who not so subtly remarked, "Finding it ironic to parade the pit women against other women argument about as one unmeasurably capitalizes on the take down of a woman..."
The beef between the singers is a heavy one, and it's widely believed that Swift's song 'Bad Blood', the video for which features a famous all-female cast of bad-ass superheroes, was written about Perry.
Now Perry is rumoured to be writing her own diss track about Swift. We can't wait.