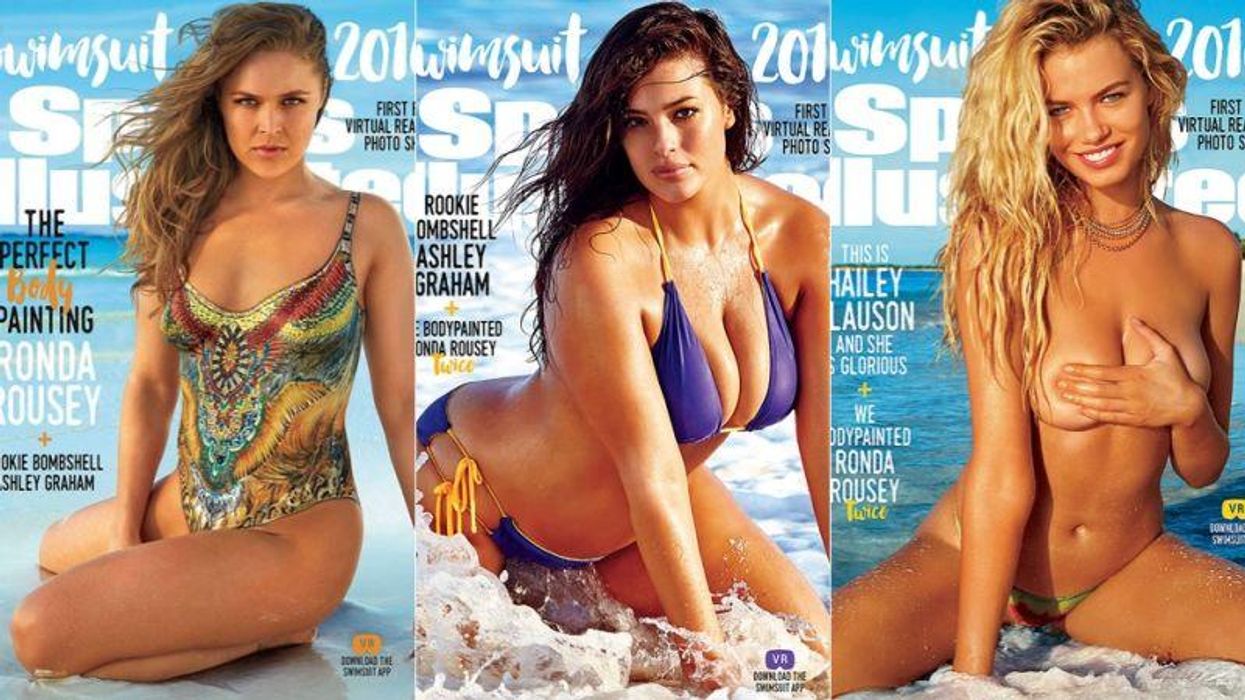 Sports Illustrated has received undue praise this week for putting a 'diverse' range of women on the three front covers of their annual swimsuit edition.
One of the models is MMA athlete Ronda Rousey (but wearing body paint rather than a swimsuit), another, Ashley Graham, is bigger than a size 6, and one, Hailey Clauson, is only wearing half a swimsuit.
Graham has reportedly said that her shoot wasn't even airbrushed - but that's one and a half swimsuits between three women, and the entire spectacle is still a sexist throwback, since men are never featured.
But progress, guys!
Anyway. Snickers thought it'd hop on the fourth wave feminism bandwagon with its own ad, on the back cover of the same magazine, making fun of how so many photoshopped images of women crop up in the media every day:
"Photo retouchers get confused when they're hungry", the copy reads, playing off the brand's 'you're not you when you're hungry' slogan.
There are apparently 11 mistakes in the image.
Which is great and all, but would probably work better if Snickers' ads weren't also kind of sexist, and its spot on the back of last year's Swimsuit Edition hadn't bought into the whole 'women are over-dramatic divas' stereotype:
Better luck next time, Snickers.