Sky Sports has announced that Gary Neville will be rejoining its punditry team for the new season.
The former Manchester United defender left the channel, where he was an analyst on Monday Night Football, to take over as manager of Valencia halfway through last season.
However, with an unsuccessful stint in Spain resulting in his sacking and a poor Euro 2016 where he was assistant manager for England, Neville will be back to take up "guest appearances" on MNF opposite former Liverpool defender Jamie Carragher.
Carragher was quick to react:
And it didn't take long for Neville to get stuck in either: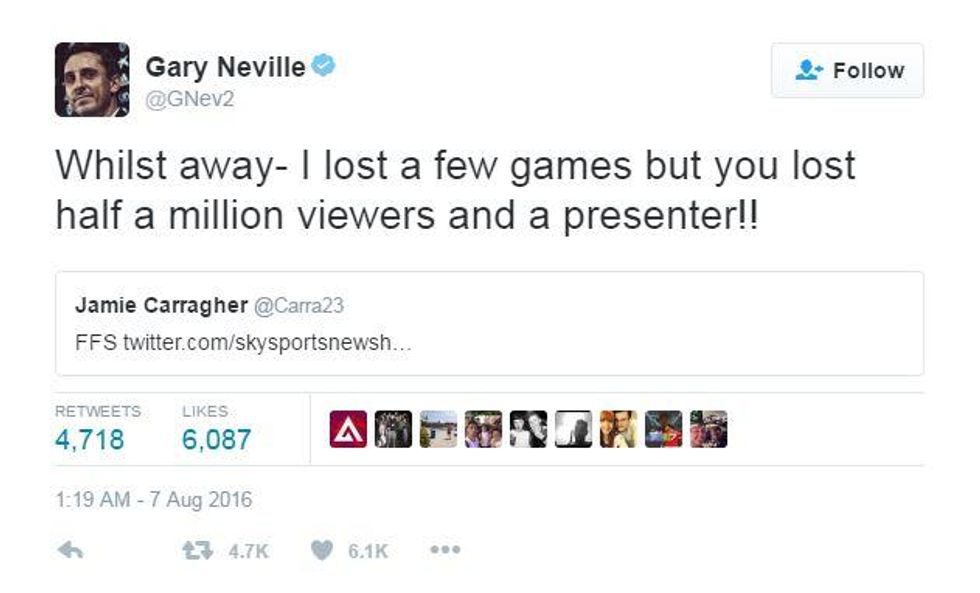 Despite the loss of Ed Chamberlin to ITV, it wouldn't be surprising to see those viewers returning now thatNeville and Carragher will be back at each other's throats.