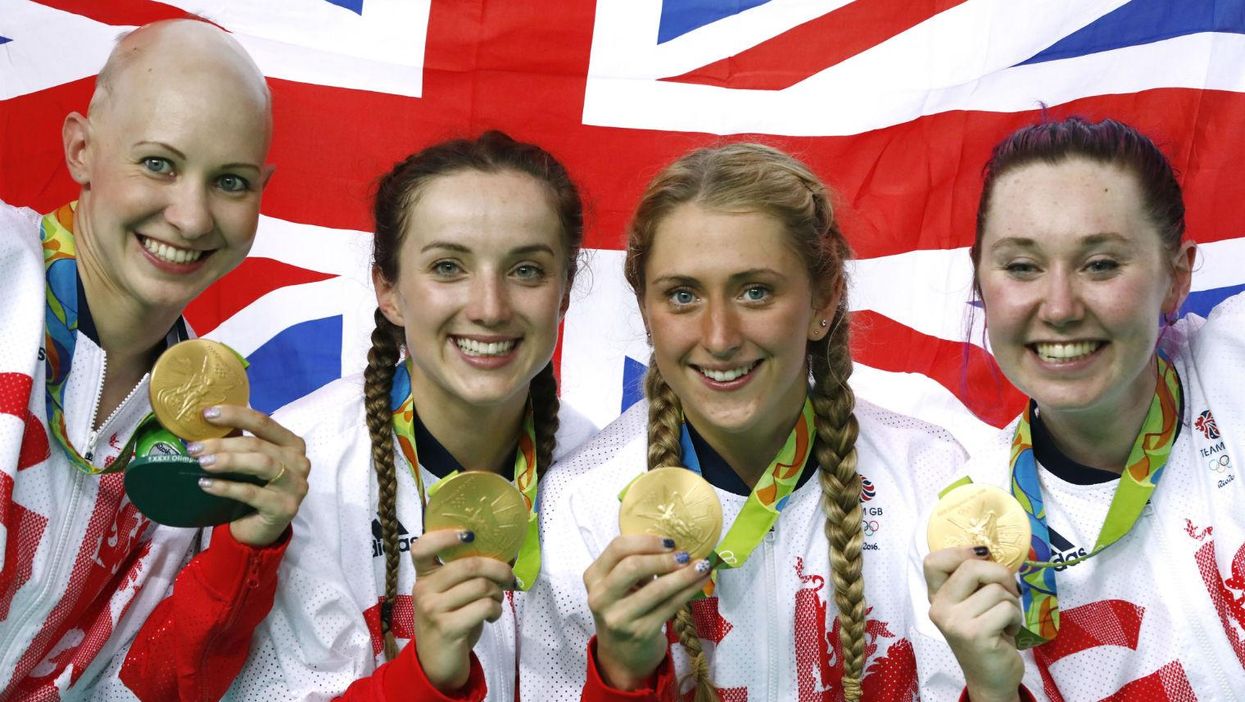 Team GB is absolutely smashing it at the Rio Olympics.
We are currently second in the league table, ahead of sporting giants China and Russia, and breaking all sorts of national and international records.
Our atheletes' total target is to come home with 48 medals, and we're already on 41. With five more days of events to go, could the UK do ever better than the home Games of 2012?
Looking at British Olympic medal hauls since 1976, 2016 is already our third best ever year: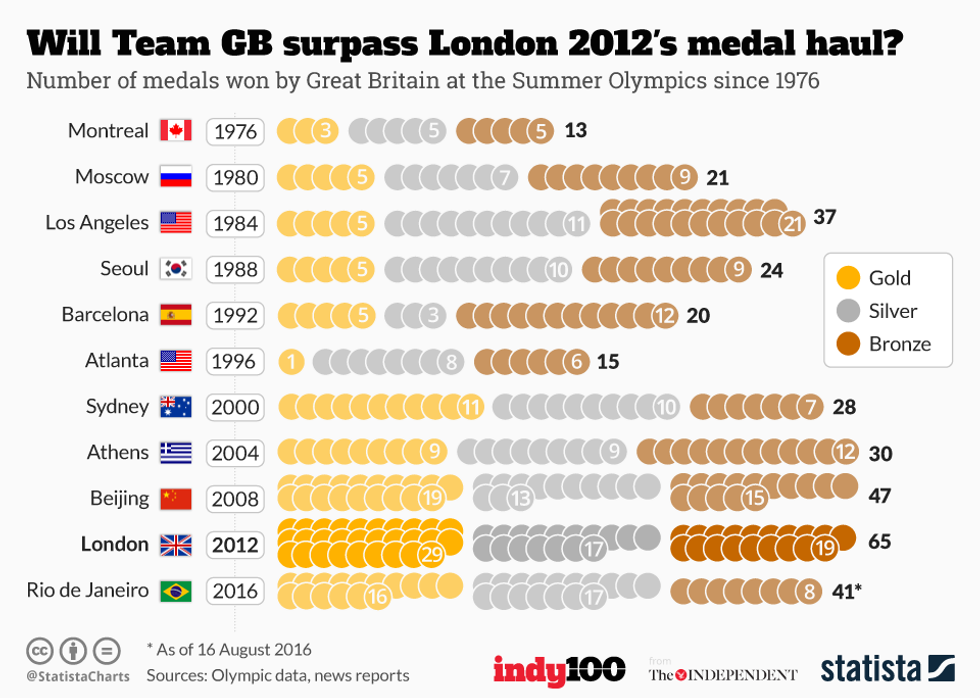 Graphic: Statista
In London 2012 the UK finished in an impressive third place, with 29 gold medals and 65 overall.
We need another 13 golds to equal our London record, and help us hang on to second place overall.
You got this, Team GB.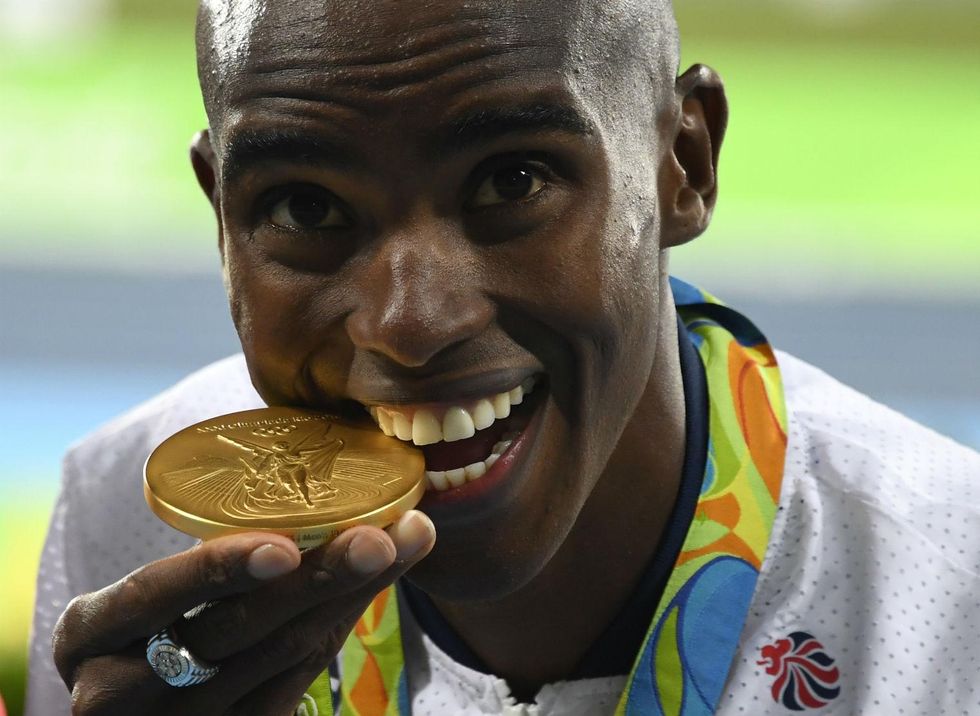 Picture: DAMIEN MEYER/AFP/Getty Images