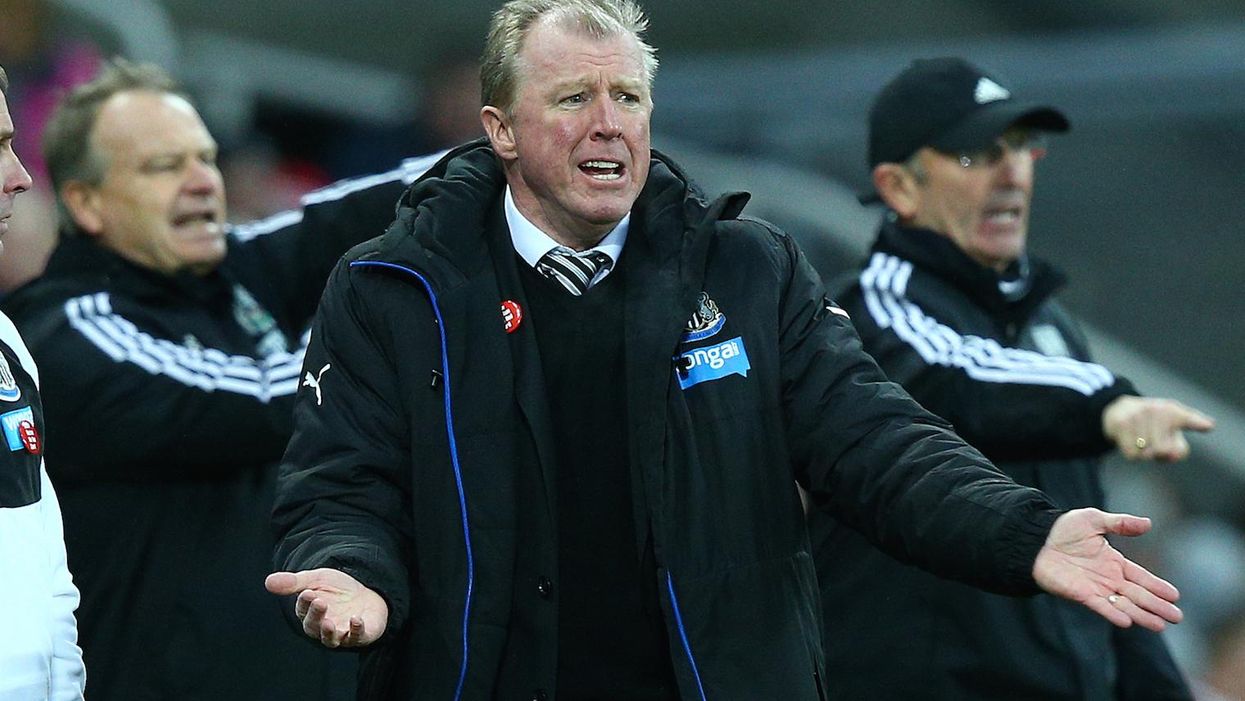 The Daily Mail has published details of a confrontation between the Newcastle United manager Steve McClaren and one of its journalists.
Newcastle currently sit second from bottom, having lost five of their nine Premier League games in 2016 and only having accrued seven points.
On Saturday, the paper's sports section published a transcript of the argument between its reporter Craig Hope and McClaren at a press conference the day before where the manager spoke of the negative press he has received regarding the club's poor performance - singling out Hope for special treatment.
McLaren said:
I've heard there have been one or two articles - probably one main article – and as I say, I don't read it.

It doesn't help me win football matches and my concentration and focus are purely on Bournemouth and winning that game tomorrow.
Picture: Ian MacNicol/Getty images
Someone told me about it, and unfortunately it's done, obviously, by a journalist who for the last 18 months has written nothing but negative things about Newcastle, a journalist who used to work at this football club and who four or five years ago (six), was released from this club.

Whatever that journalist writes, I'm afraid I don't read it.
After the conclusion of the broadcast television segment of the conference, Hope responded:
Steve, don't you dare accuse me of having an agenda.

You're second bottom in the league. I'm not the problem.

Steve – is this your latest excuse? It's a new one, I'll give you that.

I'm not the problem Steve. You're the problem, not me.
Ouch.