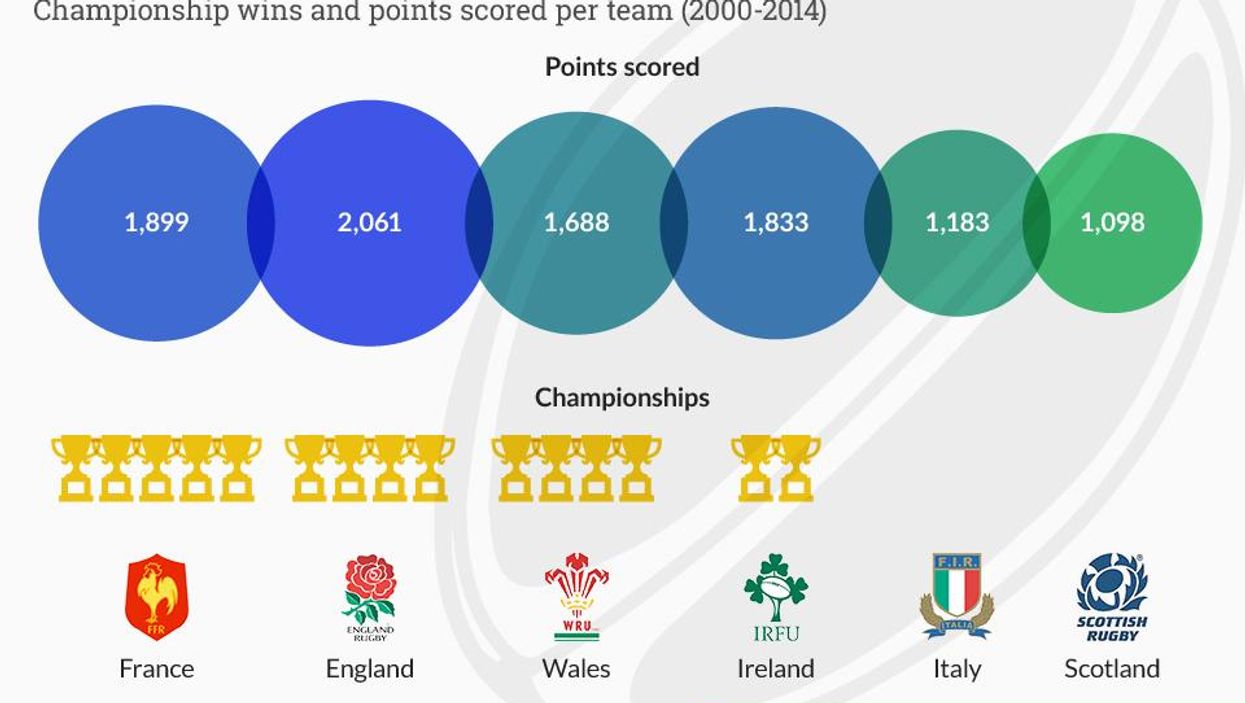 France have been the most successful team in terms of titles since the Five Nations became the Six Nations - following Italy's arrival in 2000.
However, if the championship had been played as one long, consecutive tournament then England would be leading the way - having won 51 games to France's 50 and Ireland's 49.
As this chart from Statista shows, England have also accumulated the most points in their games - 2,061.