Josh Weinstein/ Twitter screengrab
The Simpsons might have predicted something else at the Winter Olympics in Pyeongchang.
Earlier, we reported on a bizarre parallel between the 2010 'Boy meets Curl' episode and US's shocking win against Sweden at a curling event. In the show, Marge and Homer form a curling team, go on to represent the US and beat Sweden in that year's games.
Kind of identical to the Olympics results: the US team beat Sweden, coming in gold and silver respectively.
Whoa.
Well, Simpsons writer Josh Weinstein took to Twitter to point out yet another of the show's 'predictions' – sort of.
During Austrian boarder Daniela Ulbing's parallel slalom snowboarding heat, a squirrel appeared on the course and missed being squashed by the skin of its teeth.
The Simpsons writer jokingly shared a still from the show's 8th season, the episode titled 'Mountain of Madness'. Yes, there was a squirrel in the episode. And snow.
But that's where the similarities end.
Some people praised the show's continued devotion to telling the future.
Seventeen years ago, The Simpsons predicted Donald Trump would become president and the deaths of a whole host of stars, including Alan Rickman and Prince.
Others however, pointed out the episode had nothing to do with the Olympics:
Although technically...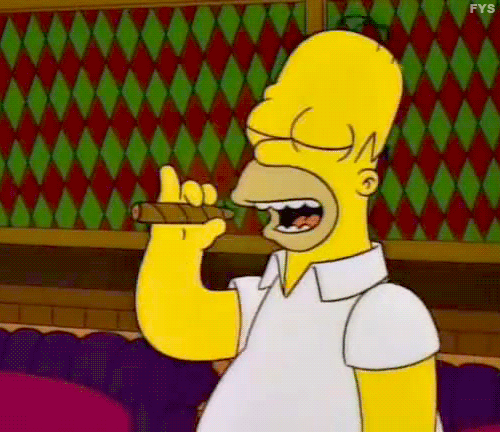 Picture: (Giphy )