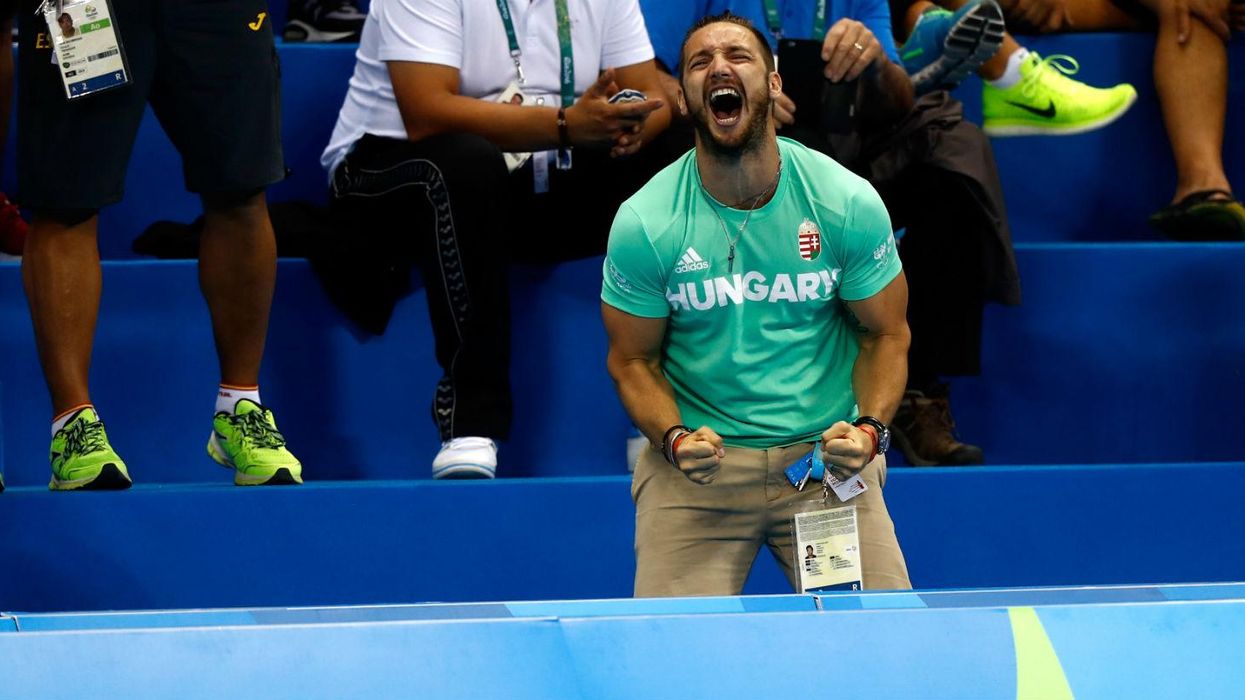 Katinka Hosszú is a Hungarian swimmer who won the 400m individual medley on Saturday, beating GB swimmer Hannah Miley and setting a new world record in the process.
Hosszú's husband and coach, Shane Tusup, was… well… understandably enthusiastic.
Ecstatic really.
Tusup's reaction was caught on camera, and everyone's fallen a little bit in love with him.
There was a fair bit of arm flapping
And screaming
And the teeth - clench - twitch trio
The victory dip
Some say women playing sports is boring. Does he seem bored to you?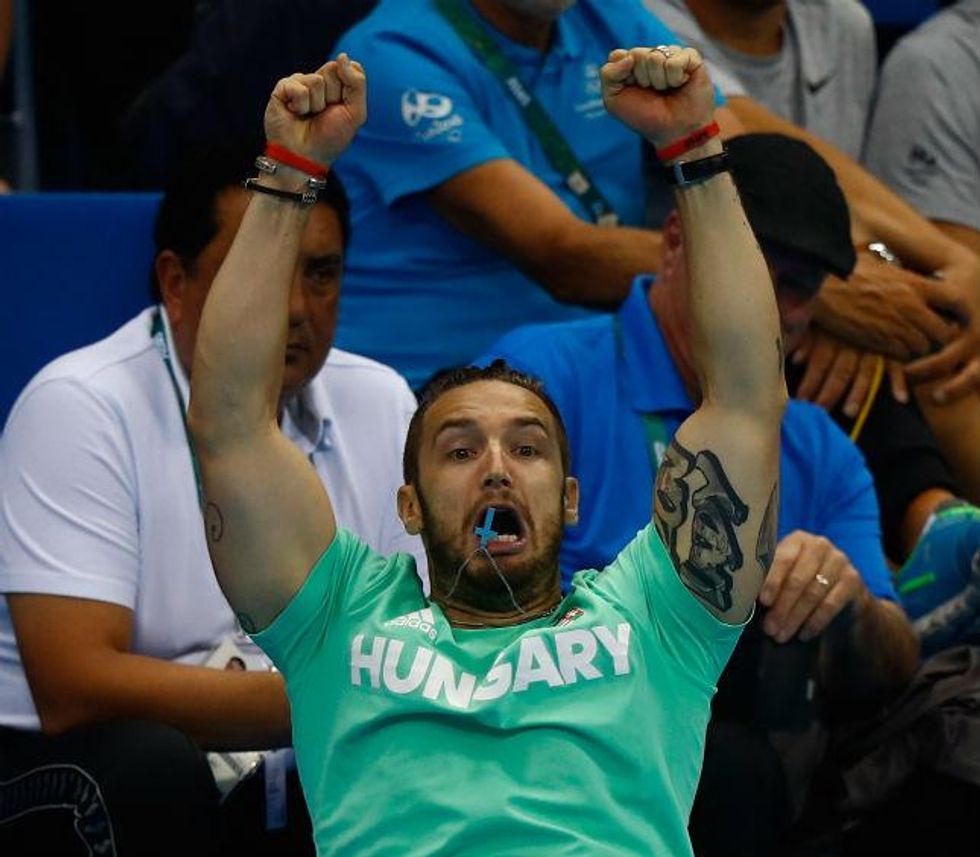 Picture: Clive Rose/Getty
"Alright darling, you can stop bouncing around now...no seriously. Stop."
Picture: Clive Rose/Getty
You can watch the entire, adorable display below: