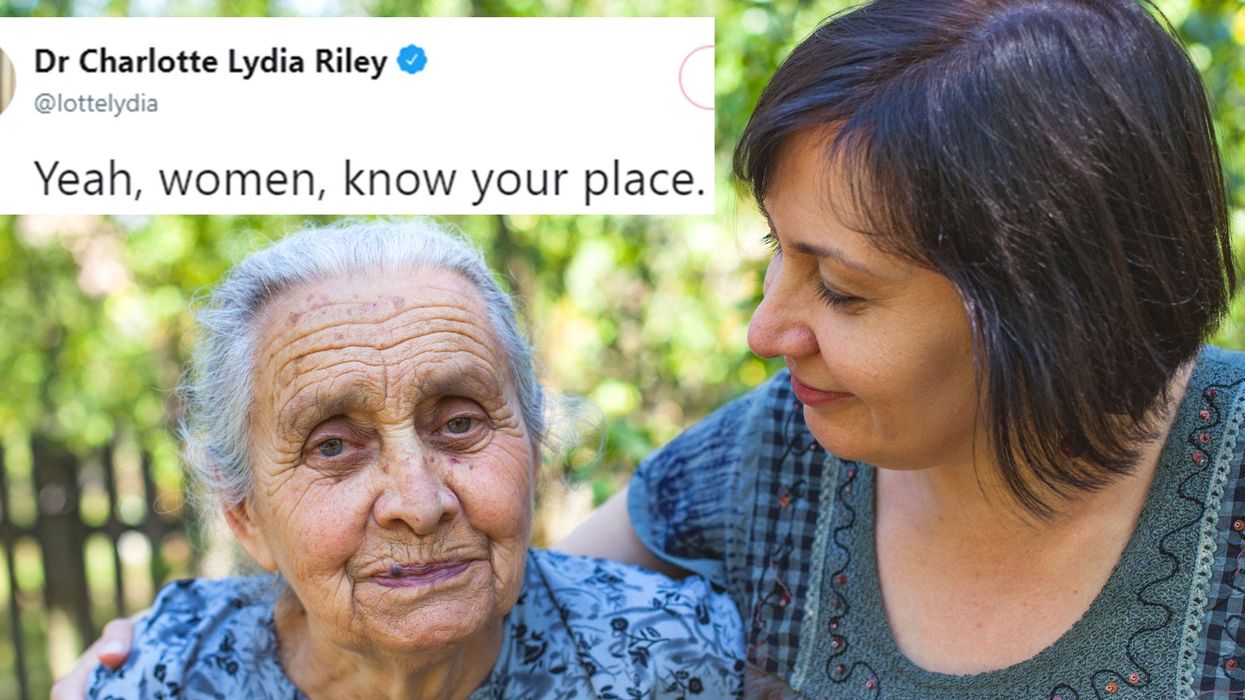 iStock / Ocskaymark
Women may have to give up work to look after ageing relatives unless EU care workers are given priority after Brexit, ministers have warned.
Just a little self-inflicted pressure on the Tory government and they are already practically squealing that women must stay at home.
A 37-page dossier says that growing numbers of people - "especially women" - could be forced to quit jobs to care for elderly parents and grandparents, reports The Daily Telegraph. It warns:
If we fail to meet social care needs adequately we are likely to see a decrease in labour market participation levels, especially among women, as greater numbers undertake informal care.
There will be a shortfall of 6,000 doctors, 12,000 nurses and 28,000 care staff within five years if EU migrants are barred from coming to the UK.
But don't worry, that's only under the "worst case scenario" - and, to replace the missing labour, we've got women.
This is far from a unsupported prediction, with women still carrying out the majority of unpaid work.
But a government report recognising and jumping unquestioningly on board with this assumption is disturbing people.
This bizarre government warning was slated on Twitter.
Well, then.
What with stockpiling food, less immigration and women back in the home, Brexit has only so far succeeded in making Britain great again by mediaeval standards.