Jiah Ali/Instagram
18-year-old Arshad Khan had his life turned around after being photographed at his day job as a 'chai wala' in Pakistan.
The dreamy-eyed tea seller was working at Islamabad's Sunday Bazaar when photographer Javeria Ali spotted him at his stall.
Thousands of people on Twitter shared the image, swooning over his looks, and #ChaiWala began trending across social media around the world.
Just days later, Arshad was shooting his first modelling campaign.
Interviewed by the Express Tribuneat his usual spot at the bazaar, Arshad said he was "aware" of his new-found fame and was "incredibly happy."
I have been told I have beautiful eyes by many girls but nothing ever happened. Since my picture has gone viral, I realise that I am famous now.
Asked what star he thought he resembled, he said "Shah Rukh Khan", to the apparent delight of the crowd gathered at his stall.
Shah Rukh Khan is an Indian film actor, producer and TV personality known to the media as the "King of Bollywood". He has appeared in more than 80 Bollywood films and, based on his audience size and income, has been referred to as one of the most successful film stars in the world.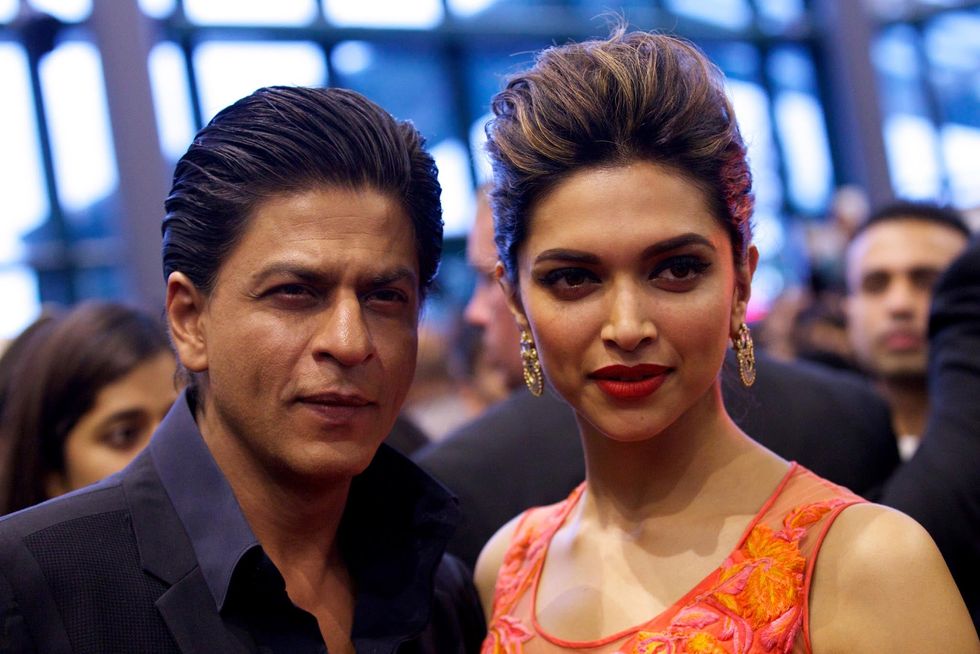 Shah Rukh Khan at a film premiere with co-star Deepika Padukone
Arshad is one of 18 Pashtun siblings, and comes from Mardan in Pakistan's Khyber Pakhtunkhwa province.
He told Samaa TVthat "40 to 50 girls have visited me since the morning" on Tuesday after his photo went viral, and added that he was open to acting in films.