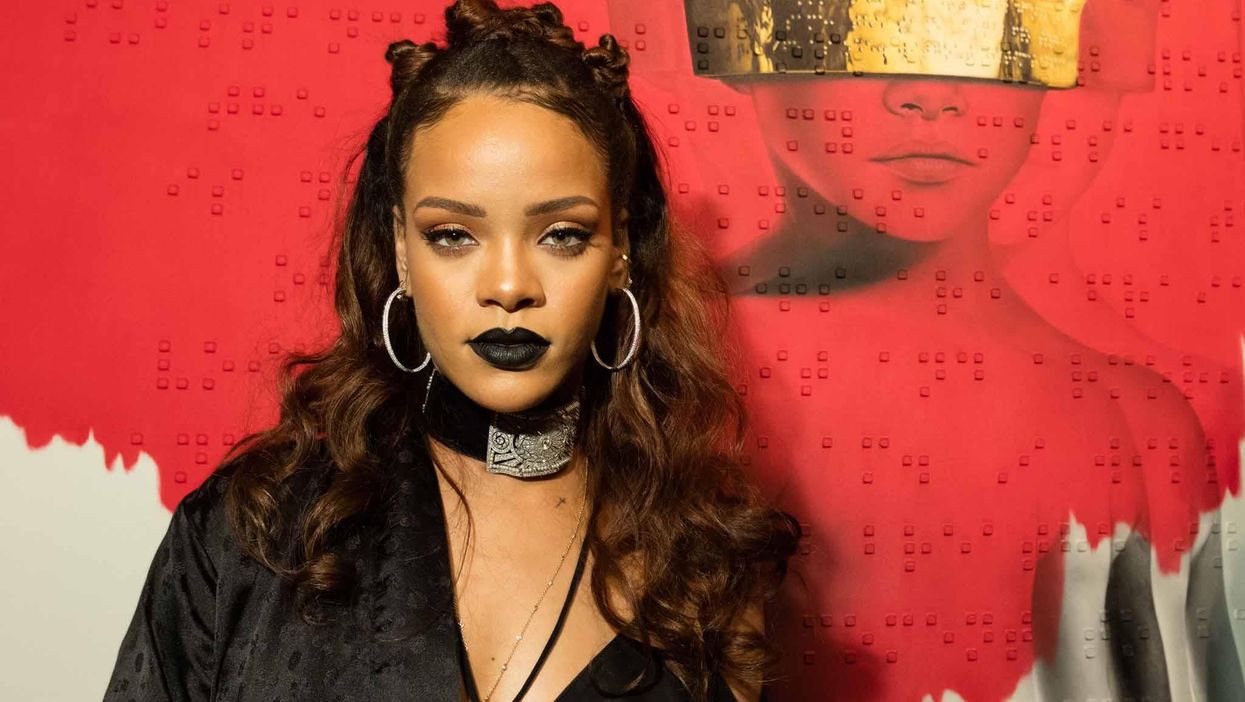 Getty Images for WESTBURY ROAD E
Rihanna is renowned for bold fashion statements - many of which only she could pull off - so you'd have to go to some lengths to try and recreate one of her iconic looks.
Yet 17-year-old student Shania Ruedas Bernal, from Anaheim, California, has done just that.
As part of her school's 'spirit week', where students "show off their school pride by... dressing up for an occasion," she and her fellow pupils were asked to dress like celebrities for the day.
Shania told BuzzFeedthat she was struggling to pick someone until she found an old picture of Rihanna promoting her latest album Anti.
Obviously Rihanna looked amazing and then I realised that I could pull together an outfit that'll look very similar to hers.
We think she nailed it:
It gets better though.
Rihanna's fans - the 'RihannaNavy' - began sharing her tweet, until, eventually, it caught the eye of a certain someone...
Yep. Rihanna spotted her picture on 247papstv's Instagram account and commented:
How she do me betta than me doe???
Life achievement unlocked.