David Cameron is the prime minister of our great nation. Quite understandably, he has a lot on his mind, most of the time.
In fact, the phrase "deeply concerned" or "deeply concerning" comes up a lot in conjunction with his name in Google and other popular search engines.
Namely because he say is a lot. About Nigel Farage. About the Iraq War "witch hunt". About tennis...
Just look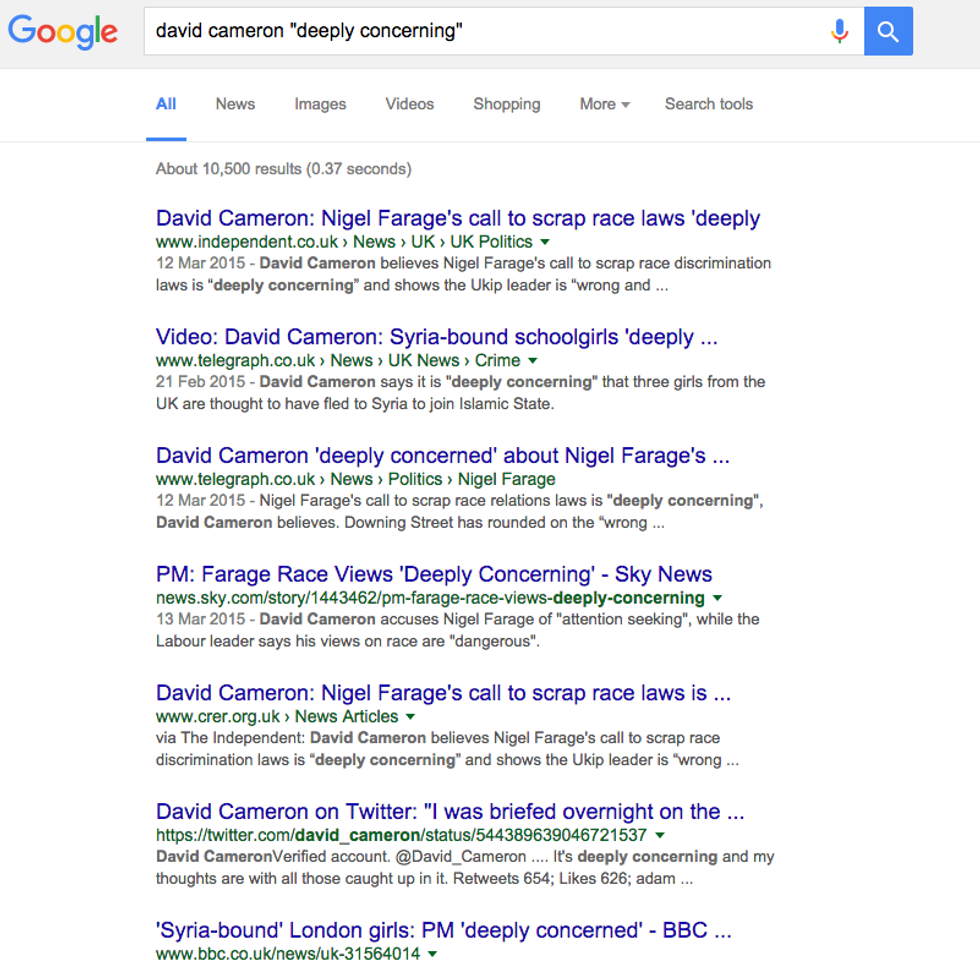 how many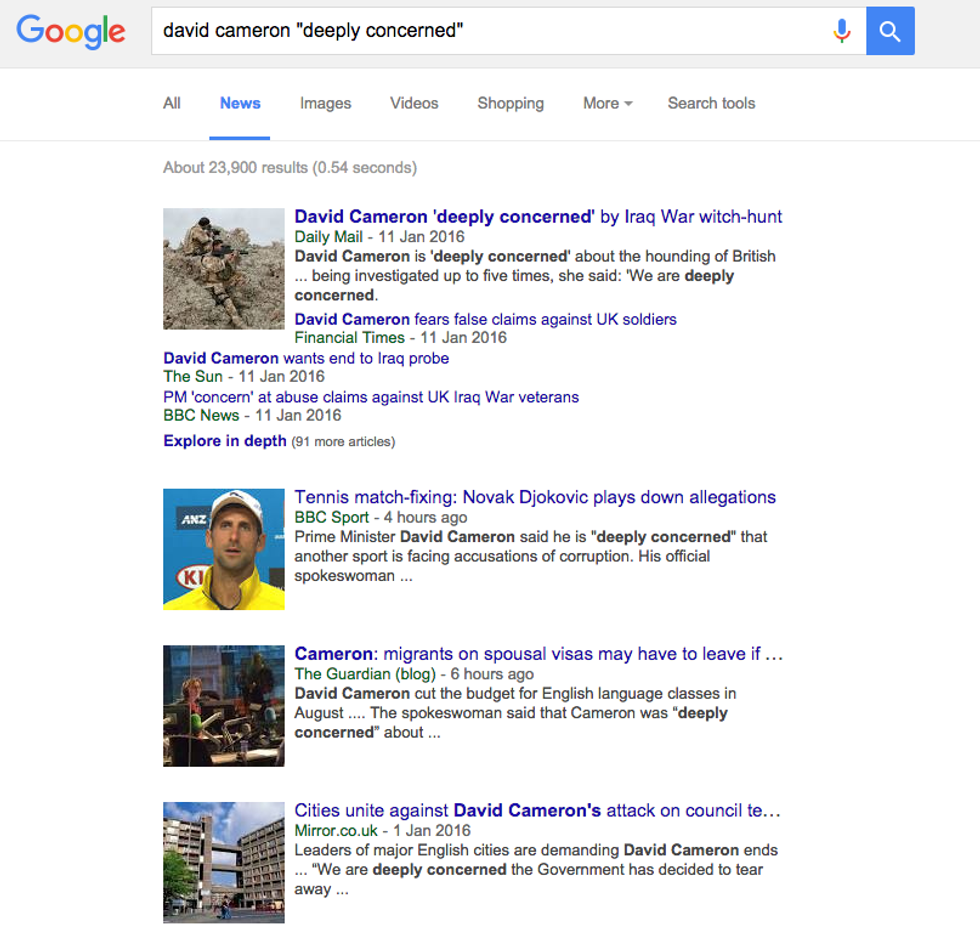 times.
That's concerning.