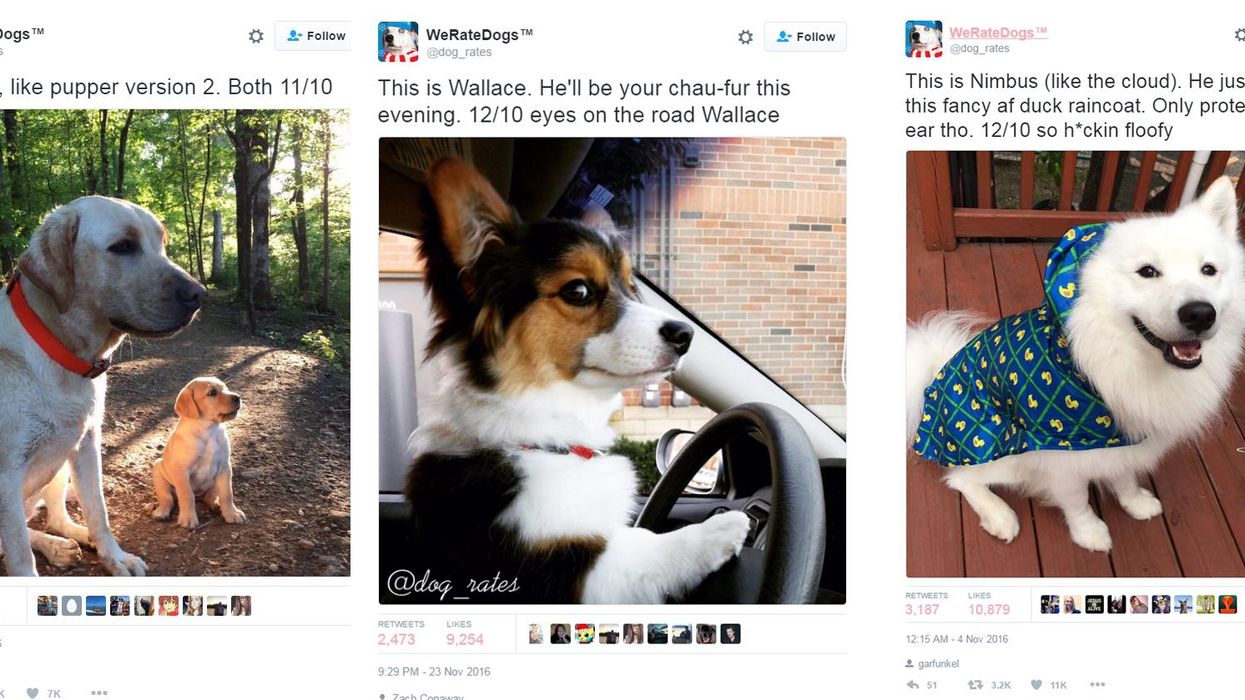 WeRateDogs
If you're struggling with festive stress, or if you're hiding from your boss after a particularly wild Christmas party, we think we've found an account that will make life better.
Forget Disneyland, WeRateDogs might just be the happiest place on earth.
Users submit their dog pictures and videos, WeRateDogs captions them and then shares them. Simple right?
Well, such a simple idea has gained them over 800 000 followers on Twitter.
And we can see why:
According to owner Matt Nelson's Patreon, all the networks are managed in his spare time around studying at college. That's commitment to the doggy cause if ever we heard it.
The account also happens to be an excellent source of dog based puns.
And their back and forth with other users is on point too.
But mostly, we're in it for the dogs.
It's also an excellent source for other dog based enjoyment.
PSA: There's also a Snapchat.