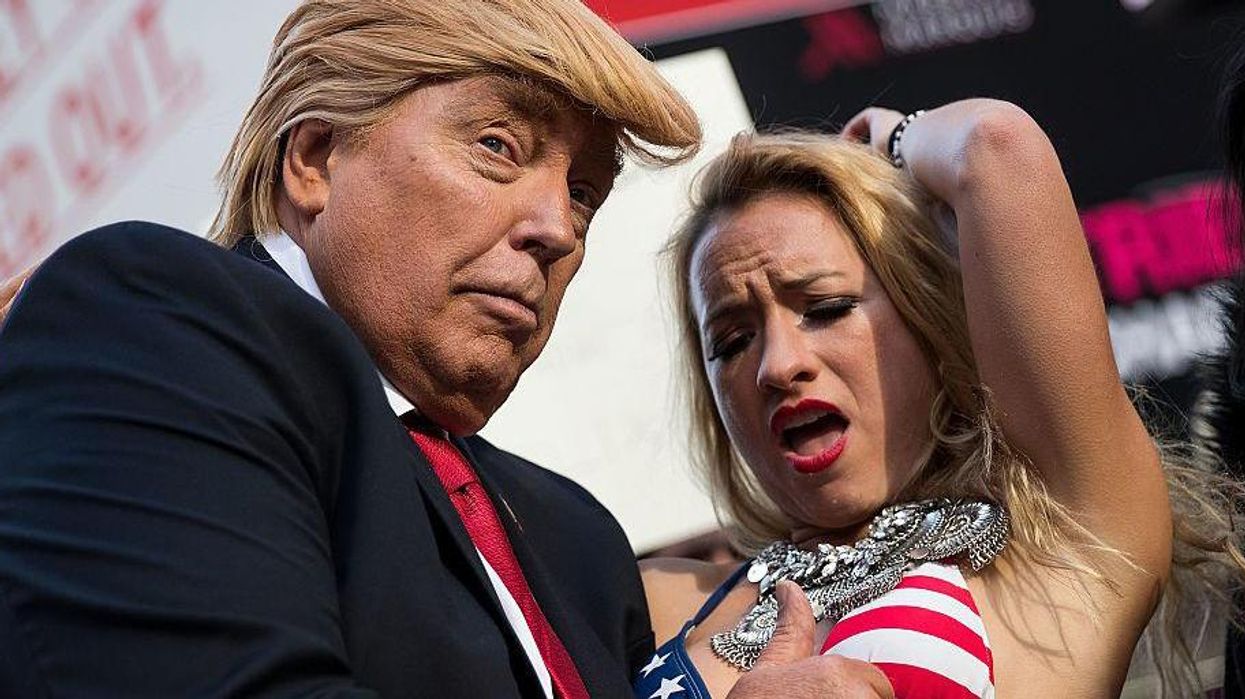 A Donald Trump look-a-like in Times Square, October 25, 2016. (PICTURE: DREW ANGERER/GETTY IMAGES)
You know you've made it when there a genre of porn centred around you.
This often happens more quickly for female politicians, rather than their male counterparts.
Sarah Palin, who was only the Vice Presidential candidate for three months, had a pornographic genre within weeks of her candidacy.
But the inevitable has finally happened.
Since the President's election win, porn website xHamster has been running a contest to find a Donald Trump lookalike, to appear in a series of Presidential full frontals.
The criteria are "small hands" and "unique hair".
The day of reckoning draws nearer.
Users will vote for a winner from a final three, to be announced during the president's first 100 days.
The winner will have sex on camera, in a series intended to run for (at least) four years.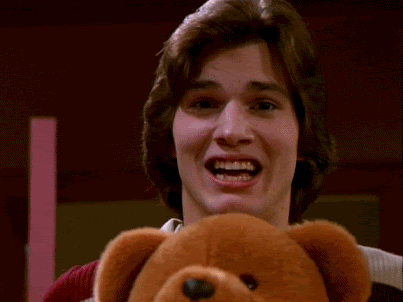 Spokesperson for xHamster Alex Hawkins told The Sun:
The Trump transition has been turbulent for all of us. We apologise for the delay in getting out this request.

There is nothing more that the American public needs that quality adult content parodies to help them understand that ever shifting landscape of their Executive Branch of government."

As well as having hair to match the president xHamster also said: "Additionally, this performer would need to be in the 'best health of any actor to do porn', to have even more in common with the President-elect, whose own physician said that Trump is the 'healthiest person to run for President in history.

The ability to harness both Trump's complete understanding of all issues without any actual knowledge of an issue, is also an optional trait.
xHamster's politics
This is not the first time that xHamster has forayed into American politics. In April the site blocked users located in North Carolina from accessing it. The block was in response to the state's anti-LGBT laws on bathroom use.
In June they shamed users who searched for "rape" by redirecting them from a results page to one that read "If you are searching for this category, probably it's time you consulted with a professional psychologist". It came with a link to a free online therapy website.
The porn industry taking responsibility for its content sadly remains a 'political' action.
Experience to do the job
Trump of course has already featured in an adult video.
The role (thank the lord) was non-sexual.
A 2000 playboy video 'Playboy - The Bernaola Twins' included a sequence with Donald Trump, a playboy limo, and several models.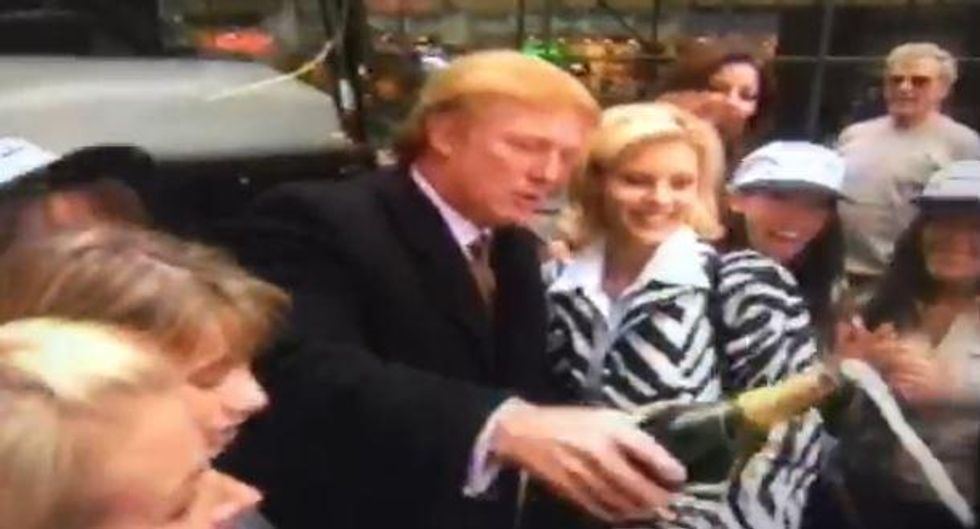 Picture: Buzzfeed US
The film is still available on Amazon (for those so inclined).
This will have to do until April 29, when the lookalike is announced.
HT The Sun