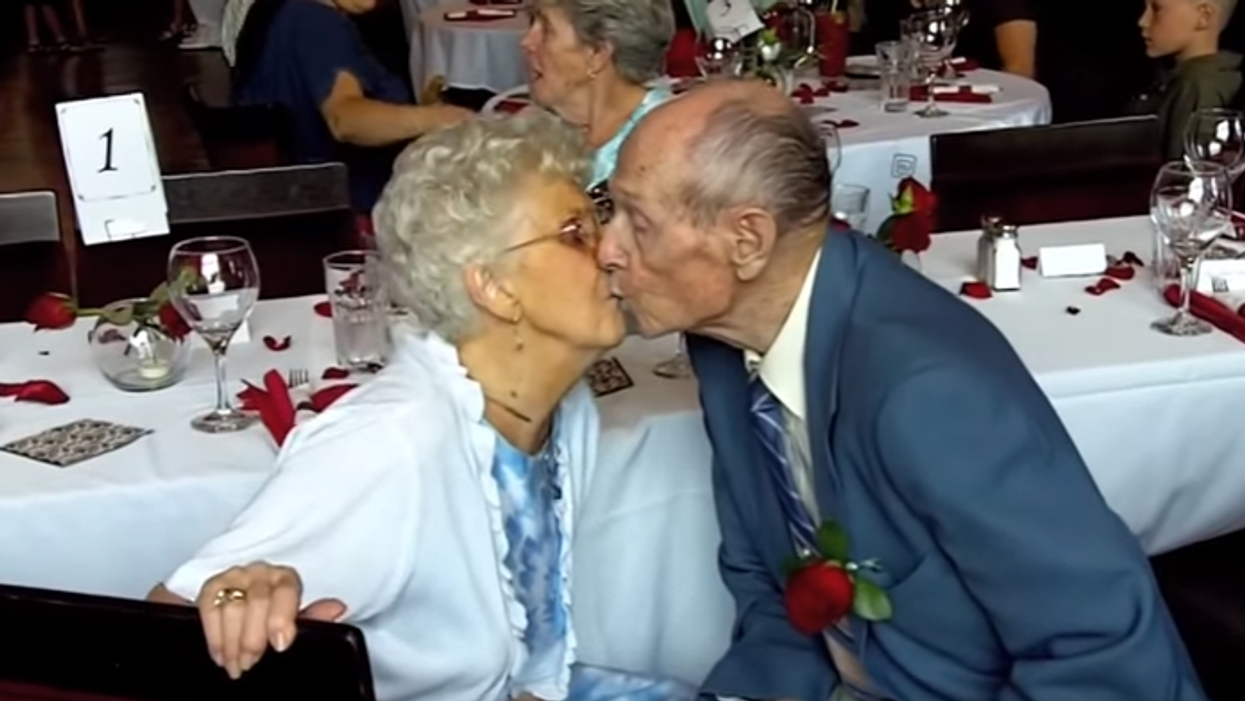 YouTube / Danni Munro
John and Evie met in school, back when John was "the naughtiest boy in class". Their first date was a high school basketball game when they were 15 years old. Now, the couple have been married for 75 years.
In two videos filmed by their granddaughter, the couple share their relationship advice.
The 92-year-olds say these are the secrets to a lasting relationship:
Patience
The couple waited until after they were married to have sex.
John said:
We were going together for three four years at least before she'd even let me feel her up a little
Affection
Evie, who John calls his "honeybaby," said:
We're affectionate, you need that. He's always after my body

[John] has always been so complimentary, he always gives me a lot of compliments
And John added:
I reach for her boobs, but they're not what they used to be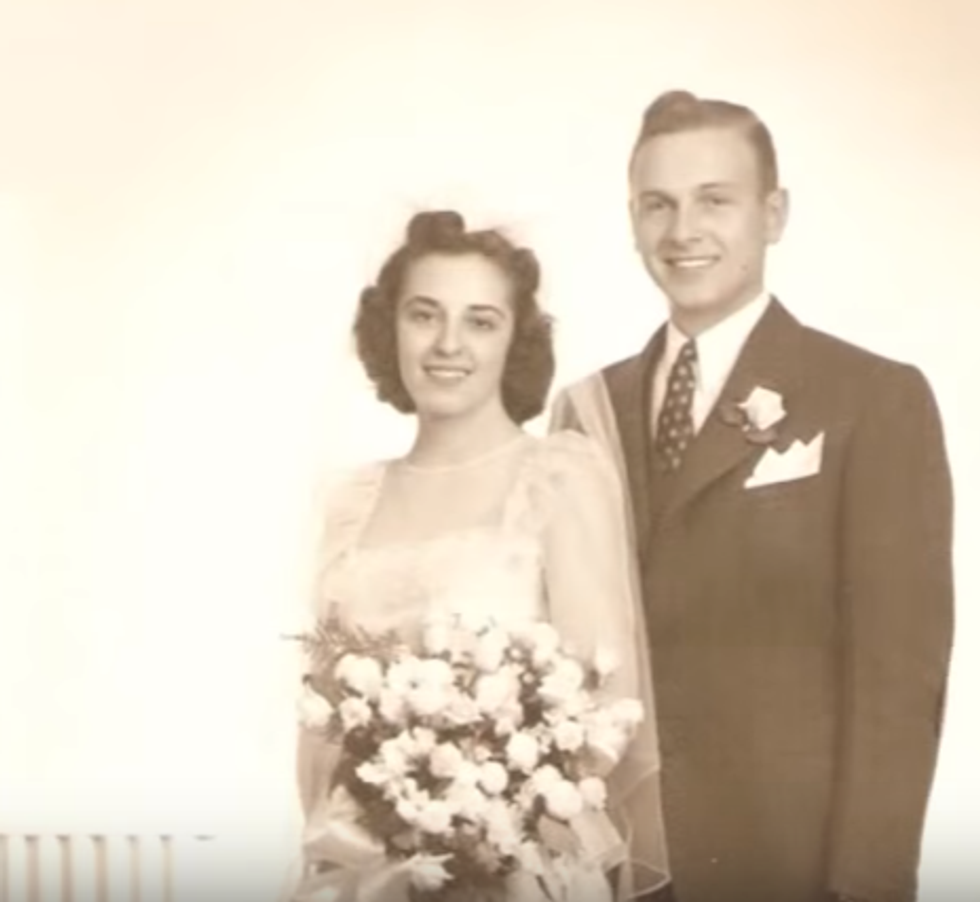 Picture: YouTube / Danni Munro
Humour
Evie said:
I think the most important thing is sense of humour. I'd be angry at him, and I'd say 'I'm mad at you' and he'd make me laugh and I'd say, 'I'm laughing but I'm still mad'
Resilience
Evie said:
Marriage isn't a bed of roses, marriage is rocky. You have rocky parts and you've got to solve problems together, I don't want you to think we didn't I've arguments because we did
Romance
John says:
We always kiss goodnight and profess our love for one another, I don't think we ever miss that
Evie added:
When we walk we always hold hands, we've always held hands; we began in high school. But when we walk now, we hold hands so we stay upright.

The important thing in a marriage is to be nice to each other. And to be good friends.
John added:
Never go to bed carrying a grudge against the other one, never ever, we sit alongside each other and talk it out, then it's always, kiss goodnight.
Here's the couple giving their advice: