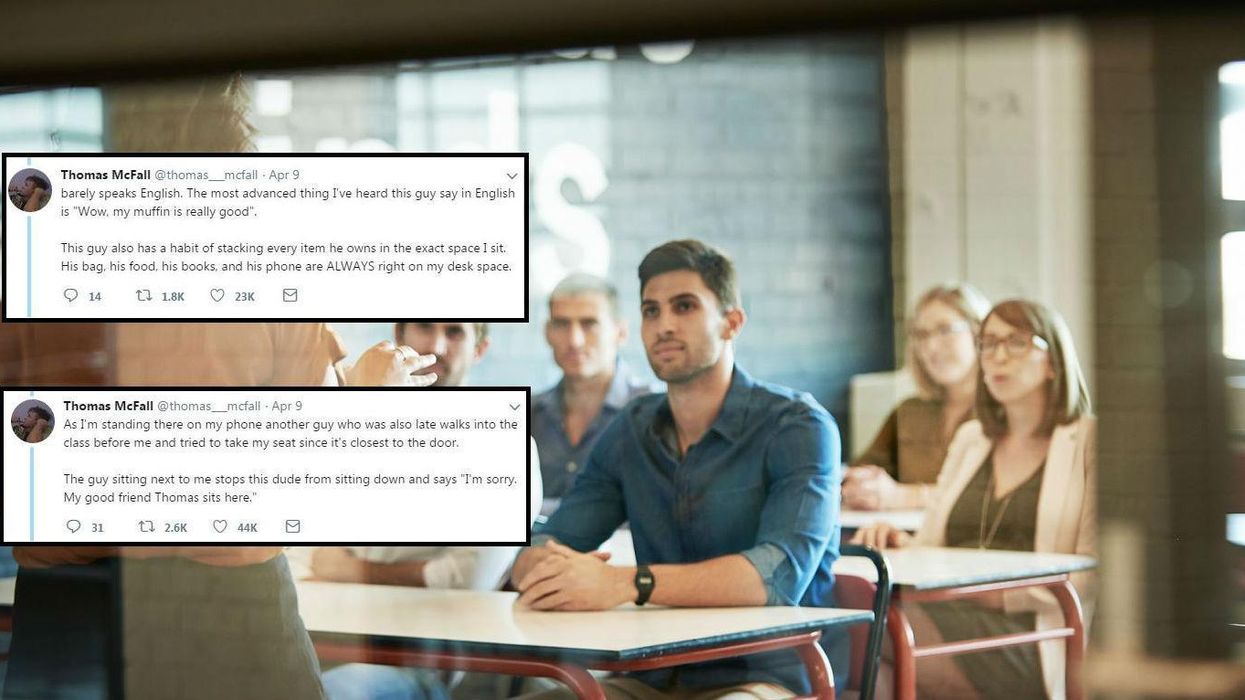 iStock and Thomas McFall Twitter
Some things are, in fact, lost in translation.
A university student in America took to Twitter to share a story about a classmate.
Nineteen-year-old Thomas McFall, from Youngstown State University, sits next to the same foreign exchange student in every one of his management classes.
The unnamed student, from a country in the Middle East, always stacks his books on McFall's desk, and, to his annoyance, hurriedly removes them whenever McFall sits down.
Though he usually fills his Twitter feed with satire, McFall decided to go serious and share the heart-warming tale:
According to McFall, the student didn't speak much English.
It really annoyed him that the guy put his stuff on his desk.
Surely it shouldn't be that hard to keep his stuff on his side?
One day McFall arrived to class late...
And then he learned why the guy's stuff was always on his end of the desk. And it's really, really, cute:
Awwwwwwwwww.
McFall decided to take his buddy out for lunch.
And learned a few things.
Moral of the story?