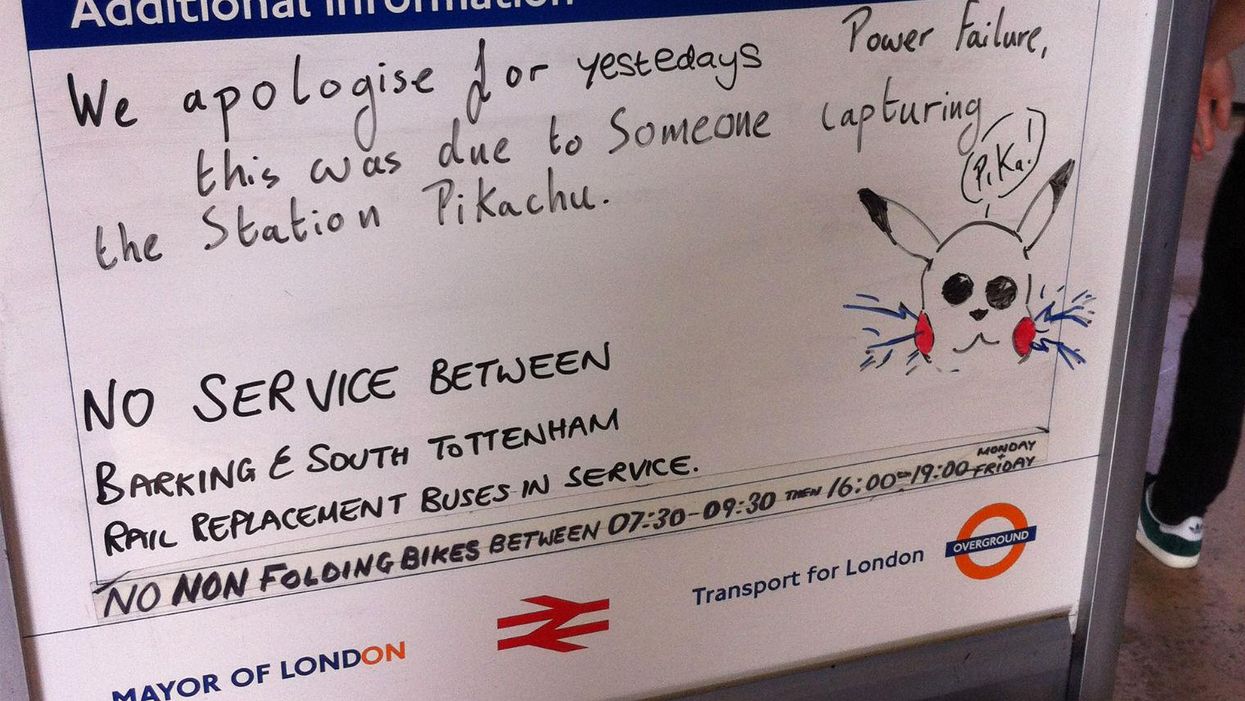 Problems on the London Overground delayed morning commuters for the umpteenth time on Friday morning - and station staff gave them a cheeky explanation.
Writing for the Newham Recorder, journalist Zoah Hedges-Stocks spotted the sign on Friday morning and took a picture, tweeting it from her account @Zoah_HS.
The sign at Dalston Kingsland station read:
We apologise for yesterday's power failure, this was due to someone capturing the station Pikachu.
The lighthearted excuse is not the first time Transport for London (TfL) staff have entertained commuters with creative public notices. Here are some classics from the last five years:
Pokemon Go officially became available in the UK on Thursday, and it's already causing havoc. Now we know that no transport system is safe! In other news, many users have suggested riding the London Overground in order to find more Pokemon for the game.
More:People are losing weight playing Pokemon Go - and here's the proof
More:The cities with the most dangerous transport systems for women