Today in news that is not satire, McDonald's in Sweden has launched a clothing line based on its Big Mac.
The range includes duvet covers, shoes and household items and can be bought by via the company's Big Mac Shop.
The clothes do not ship to Britain - and the company tell us they have no plans to launch in the UK.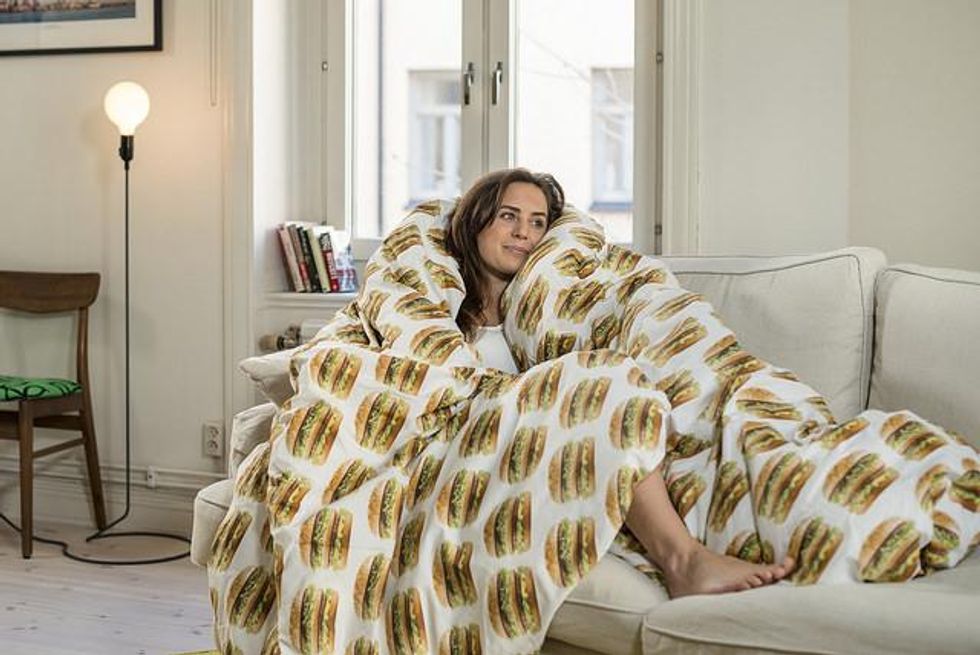 More: Meet the man briefed with saving McDonald's, he's from Watford