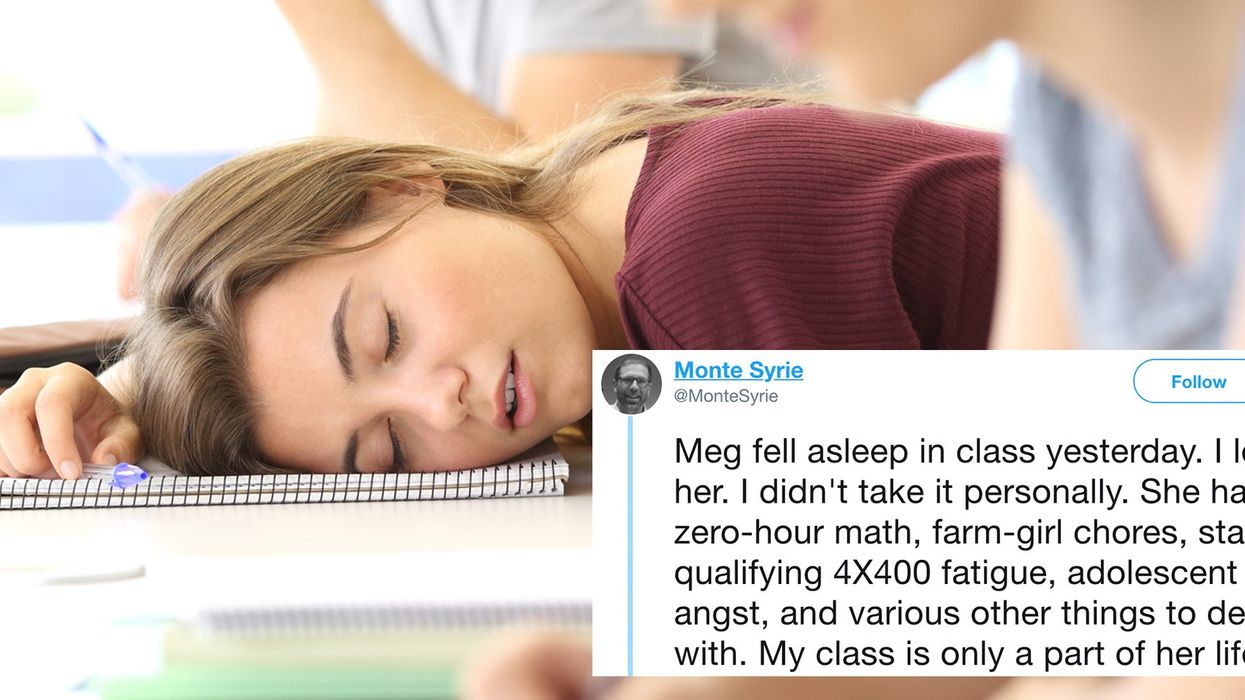 iStock / AntonioGuillem
Teachers can sometimes take it personally when students fall asleep.
After all, they put an extraordinary amount of behind-the-scenes work in to make lessons as engaging, fulfilling and the opposite of sleep-inducing as possible
But when long-time English teacher Monte Syrie saw his pupil Meg nod off during class, he let her carry on dreaming. And no,not because he just couldn't be bothered with the demands of teaching anymore, but for a novel (and heartwarming) reason.
People were inspired by his different, considerate approach - and shared their own stories.
More: This teacher perfectly responded to Jake Paul's teacher diss track