Erik Pirolt/YouTube
At a bank in Norway there is a 'Christmas pig' made of marzipan in a bank, and it has been immortalised while defecating (also marzipan).
In Kristiansand, artists Erik Pirolt and Stian Pollestad was asked by a downtown bank to create something to draw customers to their downtown lobby branch.
Pirolt told the Local:
When I was asked to do the biggest pig in the world, I was a bit skeptical. But my daughter, who is seven, really wanted me to make it so I said, why not?

When we started making it, I thought something was missing and then the poo idea just sort of came to me.
The marzipan pig is a record breaking sculpture, weighing 875 kg.
According to Pirolt, the pig almost didn't break the world record for largest marzipan pig, but luckily the enormous pile of poo tipped the balance.
The bank were not aware of this detail at the initial commission.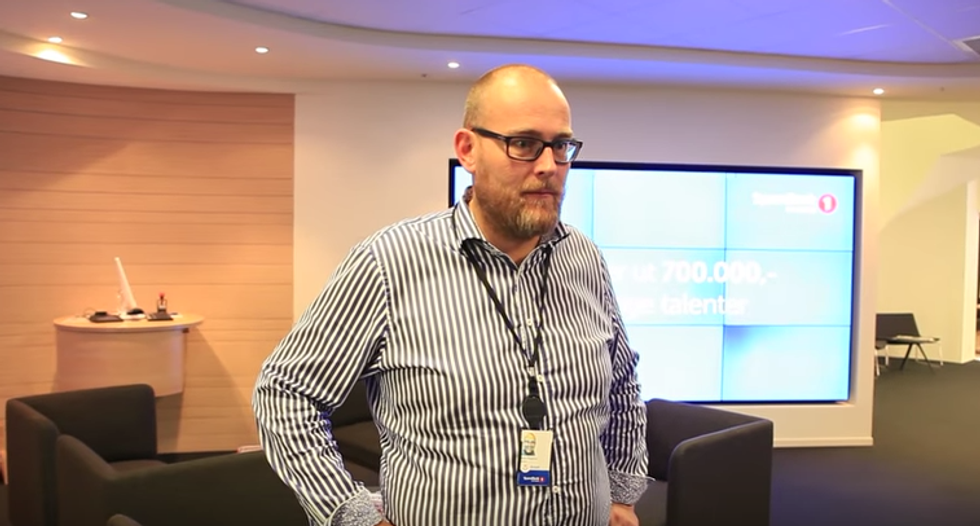 Picture:
A video on YouTube shows how much effort went into the anatomy of the details, ahem.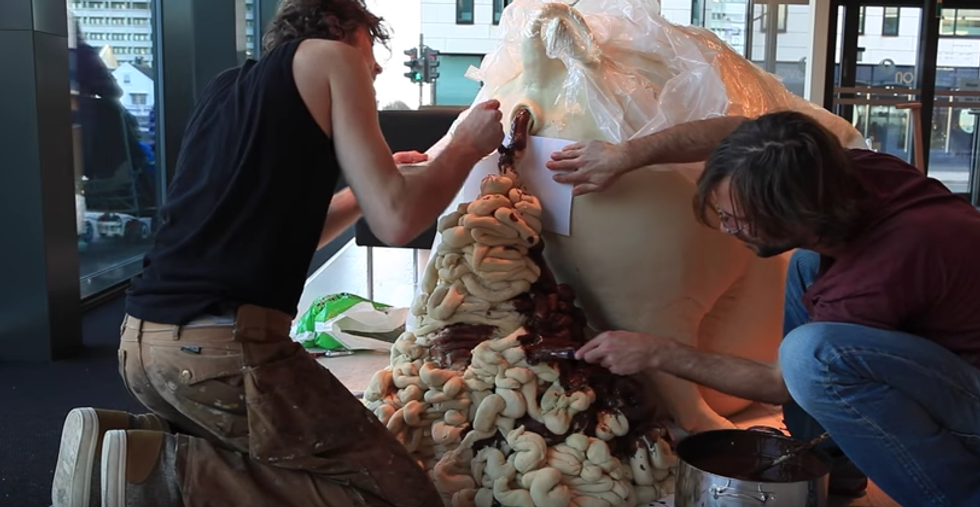 Picture:
And it shows how popular the installation is. This woman is posing with the pig (though for effect you'd think she'd stand at the other end of it).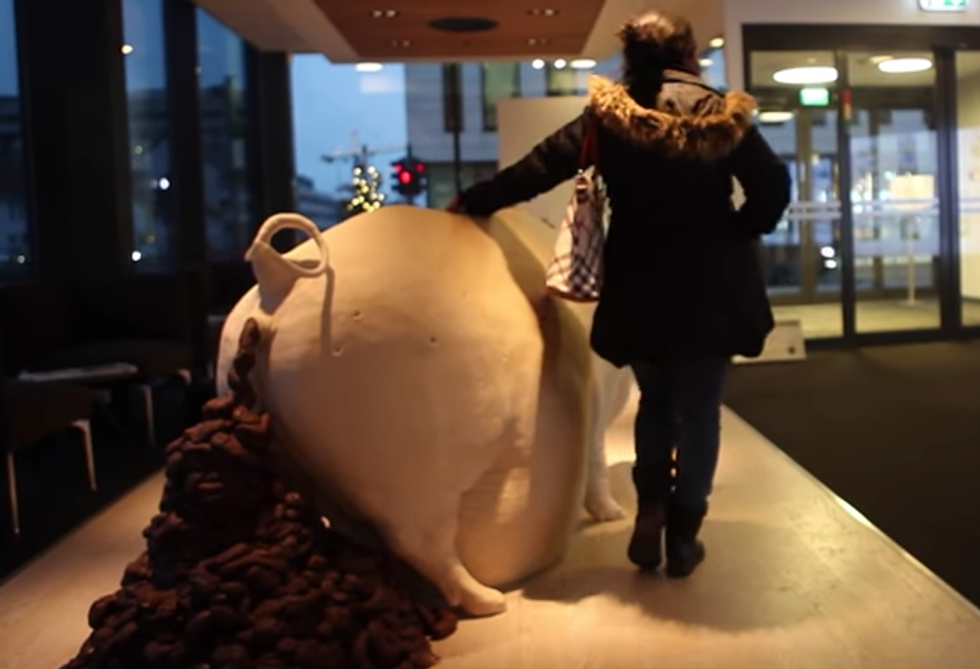 Picture:
What makes this a 'Christmas' marzipan pig? You ask.
The record breaking announcement was made by Father Christmas.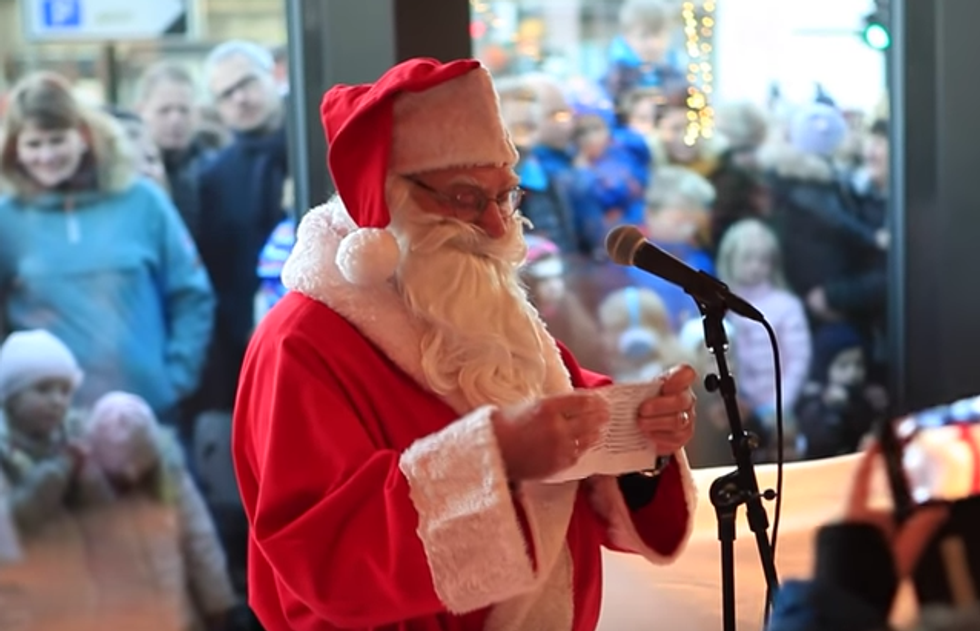 Picture: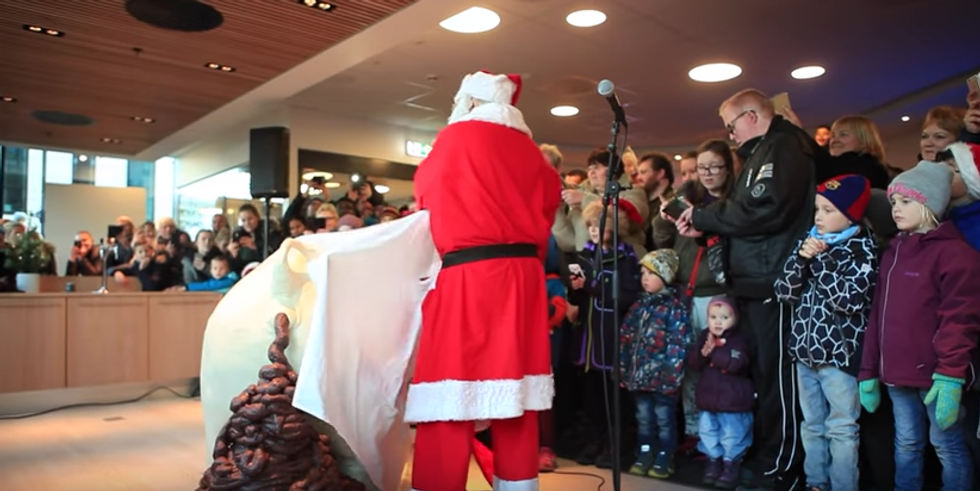 Picture:
See the full video here:
It's the most wonderful time of the year.
HT The Local