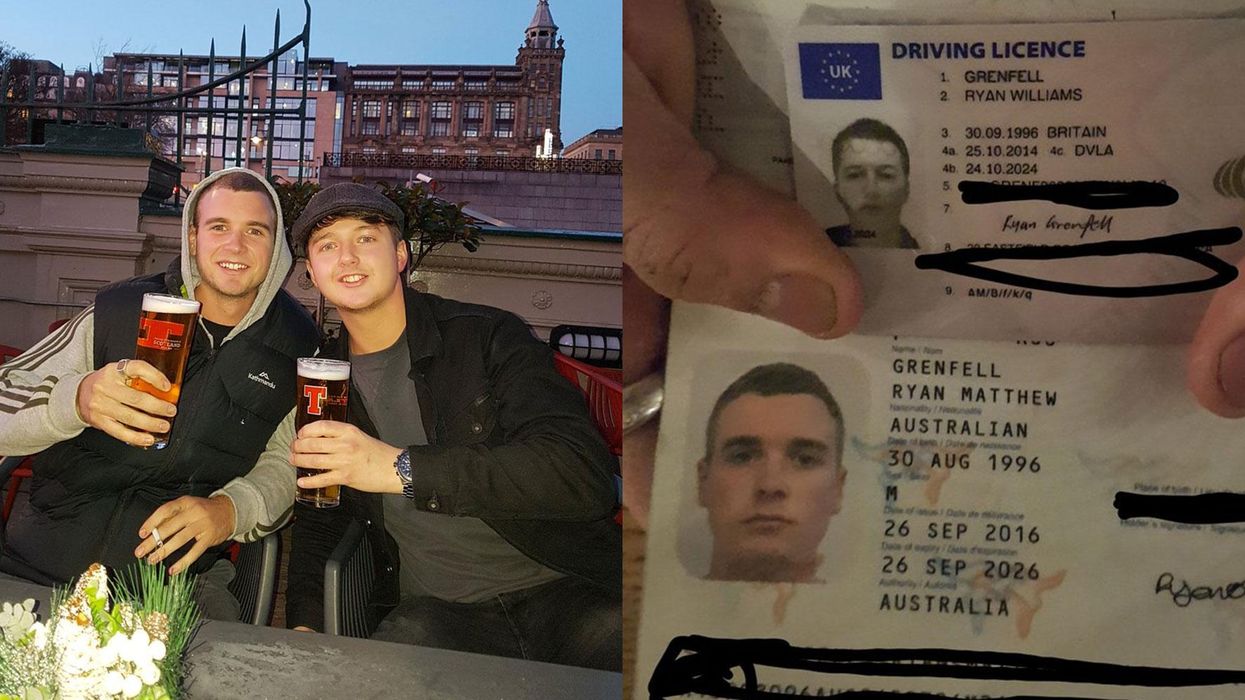 Twitter / @grenfell_ryan
Ryan Grenfell from Scotland sent a random Facebook friend request to his namesake a year ago.
Though the other Ryan Grenfell is Australian, the pair managed to meet up over a pint when the Aussie flew to Edinburgh this weekend.
Grenfell (the Scottish one, that is) celebrated the heart-warming story with a very Scottish and sweary NSFW tweet - which soon went viral.
The 21-year-olds' personalities seemed to match just as much as their names and they still chat online and occasionally over video call, according to the Daily Mail.
Ryan from Scotland told the paper:
We spoke for a year mainly just about life in general, work, cars, nights out and things. We sometimes face-timed when we were drunk as well.

I live in Carluke so I had to get the train to Edinburgh for a few pints with brother.
He added:
I knew he was coming over, he's going to be touring Europe for a month with a friend.

I got him on the buckfast, and he even likes Irn Bru now.