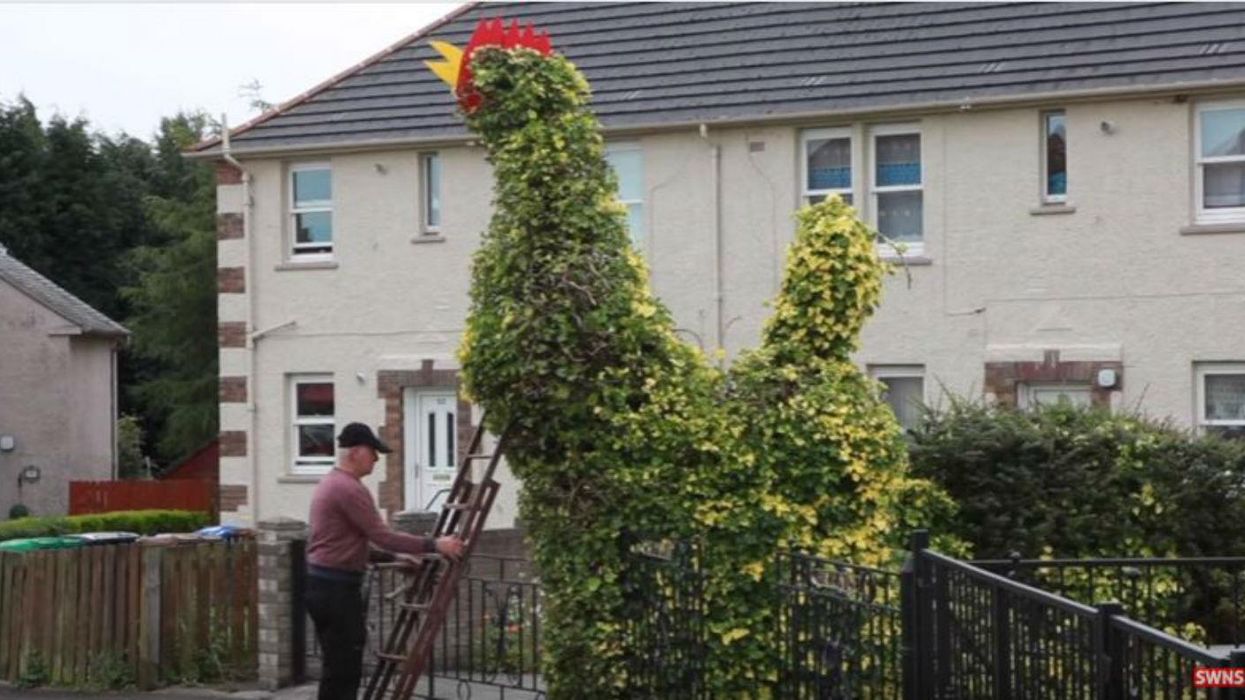 A man from Fife, aged 73, has drawn many visitors to his front garden because of the beautiful example of topiary in the shape of a cockerel.
Why? Were you expecting something else?
Filth.
But in all seriousness, Jim Hughes from East Wemyss has been making the rounds on the internet because of his 'massive cock'.
In a video posted on the Yorkshire Evening Post Hughes explained how he crafted the hedge sculpture from the remains of an old cherry tree. Four years ago he chopped it down, but left the limbs to allow ivy to grow. Late last month he trimmed back the ivy and decided to sculpt it the in shape of a cockerel.
Why a cockerel? Hughes explained that as a boy, he kept Old English Game bantams, a breed which is smaller and more muscular than other fowl.