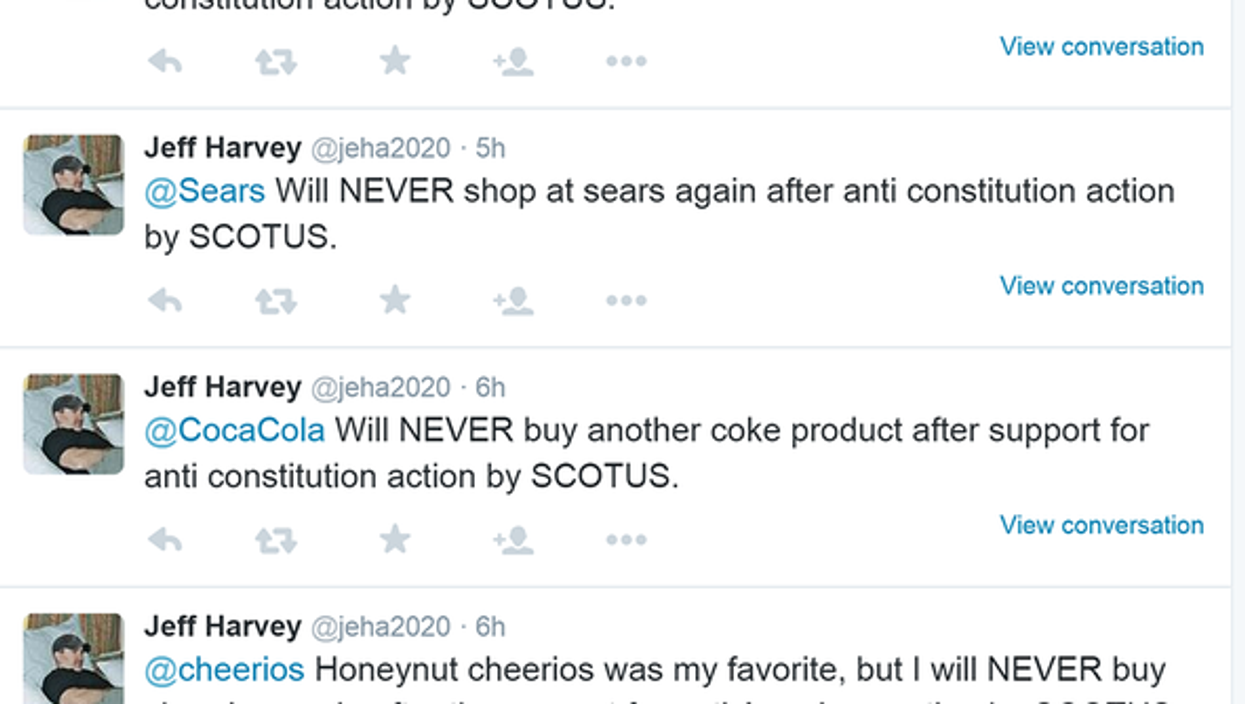 After gay marriage was effectively legalised in the US, many companies celebrated by altering their logos to reflect the historic move.
Not everyone was happy, however, including Twitter user @jeha2020, who began tweeting brands that they were never going to receive his custom again.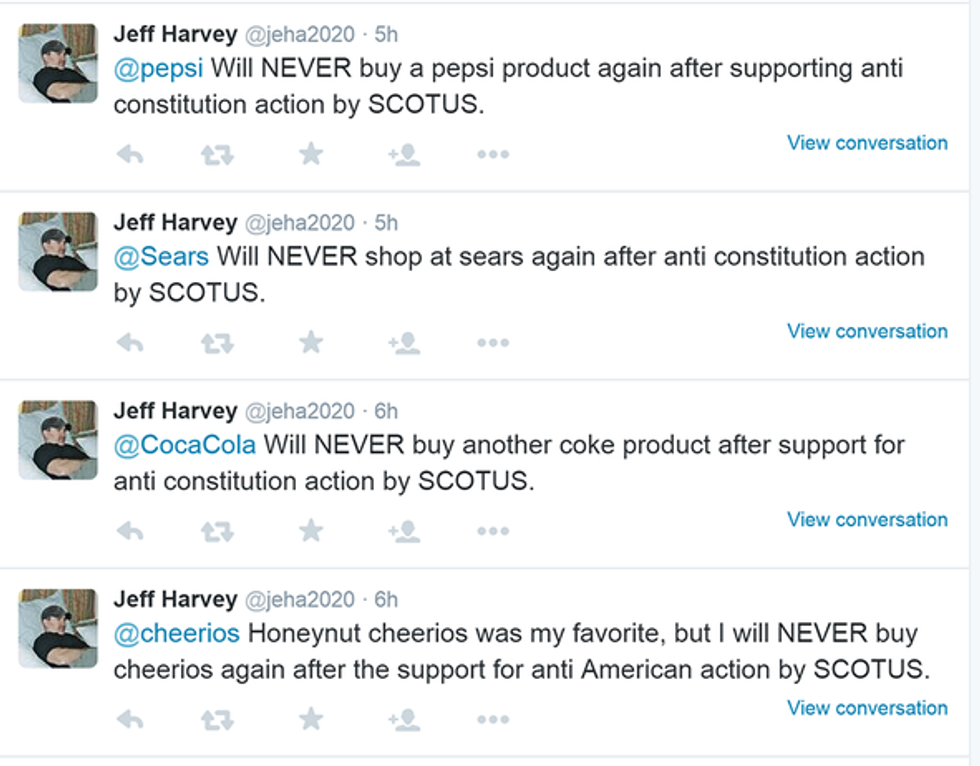 But then it was pointed out that Twitter itself had added a rainbow to its logo as well...
Farewell, @jeha2020, we hardly knew ye.
HT @BlueKewne