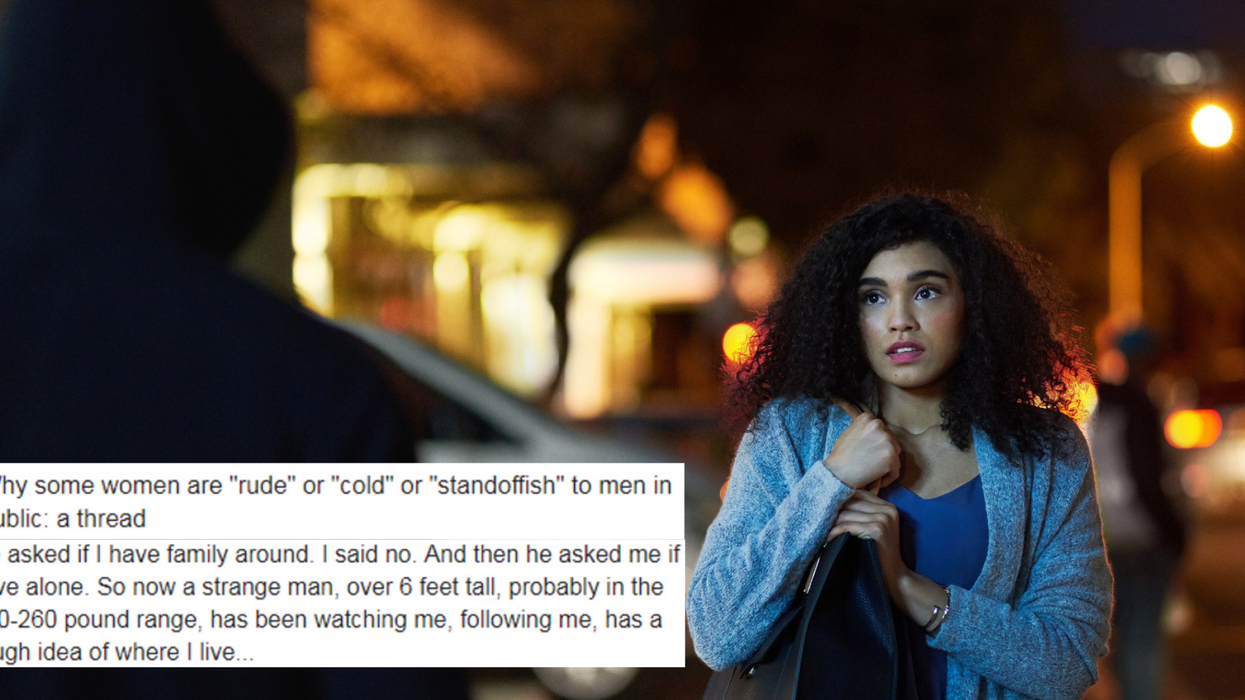 iStock / Twitter
The world can be a scary place, and sometimes it takes small everyday moments like this woman's ordeal for things to really hit home.
Lily Evans used Twitter to describe a terrifying encounter she had with a strange man while she was out walking her dog.
At first, she thought it was an innocent, run-of-the-mill encounter out in public but it quickly turned into something serious.
She wanted to send a message to people who may think that some women are 'rude' or 'standoffish' - because they don't want to participate in passing conversations or 'small talk'.
The thread has since gone viral with over 40,000 retweets.
Have a read:

Picture: Lily Evans/Twitter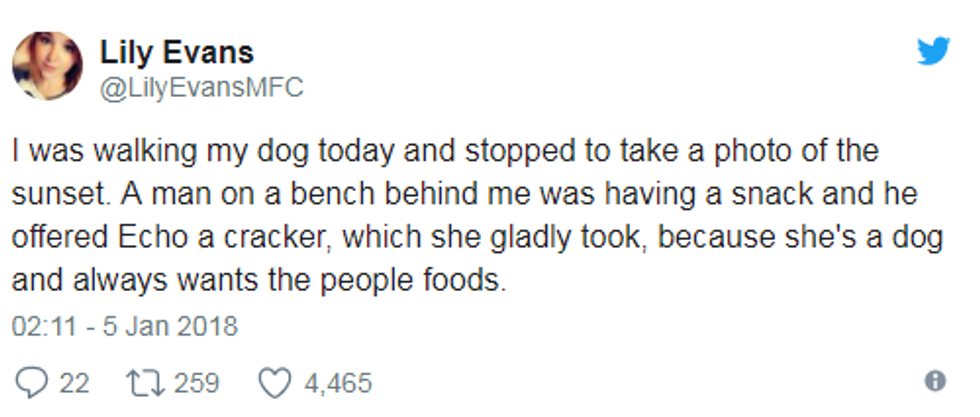 Picture: Lily Evans/Twitter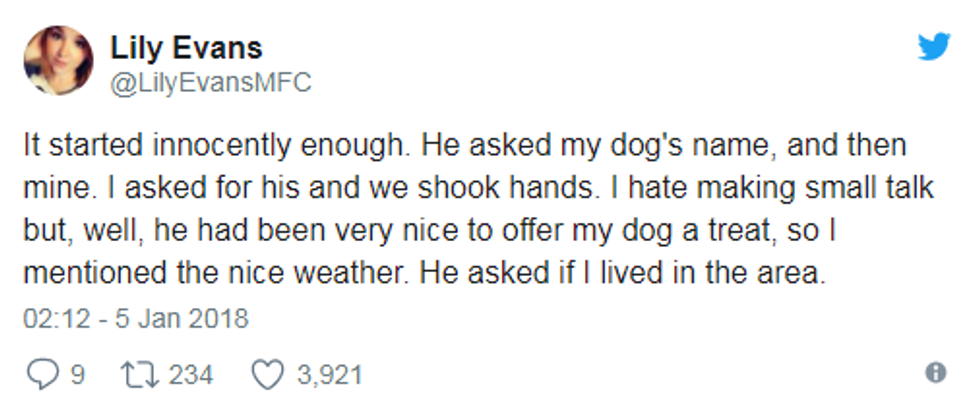 Picture: Lily Evans/Twitter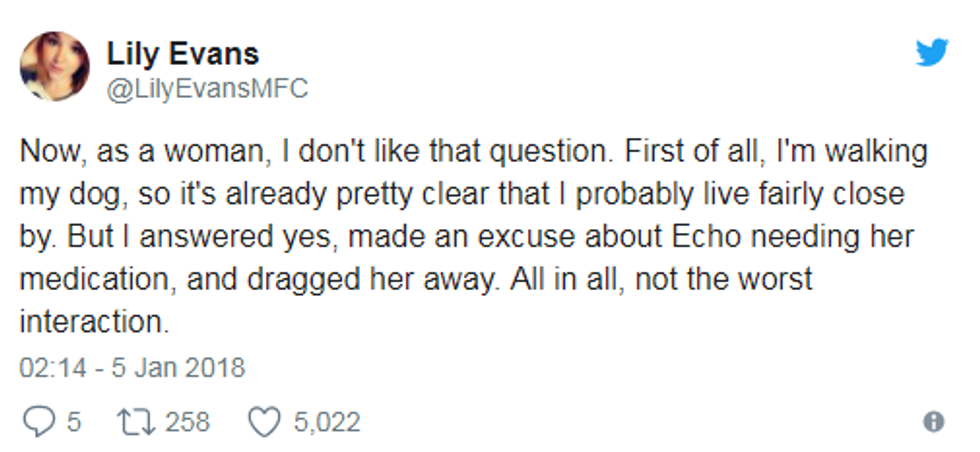 Picture: Lily Evans/Twitter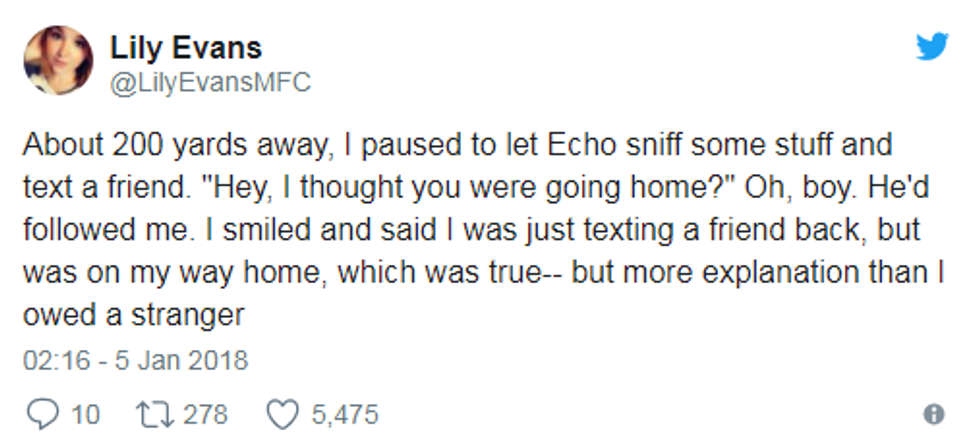 Picture: Lily Evans/Twitter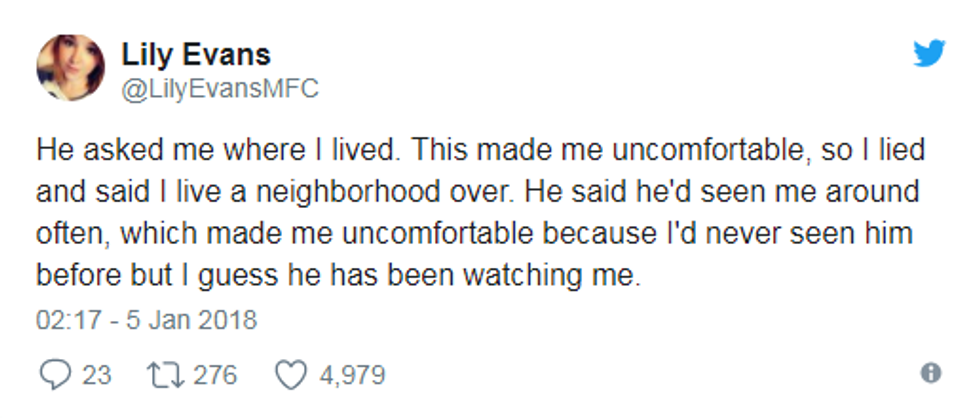 Picture: Lily Evans/Twitter
Picture: Lily Evans/Twitter
Picture: Lily Evans/Twitter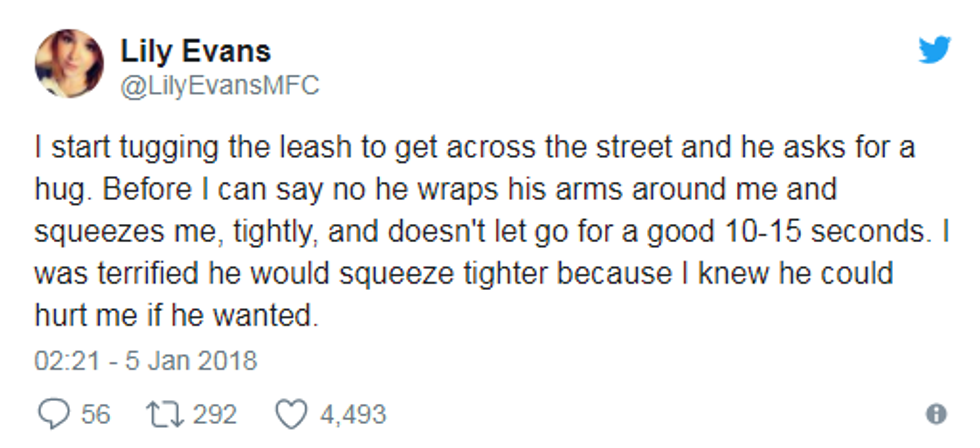 Picture: Lily Evans/Twitter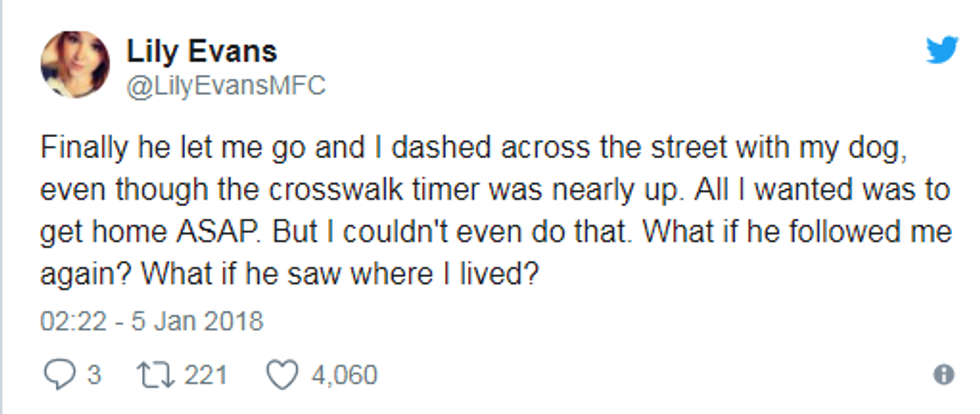 Picture: Lily Evans/Twitter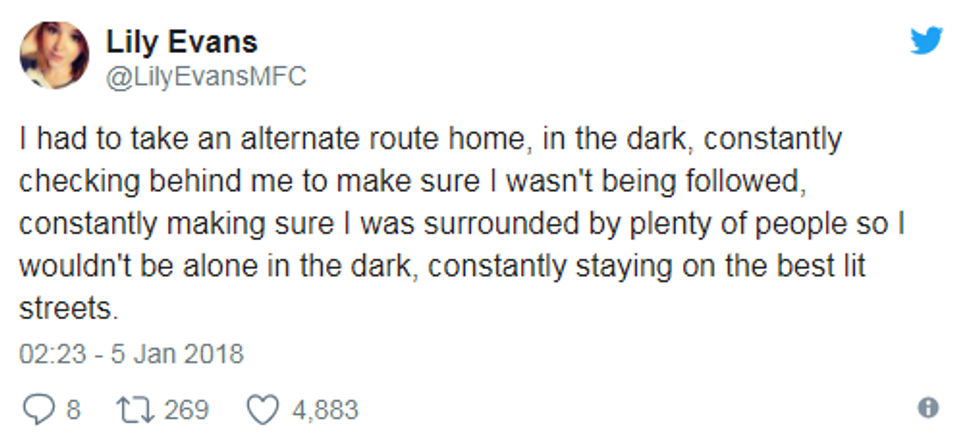 Picture: Lily Evans/Twitter
Picture: Lily Evans/Twitter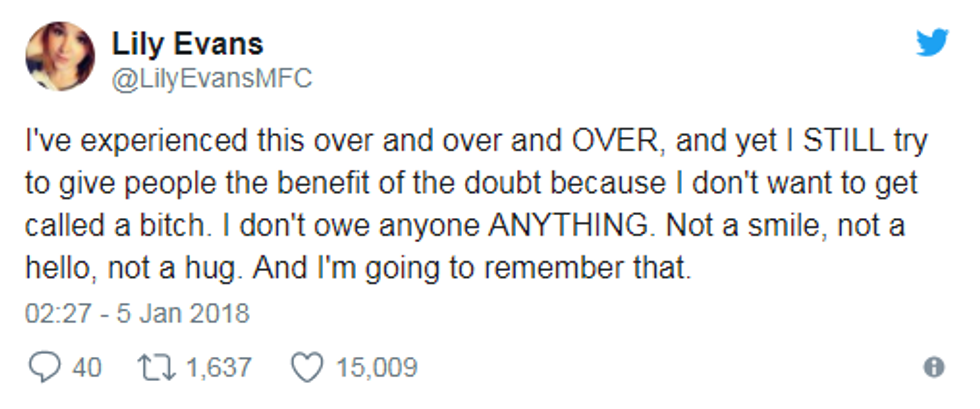 Picture: Lily Evans/Twitter

Picture: Lily Evans/Twitter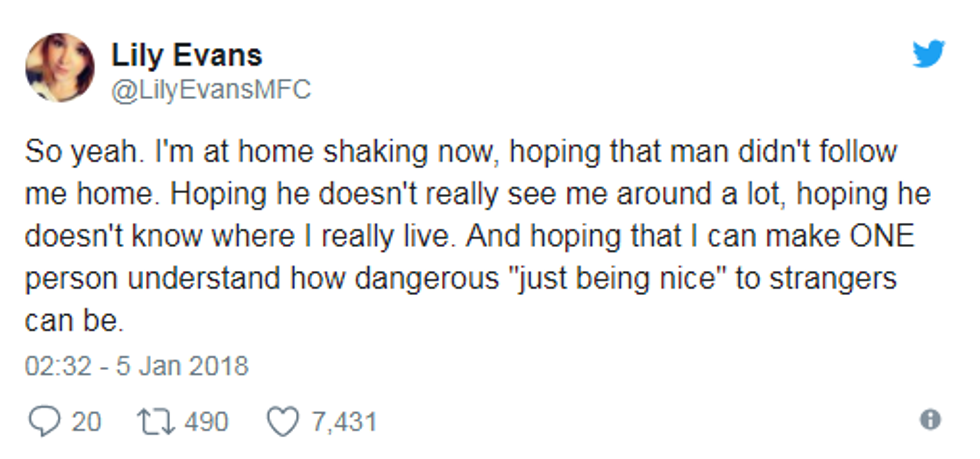 Picture: Lily Evans/Twitter
Picture: Lily Evans/Twitter
Picture: Lily Evans/Twitter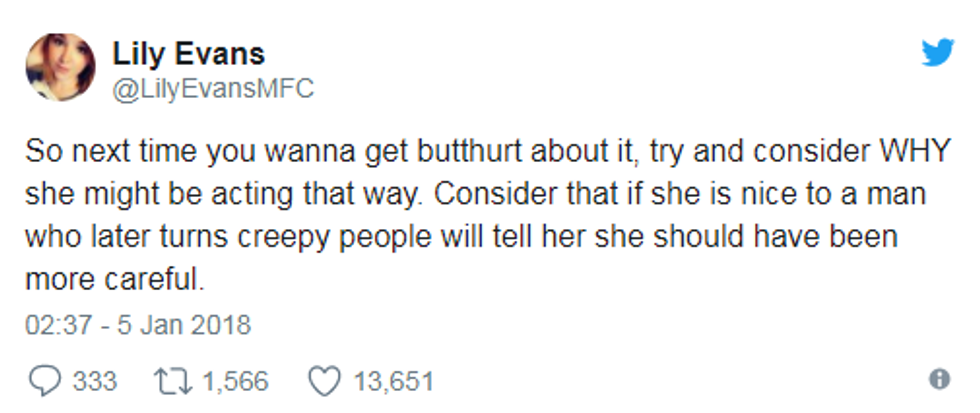 Picture: Lily Evans/Twitter