Lord Michael Howard, the former leader of the Conservative party, has said Theresa May would go to war with Spain over Gibraltar if UK sovereignty is challenged.
The EU negotiation guidelines for Brexit has said it would intend to hand Spain a veto over arrangements concerning Gibraltar.
This angered both Theresa May's government and Gibraltar's First Minister Fabian Picardo:
Lord Howard told Sky News that he expected Theresa May would go to war if necessary to defend British interests:
We are going to look after Gibraltar. Gibraltar will be protected all the way. The sovereignty of Gibraltar cannot be changed without the agreement of the people of Gibraltar and they have made it very clear they do not want to live under Spanish rule.

There is no question whatever that our Government will stand by Gibraltar.

35 years ago this week another woman Prime Minister sent a task force half way across the World to defend the freedom of another small group of British people against another Spanish-speaking country.

I am absolutely certain our current Prime Minister will show the same resolve.
Tim Farron, leader of the Liberal Democrats, was quick to chime in: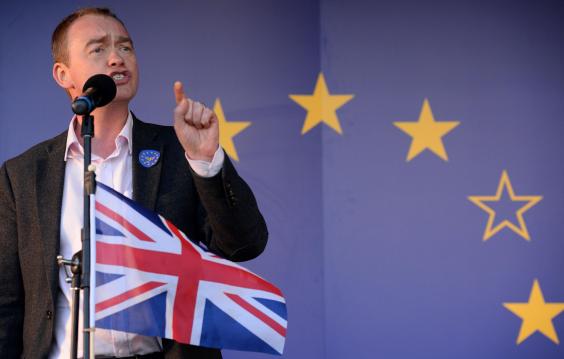 It is unbelievable that within a week of triggering Article 50 there are Conservatives already discussing potential wars with our European neighbours.

In only a few days the Conservative right are turning long-term allies into potential enemies. I hope this isn't a sign of the Government's approach to the long negotiations to come.

Brexiteers have gone from cheering to sabre rattling for war in four days, it is absolutely ludicrous.
---
More: What Scottish independence could mean for geography nerds everywhere