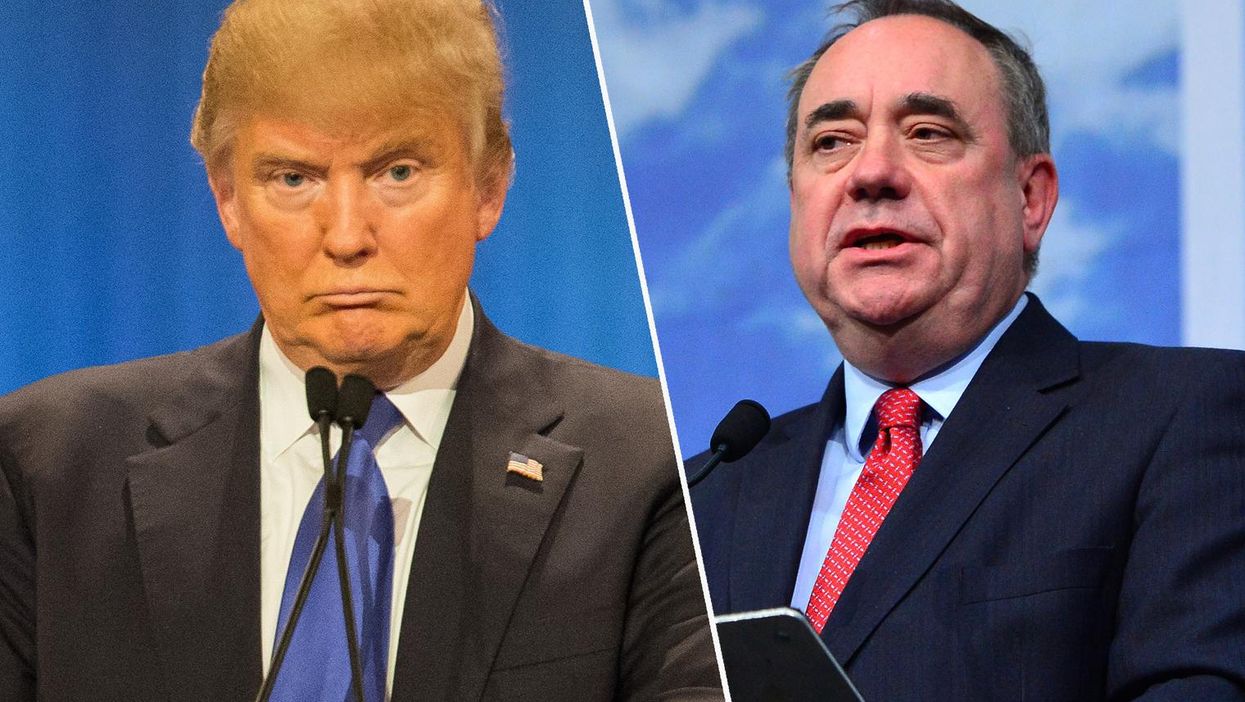 Alex Salmond and Donald Trump have been in a war of words for a while.
But their relationship appears to have reached a nadir with the former SNP leader somehow making the prospect the Republican becoming president sound even more terrifying than before.
In an interview with the Times, Mr Salmond said:
He behaves like a petulant child. The idea of a spoilt brat in charge of the world's greatest nuclear arsenal is the stuff that nightmares are made of.

Trump is impossible to deal with in any coherent way because of his wild changes in position. He can move from total support to complete attack, if not exactly on a whim then certainly with little regard to any sense of proportion.
Mr Salmond added that while Trump can be "fun" to deal with he would be impossible in international relations, summarising: "In short, he can be — depending on the occasion — sad, mad, bad and dangerous to know."
Of course, the Trump Organisation wasted no time in their completely measured response.
A spokesman said:
Mr Salmond is obsessed with Mr Trump, he can't stop talking about him. His comments reflect more on him than Mr Trump. Rather than be a proper statesman, his legacy is a joke. He's a laughing stock in the rest of the UK.