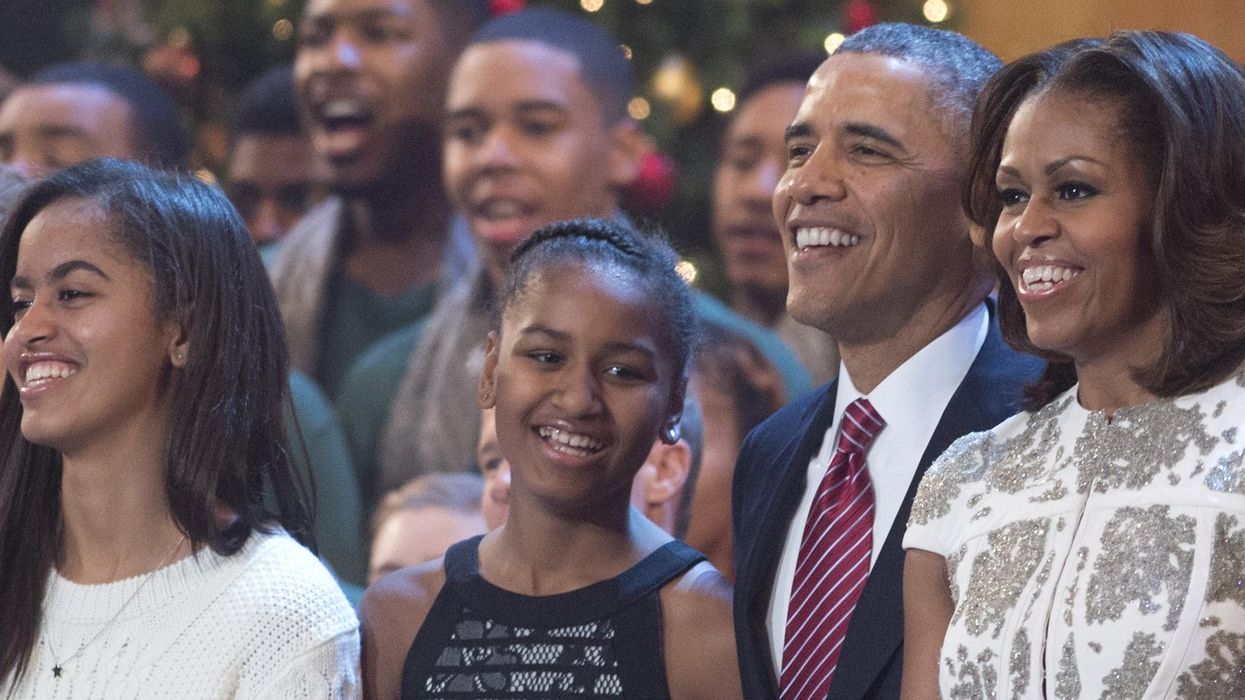 SAUL LOEB/AFP/Getty Images
In case you didn't know already Barack Obama is pretty cool.
Not only is he amazing with kids at Halloween, he also sends out some pretty awesome replies to requests.
Those are just two examples but the true barometer for assessing someone's coolness is surely their taste in music and books, right?
Throughout his time in the White House, Mr Obama would share what books and songs he had enjoyed over the years.
The list of books and tracks were consistently eclectic and ranged from John Legend and The Rolling Stones to Shakespeare and J.K. Rowling.
Even though he is no longer in the Oval Office, Mr Obama has decided to maintain this tradition and his 2017 list did not disappoint.
Posting on 31 December he revealed that he had enjoyed music from the likes of Kendrick Lamar, Harry Styles and Frank Ocean as well as books by Naomi Alderman, Mohsin Hamid and Cory Taylor.
Over on Twitter, most people were very impressed with the former president's choices.
However, there were a few questions about his love for Harry Styles.
It's just a hunch but we doubt Donald Trump's list would be as impressive - but judging by her previous efforts, Ivanka Trump's might be interesting.
HT Twitter
More: The difference between Barack Obama and Donald Trump in two quotes