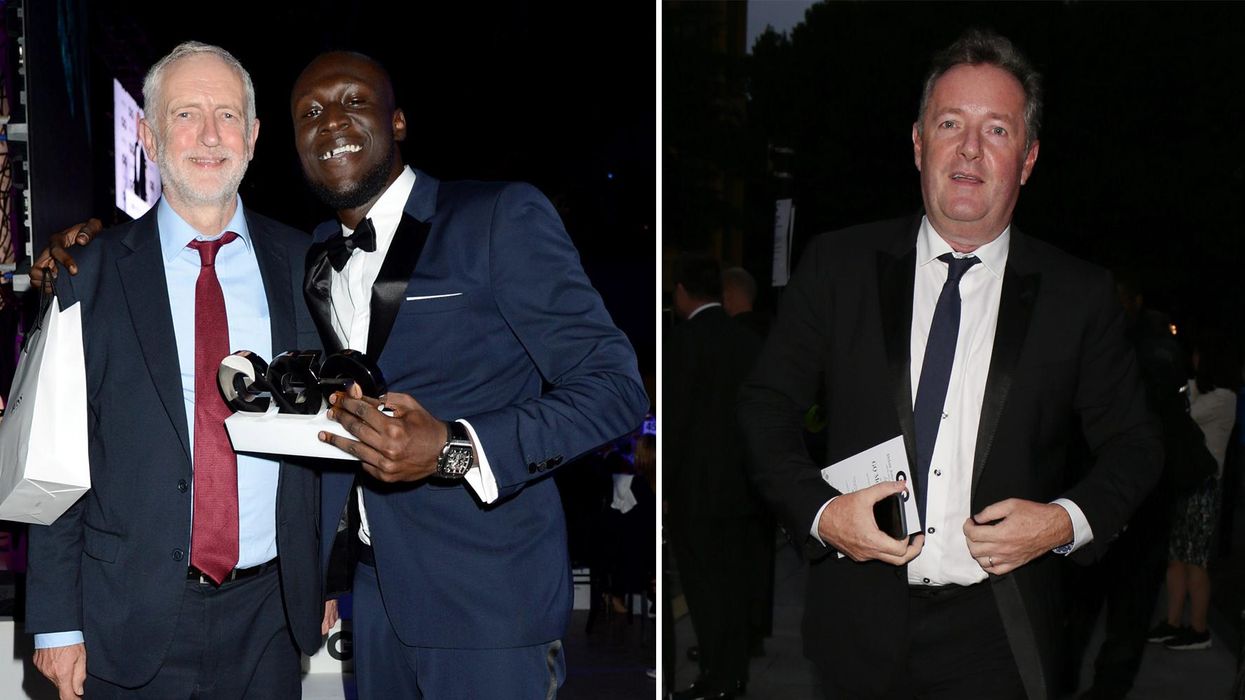 Rex Features
Piers Morgan has detailed in his Mail Online column that Labour Leader Jeremy Corbyn shut him out of a conversation with Arsenal wing back Héctor Bellerín at the annual GQ Men of the Year Awards.
Corbyn presented Stormzy with the best solo artist prize at the awards evening at the Tate Modern on Tuesday 5 September, and reportedly interrupted a conversation between Morgan and the Arsenal player.
Both Morgan and Corbyn are fans of Arsenal, who have had a poor start to the new Premier League season.
Morgan wrote in his column that Bellerín, 22, was nervous about the encounter. Understandable, given it was a leisure evening and no one has a right to lecture him on a night out:
'Piers, I know you're not happy about Arsenal,' he stammered.

'No, Hector, I am most definitely NOT happy about Arsenal.'

'Things will improve,' he promised.

'They couldn't get much worse,' I growled. 'I'm very happy to come and address the players myself if necessary.'

He laughed nervously. 'No, no, I'll pass it on.'
Enter the Labour Leader:
Later, fellow Arsenal fan Jeremy Corbyn came over to speak to him. When I tried to interrupt, the Labour leader – whose wife is Mexican – promptly switched to fluent Spanish to shut me out of the conversation.

'What did you tell him?' I asked.

Corbyn smirked. 'I told him to please send Arsène Wenger my very best and assure him he continues to have my full support, even if he's lost yours, Piers. In fact, particularly because he's lost yours…'

'He's lost mine because we keep losing,' I retorted. 'You and Wenger are the only losers in football and politics to keep their job... no wonder you love him.'
Piers Morgan, even in his own words, comes off pretty poorly here.
He continued:
Corbyn got a huge cheer when he presented an award. His extraordinary popularity shows no sign of abating.
Twitter widely shared the exchange as the epitome of the Morgan's shameless self-importance, and praised Corbyn's deft handling.
In short: