Instagram / @raypropstudios
Katy Perry crashed a wedding and she liked it.
Hayley Rosenblum and Blonie Dudney were celebrating their marriage on the dance floor at the Four Seasons Hotel in St Louis, America when international superstar Perry turned up with her gang of backing dancers.
Obviously, we don't recommend being a wedding crasher - unless you're Katy Perry - in which case, please crash more weddings.
Perry apparently stayed about ten minutes but, wow, did she get a lot of done in that time.
Here she is dancing with the bride:
If you concentrate hard watching the footage, you can hear the distant sound of married couples everywhere being jealous.
One wedding guest, Prada, told the Kansas Star:
It made the night. 

The wedding itself was just absolutely stunning and the bride was beautiful.

But that was the icing on the cake. 
It gets better.
Here's to the happy couple. And Katy Perry.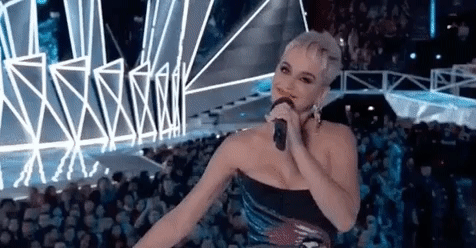 HT Her
More: Chrissy Teigen's response to an accidental nip slip was perfect