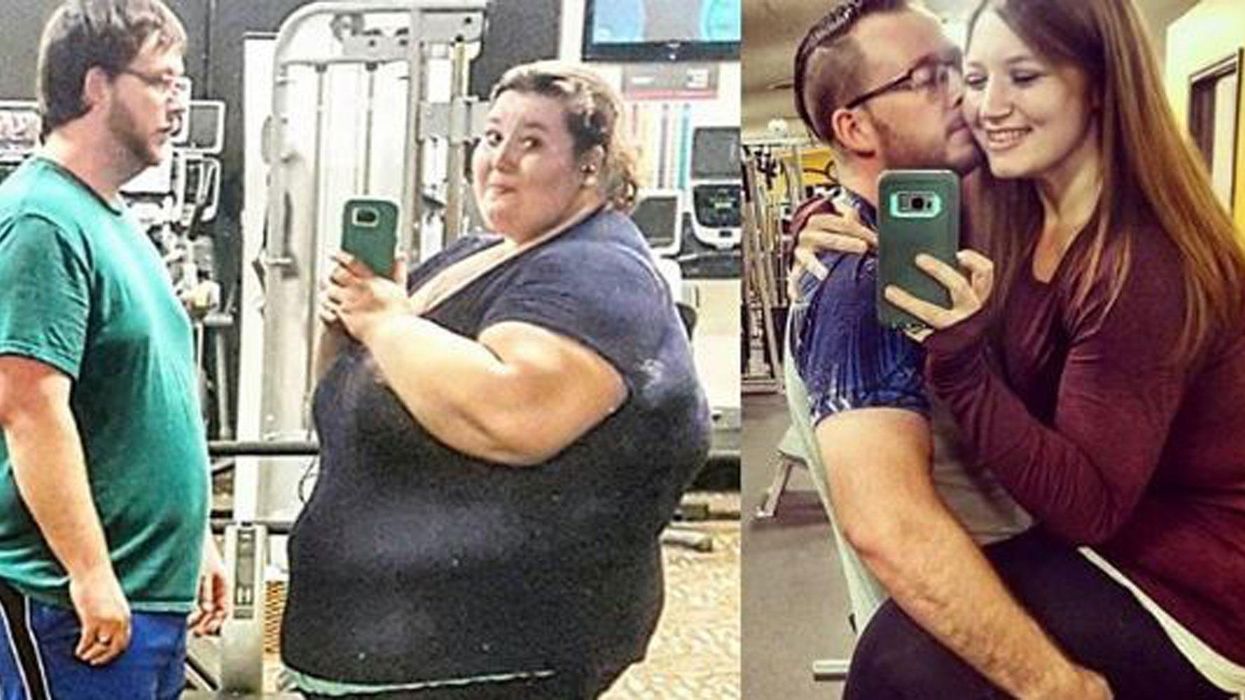 fatgirlfedup/Instagram screengrab
No meal plan, no personal trainer and no surgery. That's how an American couple lost almost 29 stone (400 pounds) of combined weight.
You might remember that indy100 wrote about the Reeds back in January after they had lost a whopping 21 stone (294 pounds).
Come December 2017, that number has reached 28 stone (392 pounds).
Wow.
Lexi Reed decided to document her and her husband's weight loss journey on the Instagram account, 'fatgirlfedup' back in January 2016.
At her heaviest, she weighed 34.6 stone (485 pounds) and her husband Danny weighed in at 20 stone (280 pounds).
How did they manage to lose so much weight?
indy100 caught up with Lexi.
She said:
The hardest part of my journey was learning to change my relationship with food. At the beginning of my journey I basically lived to eat and now I eat to live. We [used to] eat out 85 per cent of the time but we started cooking & meal prepping. This kept us focused and since our meals were already prepared it kept us from making last minute decisions that didn't go with our goals.

Day by day and meal by meal we learned about nutrition and focused on our diet. We learned dieting doesn't mean deprived and we could eat healthy versions of the foods we loved. [...] This was a game changer for us!
In 2016 the duo decided to make it a New Year's Resolution to lose weight so that they could be parents in the future and "live a longer life together".
The couple work out together multiple times a week, and practise portion control and eat healthily.
The 26-year-old said that part of their success is thanks to their flexibility in time management – despite leading busy lives, they still make time for the gym. Even if the session ends up being 10 o'clock in the evening.
How can other people replicate their success?
Lexi advises people to start small.
Focus on small changes every single day not how far you have to go.

This could be not drinking your calories, walking at night, eating more vegetables, or even just moving more in general. Start small & small changes will add up to big results!
But the weight loss comes second to how close the two - who have been together for over ten years - have become.
Lexi said:
We had no idea that in just over a year and six months we would be a completely different couple. We may have lost the weight but we have grown closer together.

Pound by pound, step by step, day by day - we have transformed our lives and moulded our bodies into the people we've always wanted to be.
Now that is #couplegoals.
Follow their journey on Instagram here.