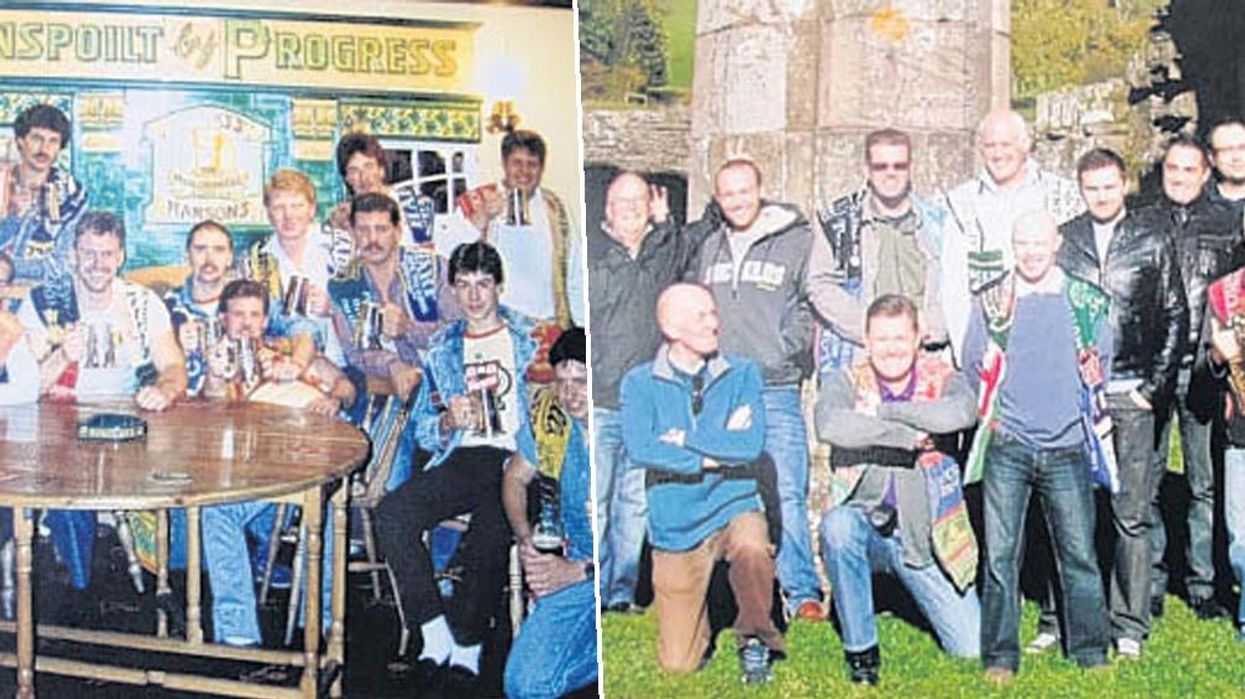 This looks like a 'glass half full' type of gang…
More than a few Britons were nursing hangovers on New Year's morning, with many vowing to cut down on - or completely give up - alcohol for 2016. But one group of people who certainly won't be signing up to Dry January are the Black Country Ale Tairsters.
Who are they?
Probably Britain's most committed pub-crawlers. The West Bromwich-based collective are confident that this will be the year they will smash the 300,000-mile barrier after an epic 32-year tour of more than 18,000 watering holes.
Don't they have homes to go to?
The Black Country Ale Tairsters (local dialect for tasters) began visiting about 300 ale houses listed on a map issued by Wolverhampton brewer Banks's in 1984. The organisation's co-founder Pete Hill was among those who then considered calling it a day before opting to darken the door of more than 1,000 pubs in Herefordshire and Worcestershire.
(Picture: Pete Hill/PA)
Talk about hitting the bottle!
After that Mr Hill's father suggested travelling around the UK and visiting every county in England, Scotland and Wales.
Mr Hill said:
That took four years - we drove right round the coast and stopped at a pub where we could.
Surely it's time for last orders…
Mr Hill, a retired engineer whose father, Joe, died in 2014 after fulfilling his ambition of visiting every pub in Wales over a period of seven years, is determined to press on and is confident the 300,000-mile marker will be passed this year.
This isn't exactly the healthiest pursuit, is it?
According to current Department of Health guidelines - which may shortly be revised - men should not regularly drink more than three to four units of alcohol per day and women should not regularly drink more than two to three units per day. Mr Hill has knocked back around 43,000 pints during the Tairsters' odyssey.
I record all the mileage we do and what we drink.