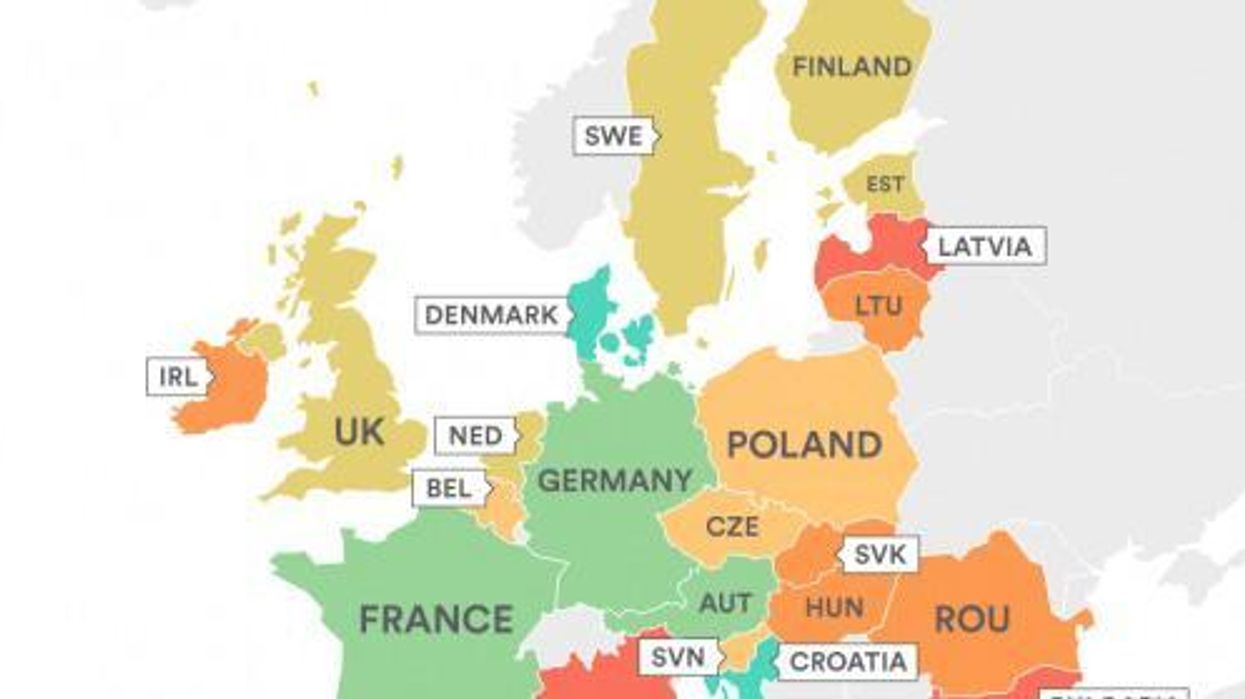 Expert Market
Malta might be best-known for its beautiful scenery and its reputation as a diving hotspot, but a recent study conducted by Expert Market revealed that it's also the best place in Europe for young, LGBT+ professionals to move to.
Sparked by the European Court of Justice's recent call for same-sex spouses to receive residential rights in all European countries, the study required a full examination of 26 different countries.
Researchers dug deep, considering everything from employment rights to rental costs and hate crime rates. From these various facts and figures, they then allocated each country with a 'rainbow score' to determine which would be the best options for young, travel-hungry LGBT+ professionals.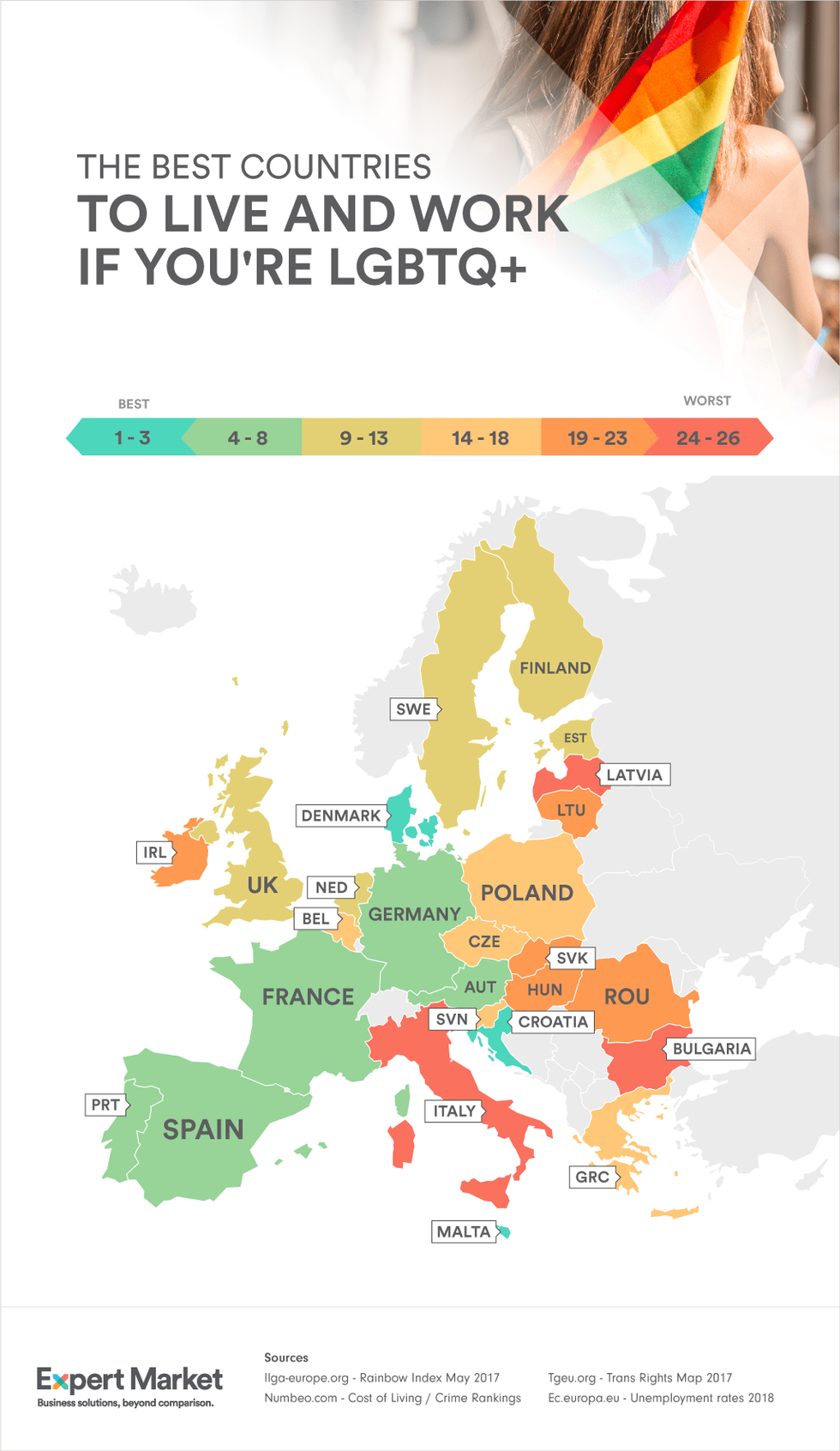 Infographic courtesy of Expert Market
A combination of a low unemployment rate, a flourishing tech scene and a series of laws designed to protect LGBT+ residents scored Malta the top spot, whereas other famously progressive countries including Denmark and Croatia also ranked high on the list.
The United Kingdom also featured in the top 10, although close neighbouring countries including Spain, France and Germany all boasted a higher 'rainbow score' - a fact which can probably be attributed to rising rental prices and overall cost of living.
Researchers also note that city-wide legislation protecting against hate crime in the UK hasn't been implemented nationally, also contributing to its comparatively low rating.
Meanwhile, countries like Italy – known for its repeated refusals to recognise same-sex marriage – and Latvia – officially the worst, a fact which has been acknowledged in the past – populate the bottom end of the list. Bulgaria, Lithuania and Ireland all round out the lowest five, proving that there's still work to be done in order to make Europe truly LGBT+-friendly.