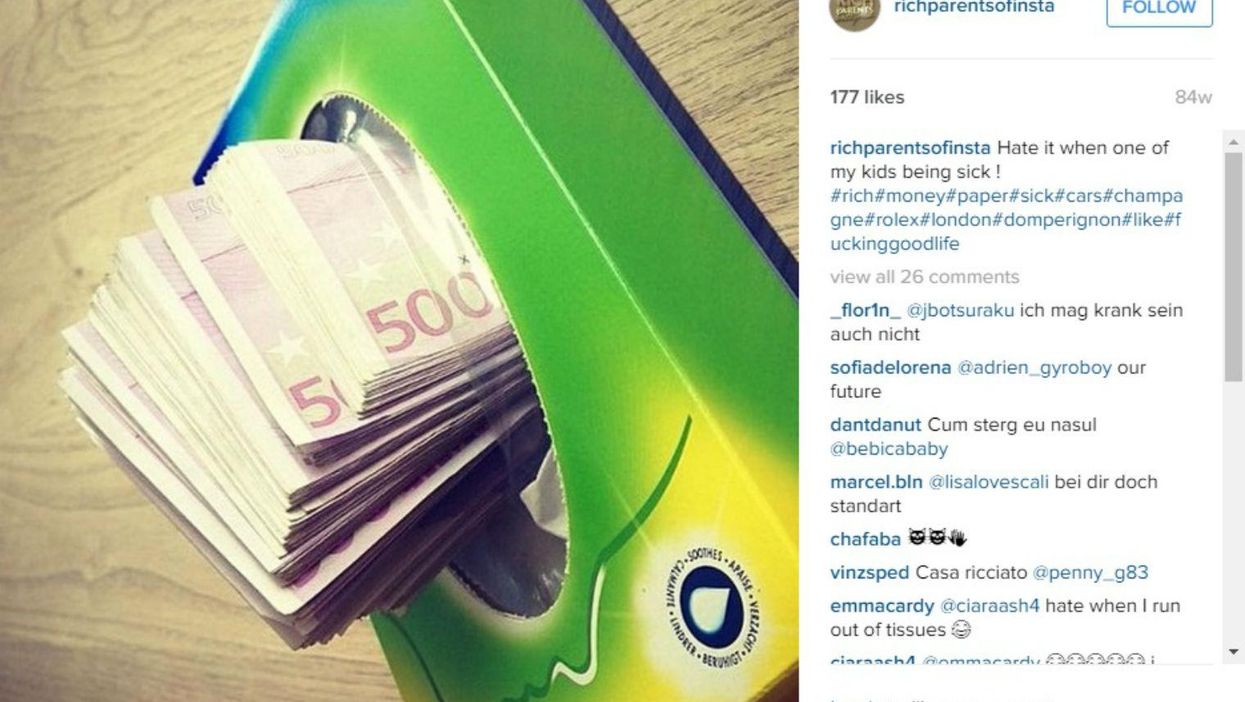 Some people have so much money that they like to put bank notes in brioche.
You may or may not be aware of such social media accounts 'Rich Kids of Instagram'. It's where youngsters with vast wealth and privilege share some of their golden moments.
Now, the anonymous Rich Parents of Instagram account has started up again after a brief hiatus. It captures the lives of the people who fuel the fire.
People love gazing upon affluence. It's escapism. From Ferraris to Rolex watches, the feed provides a snapshot of life for some of the world's most well-heeled individuals.
These are the people with the real spending power...
They're still quite playful.
And still really, really like spending dollar.
Even if it's well over $1 million.
They literally eat their dough.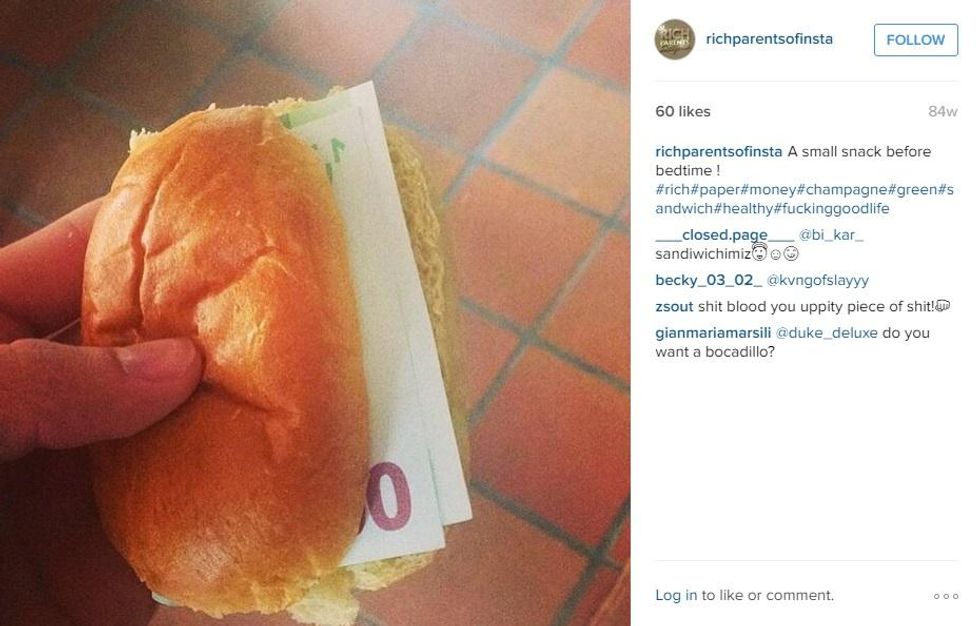 #power #champagne #loafers.
Imagine being dropped off at school in one of these...
Or this?
Being rich is thirsty work.
And it gives you quite the appetite for 'peasant food,' apparently.
It's not all good news, though, which is where it differs a little to the kids' accounts. This parent supposedly bought their daughter a Lambourghini and she crashed it the same day.
Life's better when you have a driver.