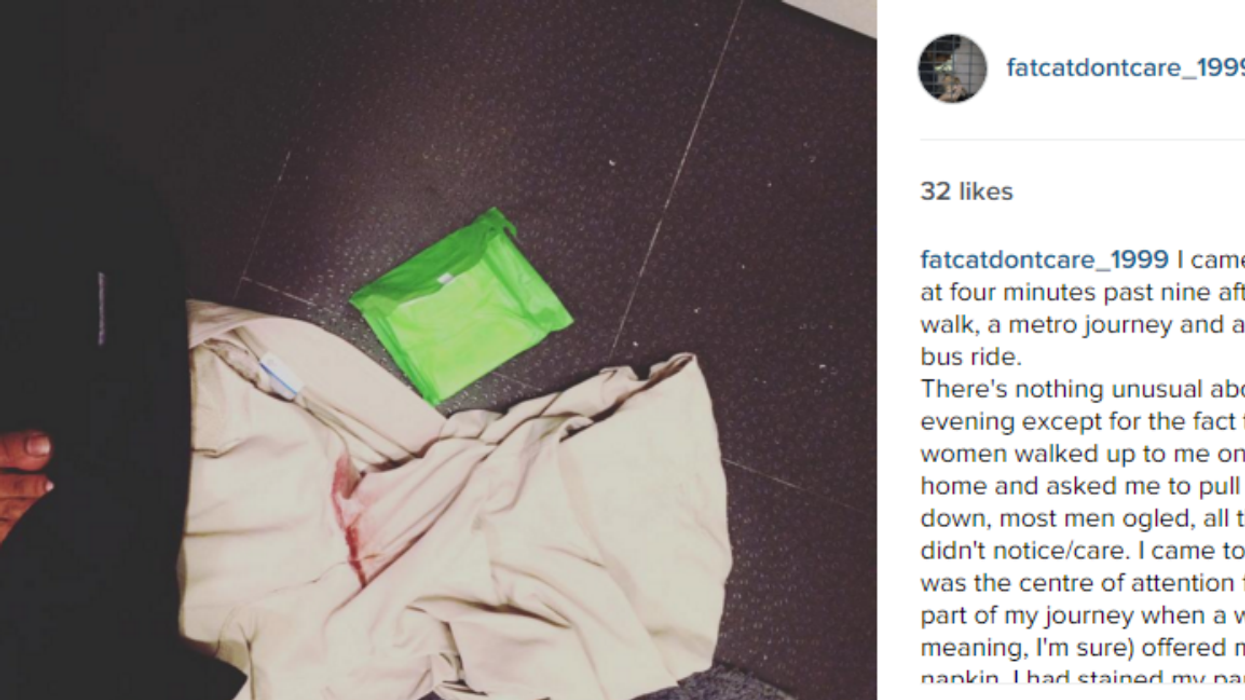 A woman's Facebook post about being shamed after her period stained her trousers has gone viral.
Anushka Dasgupta took to Facebook this week to vent her anger about the public's reaction to her period stain.
"I AM NOT ASHAMED," wrote Dasgupta on the post that has since received over 10,000 Likes and 1,300 shares.
"The only thing I wanted to do by putting it up was to start constructive discussion around menstrual stigma," Daspugta told Buzzfeed News.
Although many applauded her message, she also claims to have received a lot of hate, mostly from other women.
"It's been disturbing and has really gotten me thinking about the kind of world we're creating for ourselves," she said.
More: An acid attack survivor has now become the face of a fashion label in India