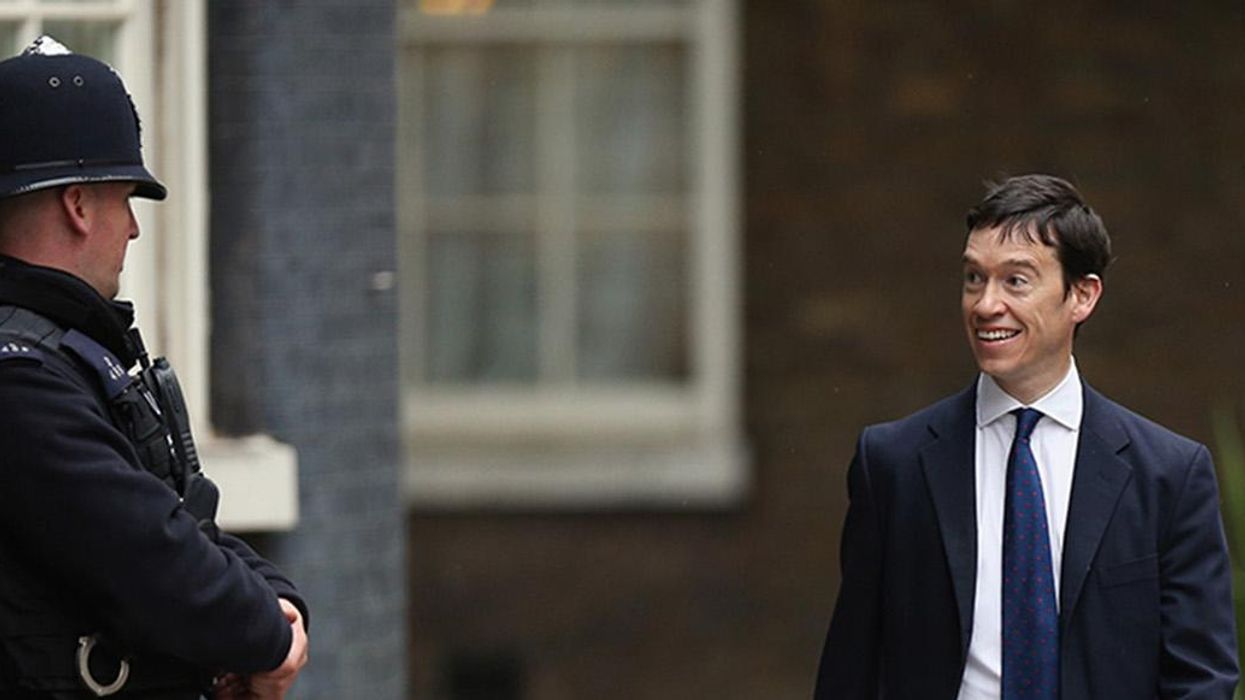 Have you ever had a real job?
For many current MPs today, this is a rather awkward question.
It seems an increasing number of Westminster denizens walked straight from their Oxbridge colleges into the political party system before perching on the green leather benches at the earliest opportunity.
However, the following MPs, both former and current, did not gun straight for a party-affiliated thinktank but experienced what working life beyond the bounds of Portcullis House.
1. Rory Stewart (Conservative MP for Penrith and the Border since 2010)
After spending his gap year serving as a Second Lieutenant in the Black Watch, Stewart acted as a private tutor to Princes William and Harry while still a university student.
He first came to public notice, however, during his career as Foreign Office diplomat in Iraq responsible for holding local elections and resolving tribal disputes.
In May 2004, Stewart was in command of a compound in the Iraqi city of Nasiriyah when it was besieged by dissident militia. He was later awarded an OBE.
Oh and between 2000 and 2002 he walked 6000 miles trough Pakistan, Iran, Afghanistan, India and Nepal... Just saying.
2. Gloria De Piero (Labour MP for Ashfield since 2010)
Before becoming one of the many Shadow Cabinet members to resign in protest of Jeremy Corbyn's leadership, De Piero was a prominent face on morning television.
After working as a BBC reporter, she spent seven years as a Breakfast political correspondent for GMTV.
3. Dennis Skinner (Labour MP for Bolsover since 1970)
For decades he has been the scourge of the Tory Ministers and right leaning Labour MPs - steadfast in his socialist views .
From 1949 to 1970, he worked as a miner at the Parkhouse Colliery and Glapwell Colliery in Derbyshire.
His previous career in the pit is surprising if for nothing else, there are precious few current MPs within and without the Labour Party who have held manual jobs.
4. Bob Stewart (Conservative MP for Beckenham since 2010)
A career soldier, 'Colonel Bob'served in Northern Ireland during the Troubles, guarded Nazi Rudolf Hess and held command in Bosnia.
It was during his time as Britain's first military commander during the Bosnia War that he became somewhat of a media personality speaking out against the horrific violence he witnessed.
5. Sir Stuart Bell (Labour MP for Middlesbrough 1983-2012)
Before his long service on the opposition backbenches, Sir Stuart worked as an international lawyer in France for 20 years.
During this time, he self published a number of books including a pornographic novel entitled Paris 69.
6. Lord Ashdown (Lib Dem MP for Yeovil 1983 - 2001)
While leader of the Liberal Democrats, 'Paddy' Ashdown lead the party to its most successful general election to date in 1997 winning 46 seats.
Prior to entering party politics, he served in the Royal Marines in Northern Ireland and in the Far East as part of the elite Special Boat Squadron (SBS).
On leaving the military he joined MI6 where he worked under the cover as the first secretary to the UK mission to the UN in Geneva.
7. Lord Campbell (Lib Dem MP for North East Fife 1987 - 2015)
Sir Menzies (Ming) Campbell served as Lib Dem leader for just over a year after spending years on the party's front benches.
Before entering Parliament, he had experienced a long legal career, making QC in 1980.
While not exactly a career, Lord Campbell was an Olympian sprinter and who held the British 100 metre record from 1967 to 1974 with 10.2 seconds.
In 1967, in one of his 10.2 second races, he beat a young OJ Simpson, an aspiring sprinter at the time.
8. Baroness Trumpington (Life peer since 1980)
Famed for being the oldest person at 90 to appear on Have I Got News For You, she received plaudits for giving Lord King of Bridgwater the V-sign after he alluded to her old age.
During WWII, she worked in naval intelligence at Bletchley Park where she used her knowledge of German to help crack the Enigma Code.
9. Sir Winston Churchill (Conservative and Liberal MP 1900-1964)
Before becoming the longest serving MP of the 20th century, Sir Winston enjoyed a colourful life as a soldier, prolific writer and journalist.
After leaving Sandhurst as a cavalry officer, he served in numerous conflicts from the Northern India borders [modern-day Pakistan] to Sudan and the second Boer War.
While in Sudan he took part in the last meaningful British cavalry charge!