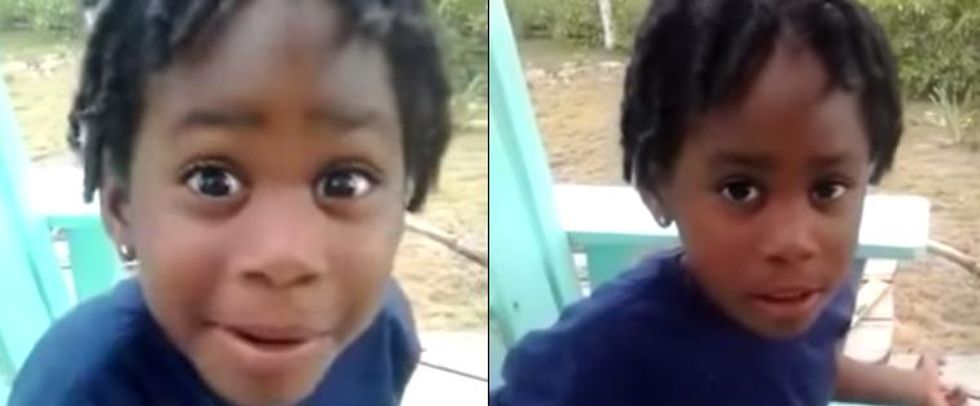 Siahj Chase might only be four but she's clearly wise beyond her years. That's if this video posted on Facebook by her mother, Sonya, is anything to go by.
In the clip, Siahj recounts what happened when a classmate commented on her looks - and her perfect put down.
Sonya, who calls her daughter Cici, told the Huffington Post her child has "always been quick on her feet", adding: "She's sharp .... very active, talkative".
What happened in school today?
A little boy said I look ugly
What did you say?
I said 'I didn't come here to make fashion statements. I came here to learn, not look pretty.'
More: A male guest told this female TV host to shut up - big mistake