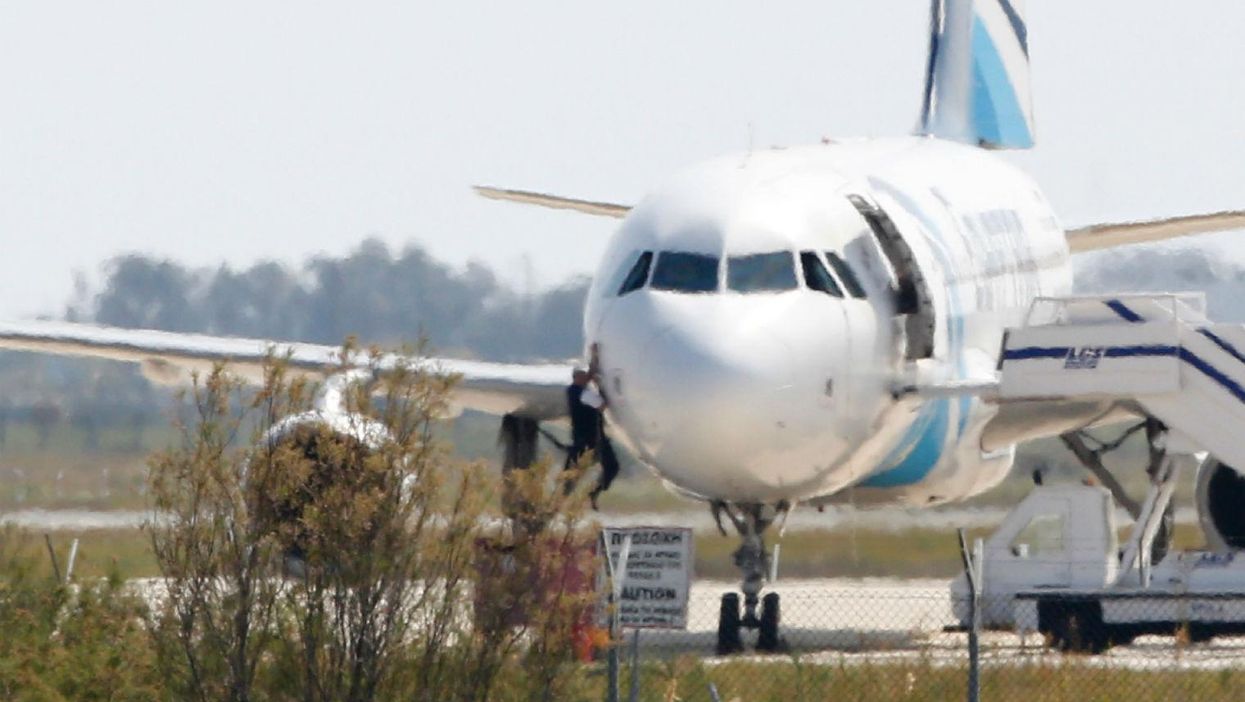 The hijacker of EgyptAir flight 181 has been arrested, and the 55 passengers and staff evacuated safely after being forced to land at Larnaca airport in Cyprus.
Here's what we know so far about the incident:
Seif el-Din Mustafa has been arrested and the remaining hostages have been evacuated from the plane
The hijacker's motives were earlier reported to be of a personal nature and apparently a government official has said that Seif asked to speak with his estranged wife who may be a Cypriot. The Guardian quoted a foreign ministry official in Cairo:
He's not a terrorist, he's an idiot. Terrorists are crazy but they aren't stupid. This guy is.
However new information may shed new light on the events, and reports now suggest that he has been demanding the release of political prisoners.
Egyptian MP Mustafa Bakry said in a tweet the hijacker was apparently seeking "political asylum" 


The Egyptian Civil Aviation Ministry had said in a statement:
The pilot said that a passenger told him he had an explosives vest and forced the plane to land in Larnaca.
According to Cypriot former European Commissioner for Education, the plane landed at Larnaca airport, Cyprus before 7am on Tuesday
Hijacked aircraft of Egypt Air with 82 passengers landed at Larnaca airport, we are anxious to learn more.
A spokesperson for the airline then said there were 56 passengers in addition to seven crew members and one security member

Some women and children were allowed off the plane after negotiations with police, according to reports

It is still unclear whether there were explosives on his person or not.
Here is footage from The Guardian showing one of the last hostages being evacuated from the cockpit: