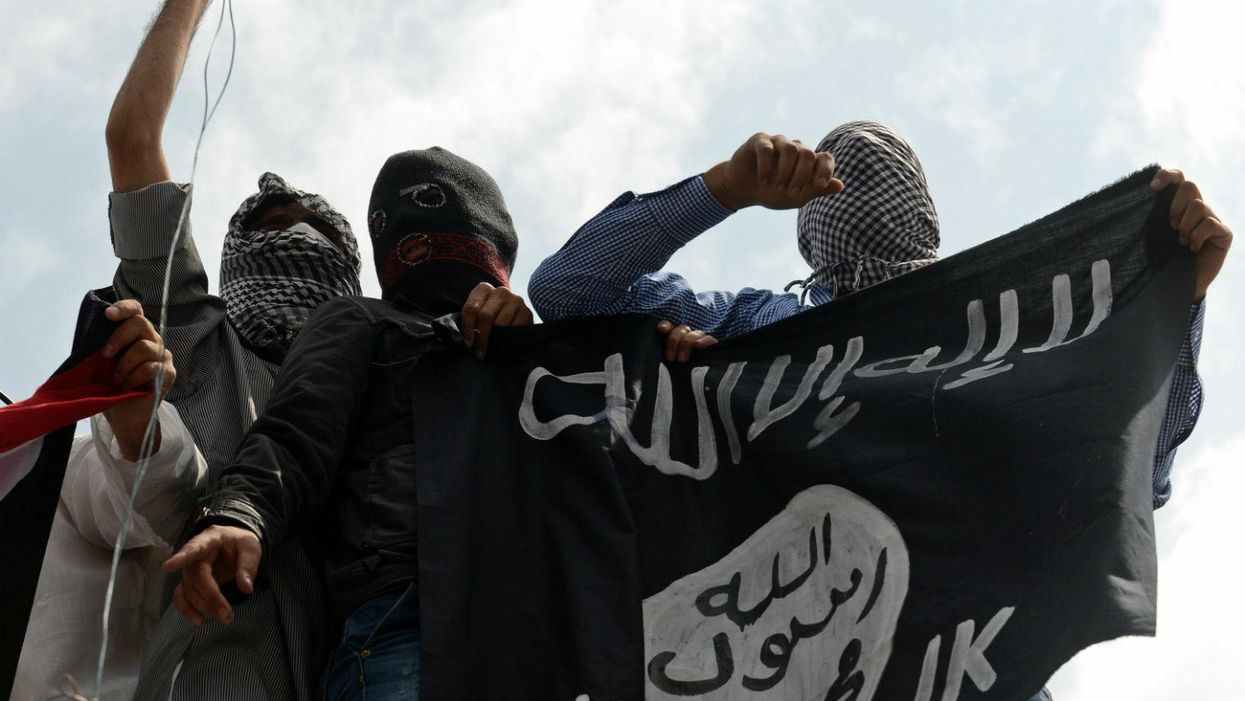 The Islamic State of Iraq and the Levant (Isis) is one of the most well funded and ruthless terror groups in history.
While most of the world has been shocked at the wave of brutality the group has unleashed across its territory in Syria and Iraq, the group has pockets of support across the globe who believe in their warped vision of a new-age caliphate.
As well as an estimated 22,000 foreigners who have left their countries of origin to fight on behalf of the group, states such as Qatar and Saudi Arabia have been accused of not doing enough to stem the flow of money to the group from their citizens.
Turkey meanwhile shares a common enemy with Isis in Kurdish fighters.
There is evidence that Bashar al-Assad's Syrian regime helped create Isis by strategically releasing its leaders from prison and continuing to buy oil from the group today.
But aside from individual actors and dodgy dealings by states, there are many self-styled jihadist groups that have pledged support to Isis, which shows the appeal of the Iraq- and Syria-based jihadist group in other regions traditionally dominated by al-Qaeda and local insurgencies.
The fervour with which the group's vision has been embraced shows the power of their propaganda videos and social media outreach.
The map below shows the location of groups which have either fully (or a significant number of members have) declared allegiance to Isis:
Key:
Red: Isis
Yellow: Al-Qaeda affiliate groups that have pledged support to the Islamic State.
Green: Groups that are allied to al-Qaeda and have pledged support to the Islamic State.
Blue: Other Islamist groups that have pledged support of the Islamic State
Ansar Bayt al-Maqdis (now known as IS-Sinai Province), Egypt Formed: 2011 Pledged allegiance: November 2014

Abu Sayyaf, The Philippines Formed: 1991 Pledged allegiance: July 2014

Ansar al-Khliafah, The Philippines Formed: Unclear, but after 2011 Pledged allegiance: August 2014

Ansar Al-Sharia, Libya and Tunisia Formed: 2011 Pledged allegiance: August 2014

Ansar al-Tawhid fi'Bilad al-Hind, India Formed: 2013 Pledged allegiance: October 2014

Al-Qaeda in the Arabian Peninsula, Yemen Formed: 2009 Pledged allegiance: August 2014

Al-Qaeda in the Islamic Maghreb, Algeria and Mali Formed: 1998 Pledged allegiance: July 2014

Ansar Bayt al-Maqdis (now known as Army of the Islamic State), Gaza Strip Formed: April 2015 Pledged allegiance: April 2015

Bangsamoro Islamic Freedom Fighters, The Philippines Formed: 2008 Pledged allegiance: August 2014

Boko Haram, Nigeria and Lake Chad basin Formed: 1991 Pledged allegiance: March 2015

Caucasus Emirate, Russia Date of Founding: 2007 Pledged allegiance: June 2015

Islamic Movement of Uzbekistan, Uzbekistan Formed: late 1990s Pledged allegiance: September 2014

Hezb-e-Islami, Afghanistan Formed: 1977 Pledged allegiance: July 2015

Islamic Youth Shura Council, Libya Formed: unclear, but after 2011 Pledged allegiance: Unclear

Jemaah Islamiyah, Malaysia, Thailand, Singapore, Brunei, the Philippines, and Indonesia Formed: 1993 Pledged allegiance: August 2014

Jund al-Khilafah, Algeria and Egypt Formed: 2014 Pledged allegiance: September 2014

Jundallah, Pakistan Formed: 2012 Pledged allegiance: November 2014

Katibat Uqbah Ibn Nafaa, Tunisia Formed: 2012 Pledged allegiance: September 2014

Mujahideen Shura Council in the Environs of Jerusalem, Egypt and the Gaza Strip Date of Founding: 2011 Pledged allegiance: September 2014

Taliban, Pakistan Former: 2007 Pledged allegiance: October 2014

Tehreek-e-Khilafat, Pakistan Date of Founding: Unclear Pledged allegiance: July 2014