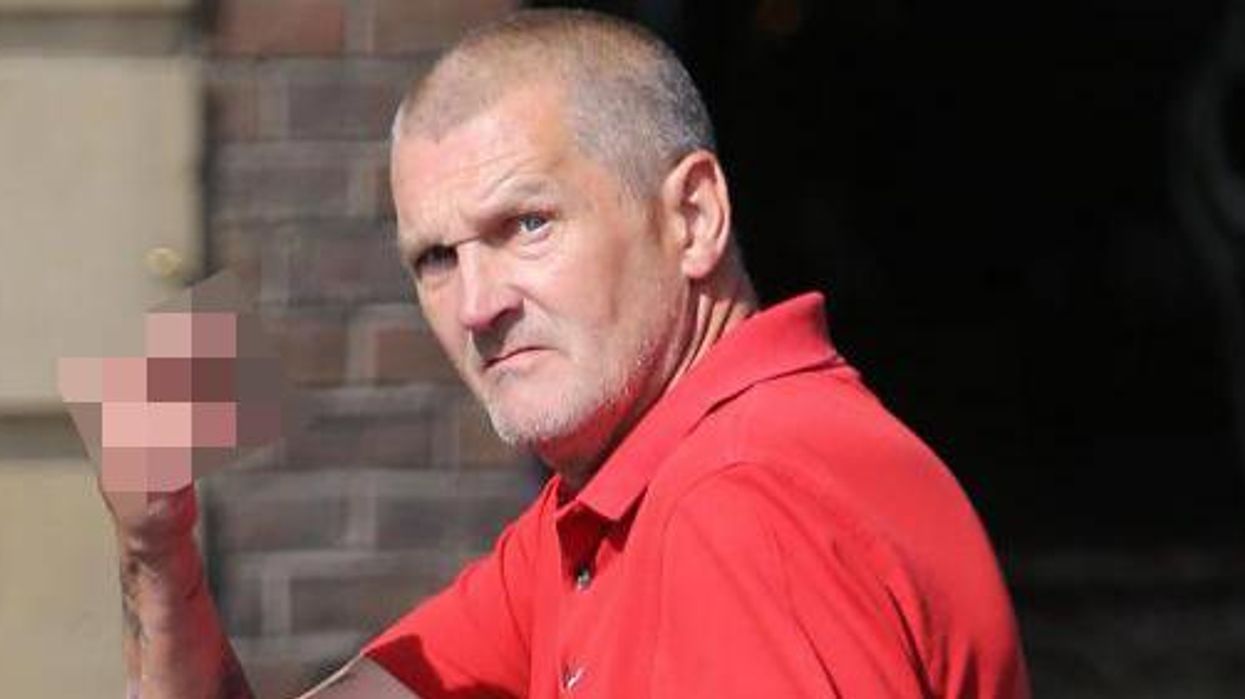 PA Images
A barrister has suggested Brexit may be to blame for a racist attack on a Muslim woman wearing a niqab.
Last July, 56-year-old Peter Scotter attacked a mother with her nine-year-old son in a shopping centre in Sunderland.
Scotter, pictured below, admitting to grabbing her niqab, the force of which almost threw her to the ground. In the process her veil came away from her face.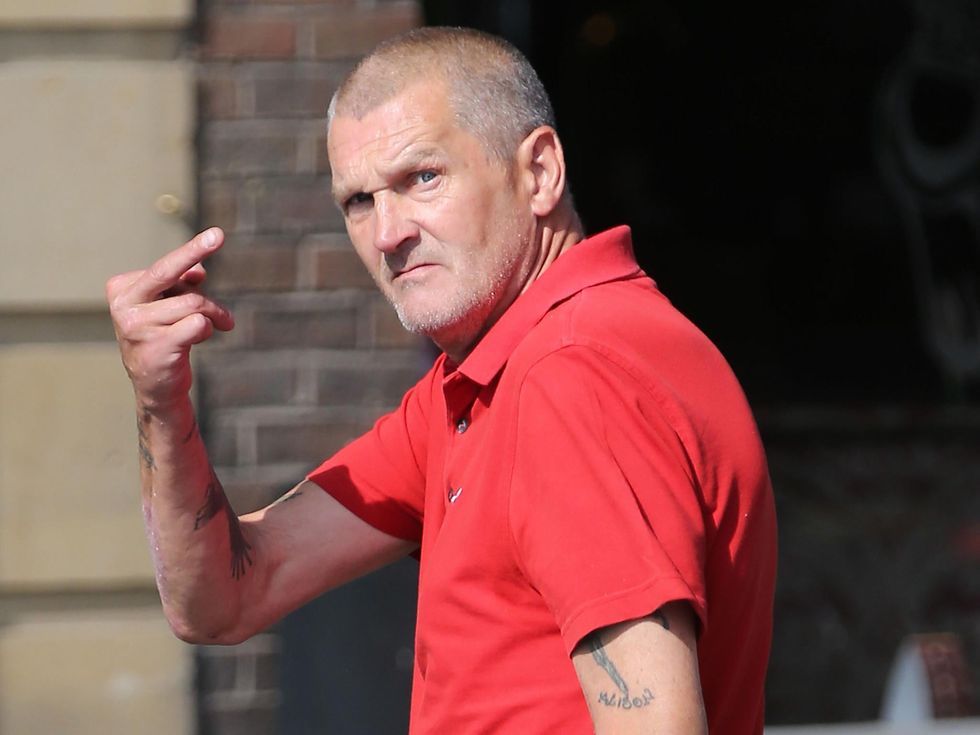 Peter Scotter gesturing to the media outside Newcastle Crown Court
He then shouted'"you are in our country now you stupid f**king Muslim".
As police officers arrived on the scene, Scotter was reportedly heard to say
Our Britain, you live by our f**king rules'
And
She could have been a bomber.
He has now been sentenced to 15 months in prison after admitting racially aggravated assault by beating and a separate charge of racially aggravated harassment.
Newcastle Crown Court also ordered him to pay a £140 victim surcharge.
Prosecutor Laura Lax revealed that the mother had been scared to leave the house following the incident.
The presiding judge commented that Scotter's actions were an "appalling abusive behaviour grounded in religious bigotry".
While Tony Hawks, who was defending Scotter, described his client as an "ignorant and ill educated man."
He also added that the xenophobic rhetoric that was prevalent during the EU Referendum campaign, which took place only a few weeks before the attack, possibly influenced Scotter's actions.
He has to take responsibility for his own actions, but is it simply a coincidence that after listening to weeks of that rhetoric the defendant was not affected?
Scotter didn't appear in court until February, as he had been receiving treatment for a cancerous growth on his tongue.
He has 70 previous convictions which include actual bodily harm and throwing bricks with racist stickers on them at a house homing refugees.
However, his victim did not wish any suffering upon Scotter, and she called for an end to hatred.
The 29-year-old said:
 He did a bad thing in anger… But I don't seek any kind of revenge. I don't want him to suffer.

Perhaps that is something everyone who shows anger and resentment towards Muslim people could learn to do. Maybe everyone could stop the hatred and chill.