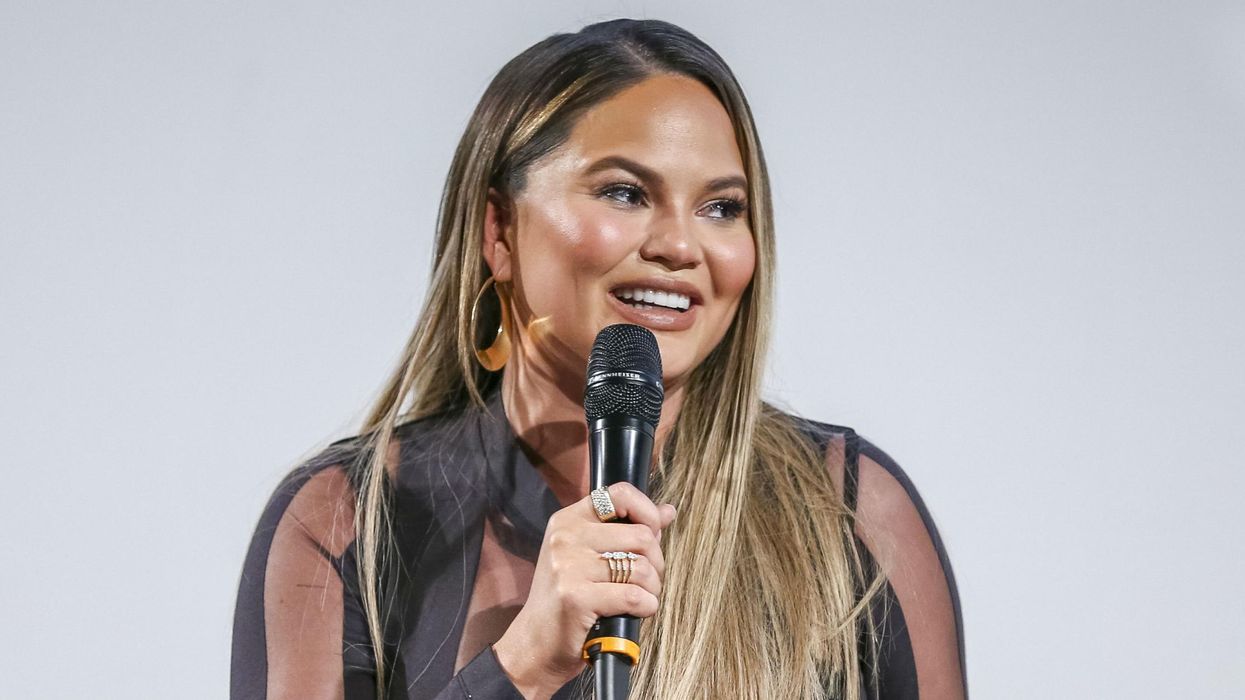 Objectively speaking, Chrissy Teigen is very, very good at Twitter.
When she's not busy making hilarious jokes about husband John Legend or responding to rude comments, Teigen can be found sparking open, honest discussions about motherhood, body image and relationships.
The most recent example of her willingness to be outspoken came earlier this week, when she showed off her post-pregnancy body.
Sharing a close-up video, she captioned the clip: 'Mom bod alert!'
In a series of follow-up posts, Teigen then shared a topless photo of her kissing Legend and a brief clarification that her aim was to showcase what "regular ol' bodies look like".
She also alludes to the fact that Instagram is often awash with photographs, plenty of which are filtered, of toned, chiselled bodies which can make us forget what the majority of human bodies actually look like.
A few days ago, Teigen posted another, more light-hearted dig at Instagram's culture of perfection.
In a hilariously distorted photo, she poses with her arms above her head as a filter warps her waist to impossibly tiny proportions and quadruples the size of her rear.
It's obviously true that apps like Instagram have made it easier for us all to compare our lives with other, seemingly more aspirational lives.
But one Twitter user – Sarah Chiwaya, also known as @Curvily - responded to Teigen by claiming that following plus-size bloggers changed her life and inspired her to begin her own blog.
In a short but necessary thread, she listed a series of plus-size influencers we could all do with following to experience a little more positivity on our feeds.